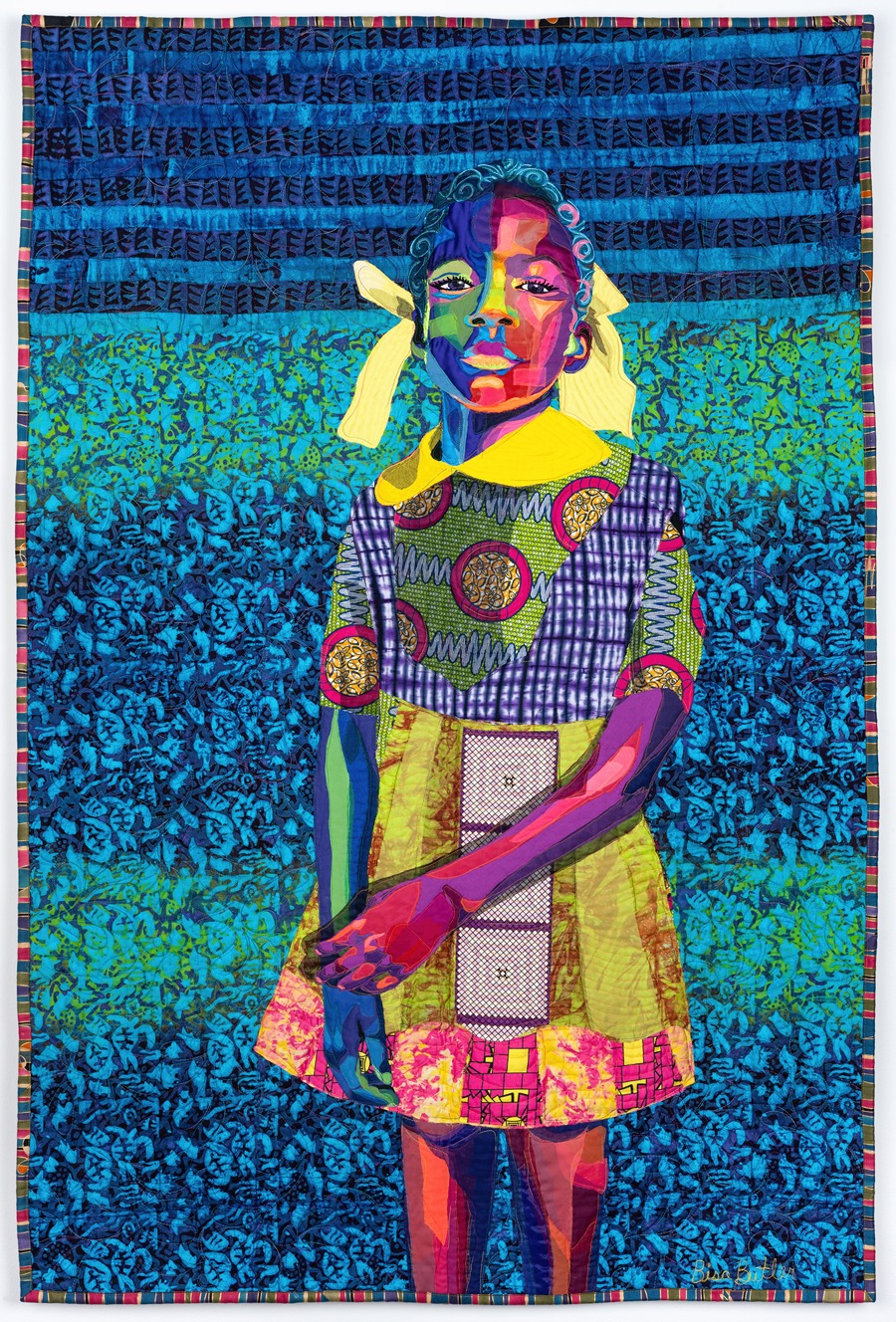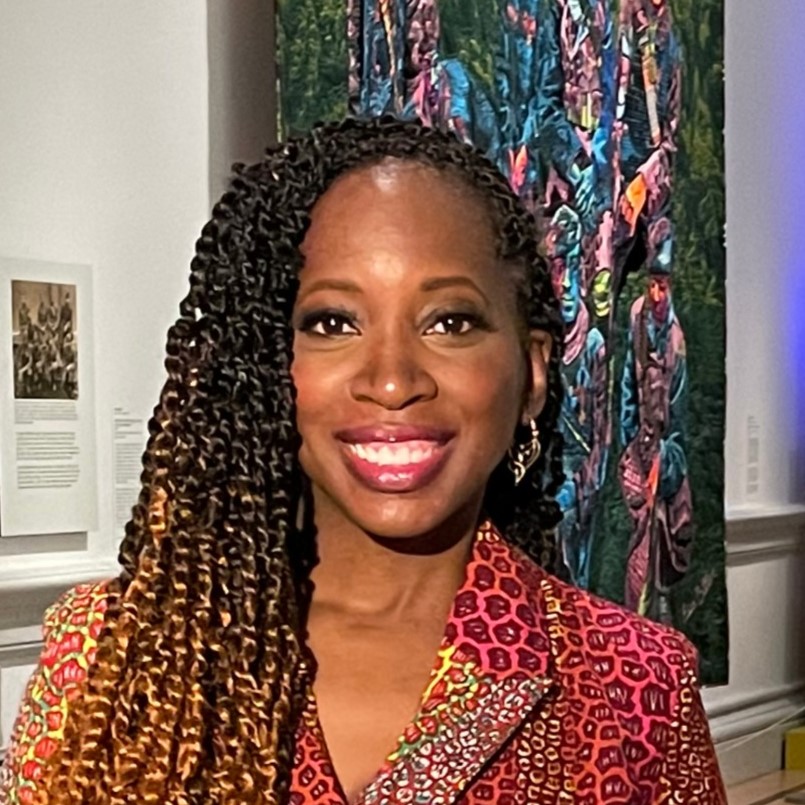 Bisa Butler (born Mailissa Yamba Butler) is an American fiber artist who has created a new genre of quilting that has transformed the medium. Although quilting has long been considered a craft, her interdisciplinary methods -- which create quilts that look like paintings -- have catapulted quilting into the field of fine art. She is known for her vibrant, quilted portraits celebrating Black life, portraying both everyday people and notable historical figures. Her works now count among the permanent collections at the Smithsonian National Museum of African American History and Culture, the Art Institute of Chicago, and about a dozen other art museums nationwide. She has also exhibited at the Smithsonian Museum of American History, the Epcot Center, the National Underground Railroad Freedom Center, and many other venues. In 2020, she was commissioned to quilt cover images for Time magazine, including the "Person of the Year" issue and its "100 Women of the Year" issue. With a multi-year wait list for private commissions, one of Butler's quilts sold at auction in 2021 for $75,000 USD.
Bisa Butler, born Mailissa Yamba Butler, was born in Orange, New Jersey, grew up in South Orange, and graduated from Columbia High School in 1991. Her mother is a French teacher from New Orleans and her father, a college president, was born in Ghana. The youngest child in her family, Butler had three siblings. When Butler was born, her older sister couldn't pronounce her name and shortened it to "Ba-Bisa" and then Bisa. Her interest in art can be traced back to preschool; she won an art competition when she was four years old.
Butler majored in fine art and graduated cum laude from Howard University, where she studied the work of Romare Bearden, attended lectures by prominent black artists such as Lois Mailou Jones, and studied under lecturers such as Elizabeth Catlett, Jeff Donaldson, and Ernie Barnes. Her undergraduate degree was in painting, but she has stated that she never really connected with the medium. She did start working with fabric, making collages on canvas.
Butler went on to complete a master's degree in art education from Montclair State University in 2004. There, she took a Fiber Art class that inspired her choice of quilting as an artistic medium. She said in an interview, "As a child, I was always watching my mother and grandmother sew, and they taught me. After that class, I made a quilt for my grandmother on her deathbed, and I have been quilting ever since." When she replicated her grandmother's wedding photo in quilt form, a piece entitled "Francis and Violette" for a final project, both she and her professor recognized that she had created an entirely new form of quilting.
Along with being a practicing artist, Butler taught art in the Newark Public Schools for over a decade. She now lives and works in West Orange, New Jersey.