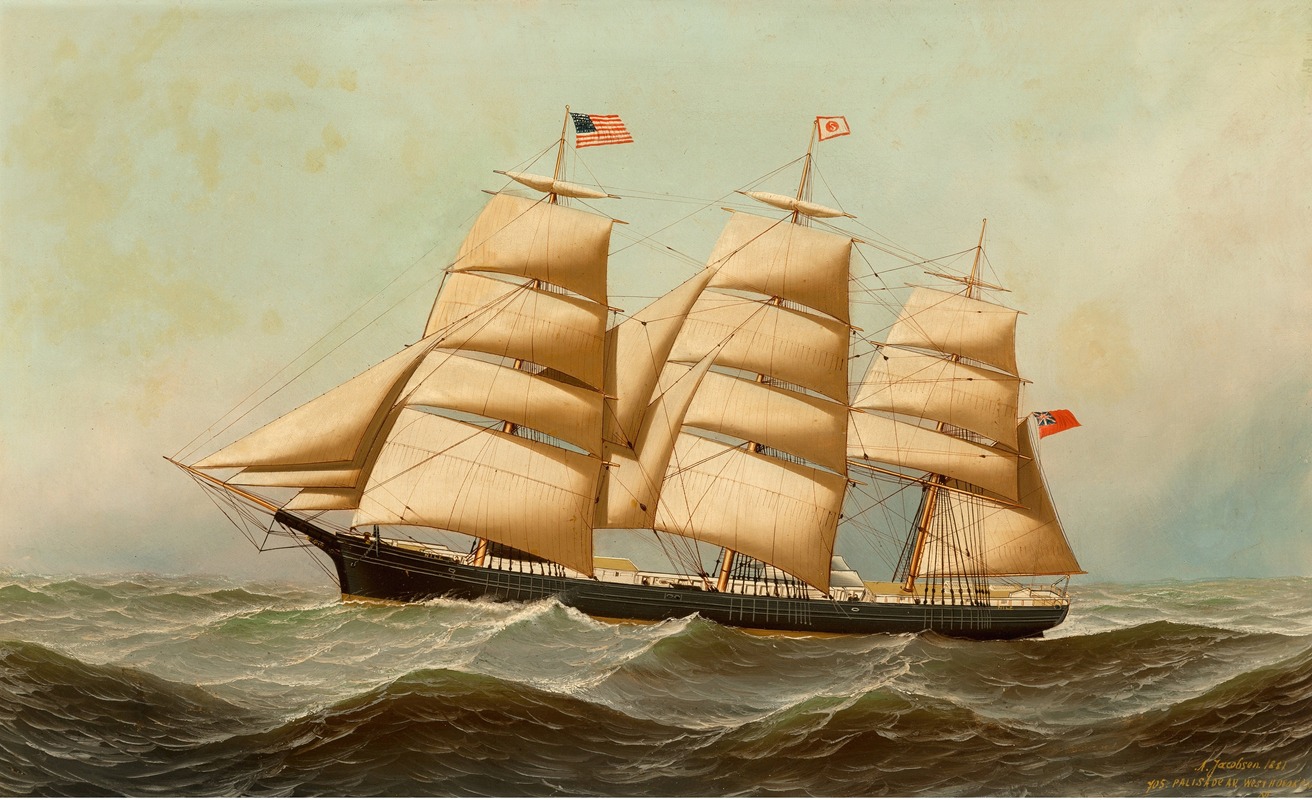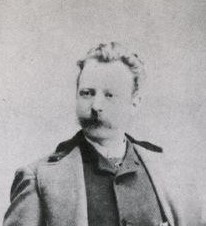 About the Artist
Antonio Nicolo Gasparo Jacobsen was a Danish-born American maritime artist known as the "Audubon of Steam Vessels".
Jacobsen was born in Copenhagen, Denmark where he attended the Royal Academy of Design before heading across the Atlantic Ocean. He arrived in the United States in August 1873. He settled in West Hoboken, New Jersey (now Union City, New Jersey), across the Hudson River from Manhattan and New York Harbor, its port filled with ships from America and around the world. Jacobsen got his start painting pictures of ships on safes, and as his reputation grew, he was asked to do portraits of ships by their owners, captains and crew members, with many of his works selling for five dollars.
Jacobsen painted more than 6,000 portraits of sail and steam vessels, making him "the most prolific of marine artists". Many of his commissions came from sea captains, and Jacobsen was chosen both for the accuracy of his work and his low fee.
Jacobsen and his wife Mary had three children; Carl, Helen and Alphonse.