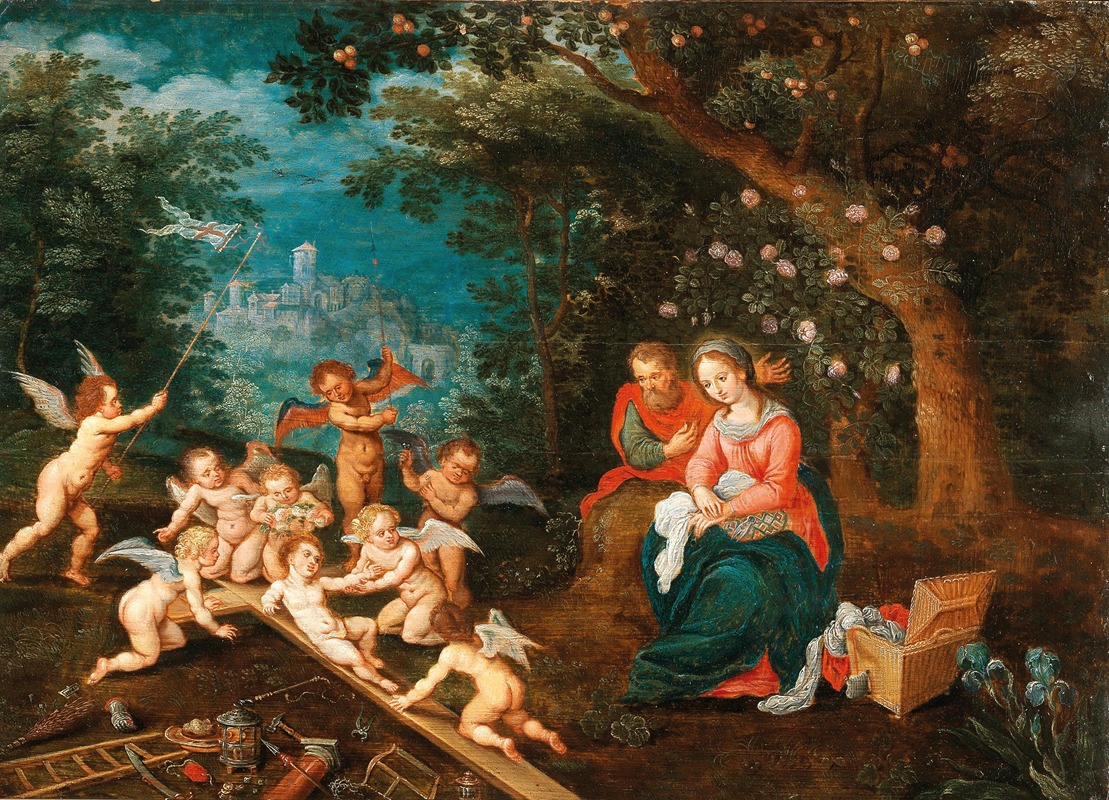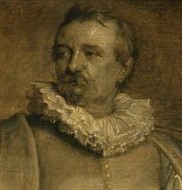 Adriaen or Adriaan van Stalbemt or Adriaen van Stalbempt was a Flemish painter and printmaker who is known for his landscapes with religious, mythological and allegorical scenes. He was also a gifted figure painter who was regularly invited to paint the staffage in compositions of fellow painters.
The Flemish biographer Cornelis de Bie stated in his book of artist biographies Het Gulden Cabinet, published in 1661, that Adriaen van Stalbemt was born on 12 June 1580. No baptismal records from Antwerp's churches for the artist exist as his family was Protestant. After the fall of Antwerp in 1585, his family moved for religious reasons to Middelburg. Here he probably received his artistic training.
He returned to Antwerp after 1609, probably after the entry into effect of the Twelve Years' Truce, which heralded a cessation of hostilities between the Habsburg rulers of Spain and the Southern Netherlands and the Dutch Republic. He was admitted in 1610 as a master of the Antwerp Guild of St Luke. In 1617 he was elected dean of the Guild. In this role he was able to obtain the reinstatement of certain privileges of the chamber of rhetoric the Violieren, which was linked to the Guild. He established himself as a painter of landscapes but was also a capable staffage and animal painter. He worked on commissions for the art dealer Peter Goetkint II for whom he made cabinet paintings, i.e. small paintings on copper that were integrated into cabinets.
On 5 May 1613, van Stalbemt married Barbara Verdelft, daughter of the art dealer Jan Verdelft. A daughter born to the couple died young and the couple remained childless. After his wedding the artist's career started to take off and the family was able to establish themselves in the fashionable city centre on the Meir. In 1616 Hans Mesmaeckers is registered as his pupil.
In 1633 the artist was active in London for about ten months. Cornelis de Bie reported that King Charles I of England had invited the artist to England. During his stay he painted two landscape views of Greenwich with King Charles I and Queen Henrietta Maria (still in the Royal Collection).
The artist had converted back to Catholicism upon his wedding but had returned to the Protestant faith shortly before his death. He died on 21 September 1662 and was buried in an unconsecrated burial site in Putte.