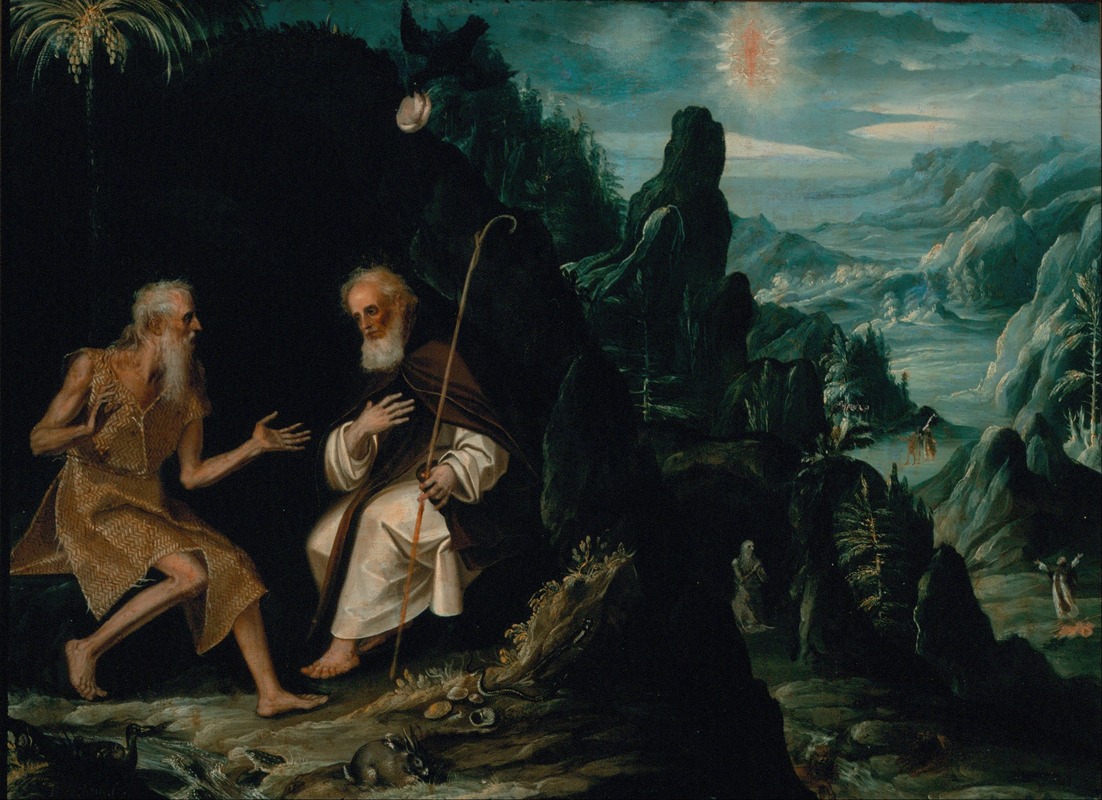 About the Artist
Baltasar de Echave Orio was a Spanish-born Mannerist painter active in New Spain (Mexico), the first in a dynasty of leading colonial painters.
Echave arrived in New Spain sometime before 1582, the year he married Isabel de Ibía, daughter of painter Francisco de Zumaya. Echave apparently began to paint only after his arrival in New Spain, where he studied with his father-in-law. His work reflects the strong influence that Italian Mannerist painting continued to exert in both Spain and Mexico in the early 17th century.
As Zumaya's student, Echave made paintings for the Cathedral of Puebla in approximately 1590. He is better known for work made after the turn of the century, including the Martyrdom of San Ponciano, a dramatic scene in which the saint's attenuated body twists dynamically with his hands tied together over his head as he looks heavenward. In 1609 Echave made 14 paintings for the retable of the church of Santiago Tlatelolco. Only two survive, including The Vision of St. Francis in Porciuncula, in which he utilizes expressive gestures to link the figures in St. Francis's vision. In each of these works, Echave employs compositions based on diagonal lines, later a hallmark of Baroque painting. Other important works include the Adoration of the Kings and the Agony in the Garden.
Echave was also important as a teacher. He trained his son, Baltasar de Echave Ibía (c. 1584–c. 1640), who also worked in a Mannerist style. Unlike his father's work, Echave Ibía's work is marked by extensive use of background landscapes painted in cool bluish tones. Echave also taught the painter Luis Juárez. His grandson, Baltasar de Echave Rioja (1632–82), was a painter as well and studied with José Juárez, son of Luis Juárez. Echave Rioja worked in a far more Baroque style than his father or grandfather, making greater use of the dramatic lighting and dynamic compositions that characterized the work of artists such as Francisco de Zurbarán, Peter Paul Rubens, and, in Mexico, Sebastián López de Arteaga.
More Artwork by Baltasar de Echave Ibía
More Artwork by Baltasar de Echave Ibía