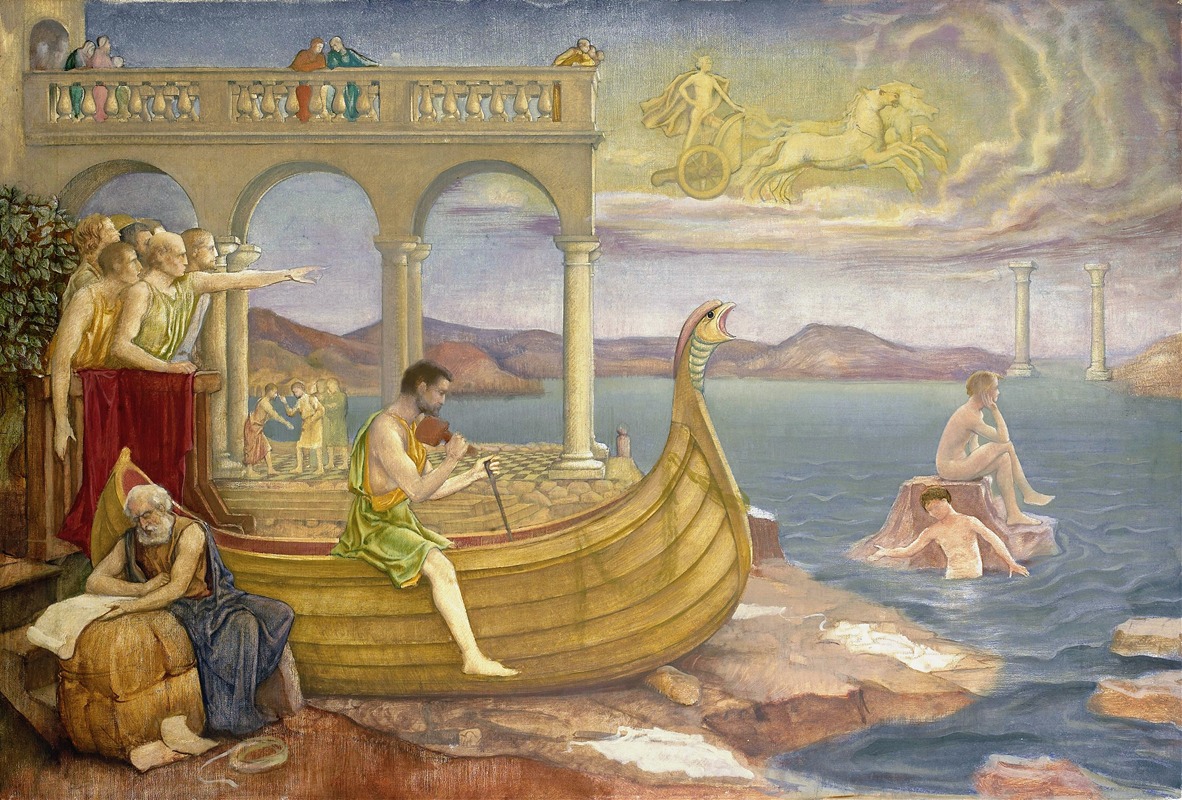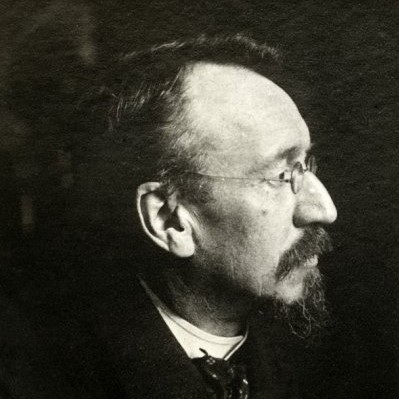 Antonius Johannes (Antoon) Derkinderen was a Dutch painter, Glass artist, Draftsman and designer of book covers.
Antoon Derkinderen was born in 's-Hertogenbosch in 1859 to Antonius Henricus Derkinderen, gold- and silversmith, and Hendrica de Rooij. At the time the town was deeply Catholic and conservative.
From 1874 to 1878 Derkinderen went to the daytime school for primary school teachers Rijkskweekschool voor Onderwijzers in 's-Hertogenbosch. The simple reason why Derkinderen went to this school, was that the education was solid and free of charge. He also became qualified to teach drawing and mathematics. Derkinderen would lead the choir of this school with very much enthusiasm. In May 1878 Derkinderen qualified as an assistant teacher for primary education.
In his hometown 's-Hertogenbosch, Derkinderen then went to the Royal School of Applied and Visual Arts from 1878 to 1880. This school was led by J.Th. Stracké. Derkinderen would receive extensive teaching by Stracké, and would later note how much he appreciated his teacher. Three days a week Derkinderen got lessons in architectural drawing by Lambert Hezenmans, architect of the restoration of the famous local St. John's Cathedral. Derkinderen appreciated Hezenmans' work a lot less, but the constant exposure to the work at the cathedral and its art can hardly have failed to influence Derkinderen.
In 1880 Derkinderen went to Amsterdam, where he studied at the Rijksakademie van beeldende kunsten till 1883. In 1882 Derkinderen interrupted his study to go to Brussels together with Jan Toorop. He remained there for a year to study at the drawing academy led by Jan Frans Portaels. In 1886 and 1887 he lived on the Parkweg in Amsterdam.
Derkinderen was one of the first members of the Artist Society St. Luke. From 1888 till 1890 he was again in Brussels.
Derkinderen then settled in the art colony Laren. Derkinderen had many relations. His ideal was that students would learn painting in a craftsman model based on the medieval guilds. This would unit arts and crafts. In 1903 he founded the workshop 'De Zonnebloem' in Laren. In this workshop some large leadlights were produced, amongst them the leadlight for the stock exchange. However, a lack of further orders forced Derkinderen to sell the workshop again in 1906.
In 1907 Derkinderen moved to Amsterdam again, where he became principal of the Rijksakademie van beeldende kunsten. He remained principal till 1925. In 1914 Derkinderen became a doctor honoris causa at the Rijksuniversiteit Groningen.
In 1894 Derkinderen married the artist and historian Johanna Henriette Besier (1865-1944). The marriage remained childless. In 1927 his wife would publish his childhood memories titled: 'The youth of Antoon Derkinderen told by himself in 1892' De jeugd van Antoon der Kinderen door hemzelf beschreven anno 1892. The work contains a portrait by his student Debora Duyvis (1886-1974).