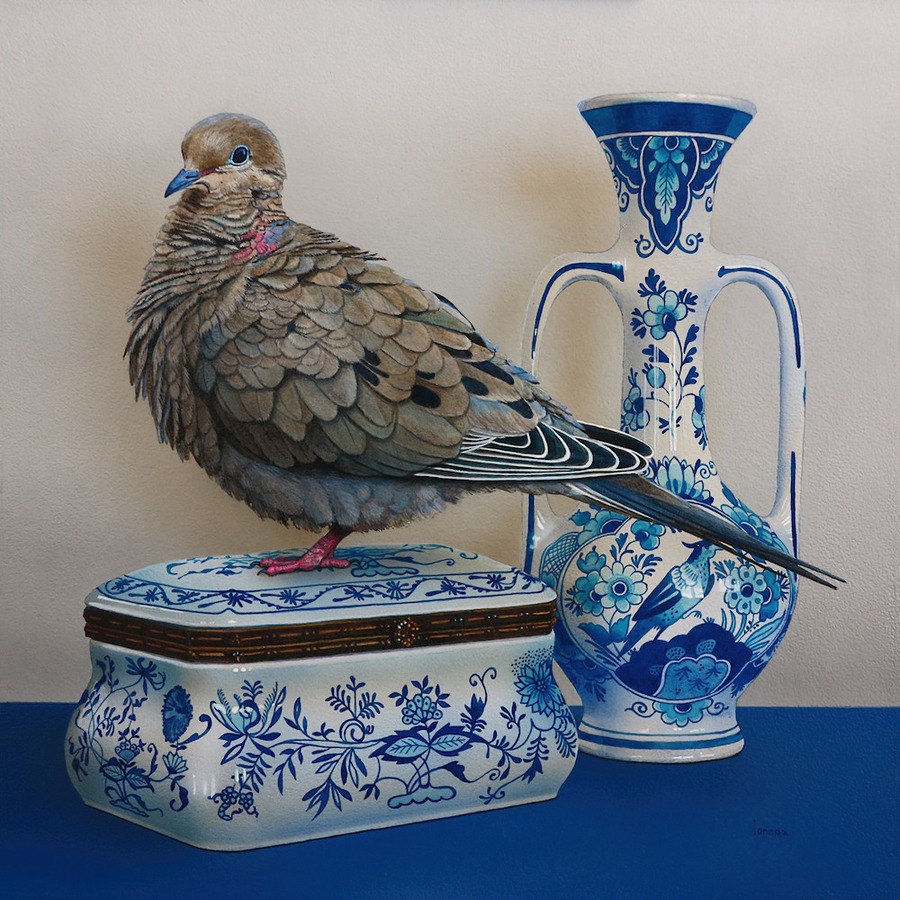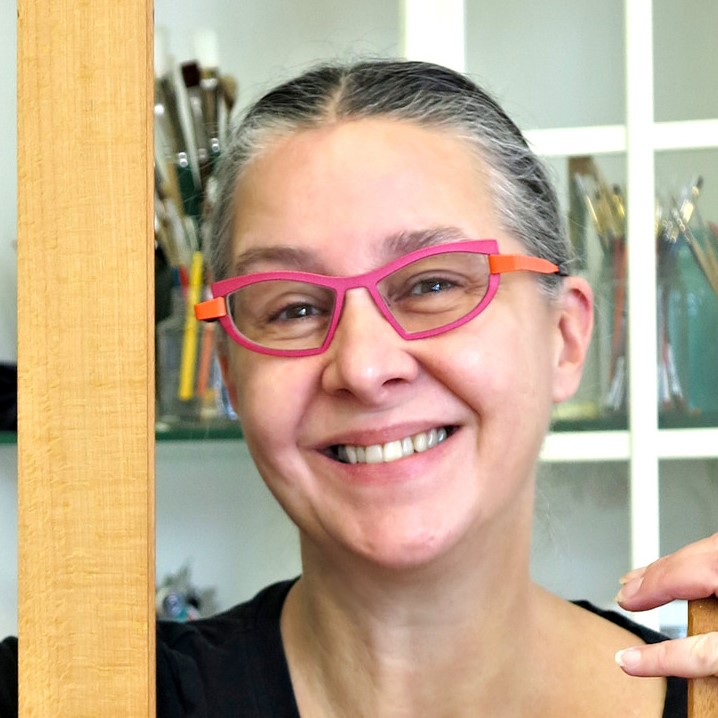 Lorena Kloosterboer is a Dutch-Argentine artist who paints using trompe-l'œil and photorealistic styles, often creating the illusion of three-dimensional objects on a two-dimensional surface. She is best known for her hyperrealist still life paintings of idiosyncratic compositions made of glass and porcelain pieces. Her paintings have been exhibited and awarded in several countries worldwide. As a sculptor Kloosterboer has created a number of bronze pieces which are displayed in public in the city of Wassenaar. Also, the artist has published several books on painting techniques.
Kloosterboer studied fine arts at the Instituto de Bellas Artes Beato Angélico in Buenos Aires, Argentina. She later attended art classes and workshops for several years at Scottsdale Artist's School in Scottsdale, Arizona. Kloosterboer painting subjects include a wide variety of objects like colorful candies, marbles, shells, silverware, glass and ceramics. An evolving series of Kloosterboer's paintings entitled Tempus ad Requiem ('Time to Rest' in Latin) depicts still lifes with birds. "This series of still lifes featuring birds perched on ceramic or glass objects symbolizes the need for a time and a place to rest, to come to terms with life's hurdles and replenish our energies".
In 1991 Kloosterboer unveiled her first bronze sculpture representing a jester officially named De Nar. It was commissioned to celebrate the 25th anniversary of a Dutch carnival group: De Deylknotsen. This jester is on public display at De Warenar, the official cultural center in Wassenaar. During the following years Kloosterboer also created a commissioned series of four bronze sculptures popularly known as De Boomstronken (The Tree Trunks), which are on public display in Wassenaar. Color illustrations of these pieces and their locations are shown in the book "Beeldend Wassenaar" offering hiking and biking trails leading past the visual arts in Wassenaar.