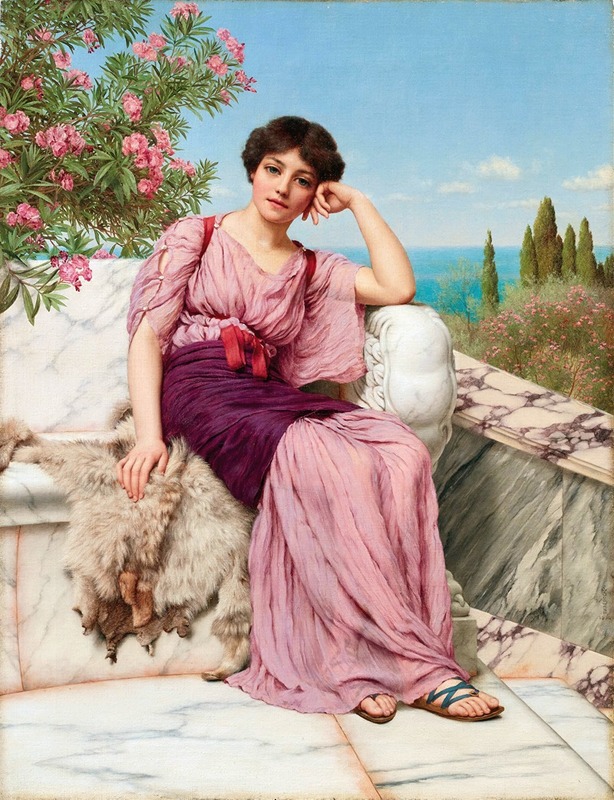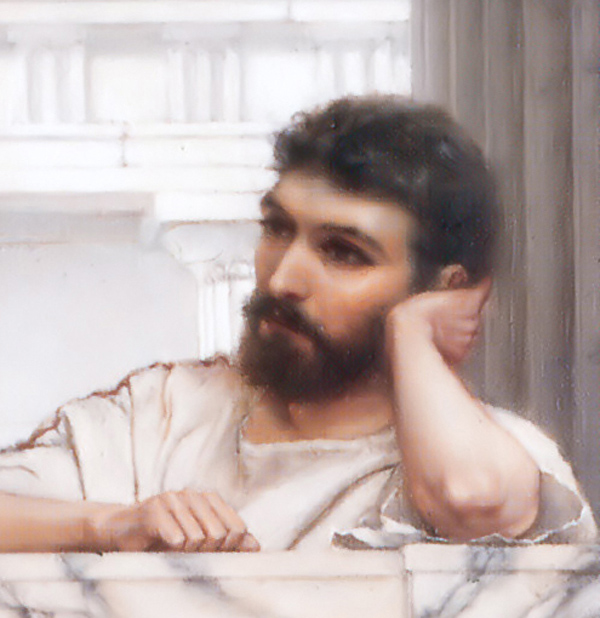 John William Godward was an English painter from the end of the Neo-Classicist era. He was a protégé of Sir Lawrence Alma-Tadema, but his style of painting fell out of favor with the rise of modern art.
Godward was born in 1861 and lived in Wilton Grove, Wimbledon. He was born to Sarah Eboral and John Godward (an investment clerk at the Law Life Assurance Society, London). He was the eldest of five children. He was named after his father John and grandfather William. He was christened at St. Mary's Church in Battersea on 17 October 1861. The overbearing attitude of his parents made him reclusive and shy later in adulthood.
He exhibited at the Royal Academy from 1887. When he moved to Italy with one of his models in 1912, his family broke off all contact with him and even cut his image from family pictures. Godward returned to England in 1921, died in 1922, and is buried in Brompton Cemetery, West London.
One of his best-known paintings is Dolce far Niente (1904), which was purchased for the collection of Andrew Lloyd Webber in 1995. As in the case of several other paintings, Godward painted more than one version; in this case, an earlier (and less well-known) 1897 version with a further 1906 version.
He committed suicide at the age of 61 and is said to have written in his suicide note that "the world is not big enough for [both] myself and a Picasso".
His estranged family, who had disapproved of his becoming an artist, were ashamed of his suicide and burned his papers. Only one photograph of Godward is known to survive.