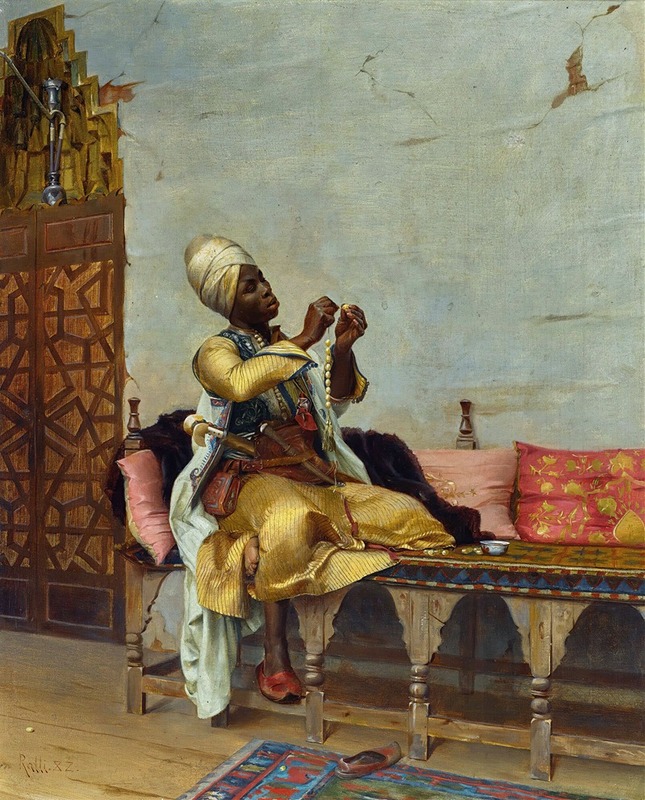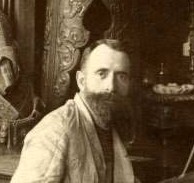 Théodore Jacques Ralli or Theodorus Rallis was a Greek painter, watercolourist and draughtsman, who spent most of his working life in France and Egypt. He painted genre works, portraits, local figures, architectural subjects, interiors with figures and animals. But he is best known for his orientalist paintings.
He was sent to Paris under the patronage of King Otto of Greece and studied under Jean-Léon Gérôme, French painter and professor at the Ecole des Beaux-Arts, and under Jean-Jules-Antoine Lecomte du Nouy, both known for their orientalist paintings.
Ralli then travelled widely in North Africa and the Middle East, settling for a while in Cairo, Egypt. Here he found his inspiration for the romantic mysticism and suggestive sensuality of his many orientalistic paintings. His other genre paintings were often nostalgic recollections of the life and customs of his Greek homeland, which he portrayed with a delicate and moving reverence. His paintings were elaborated with great attention to detail, with great attention to costumes and facial expressions. The varying light sources in his paintings such as rays of light, candles, or the glowing embers in the fireplace are rendered in soft colours.