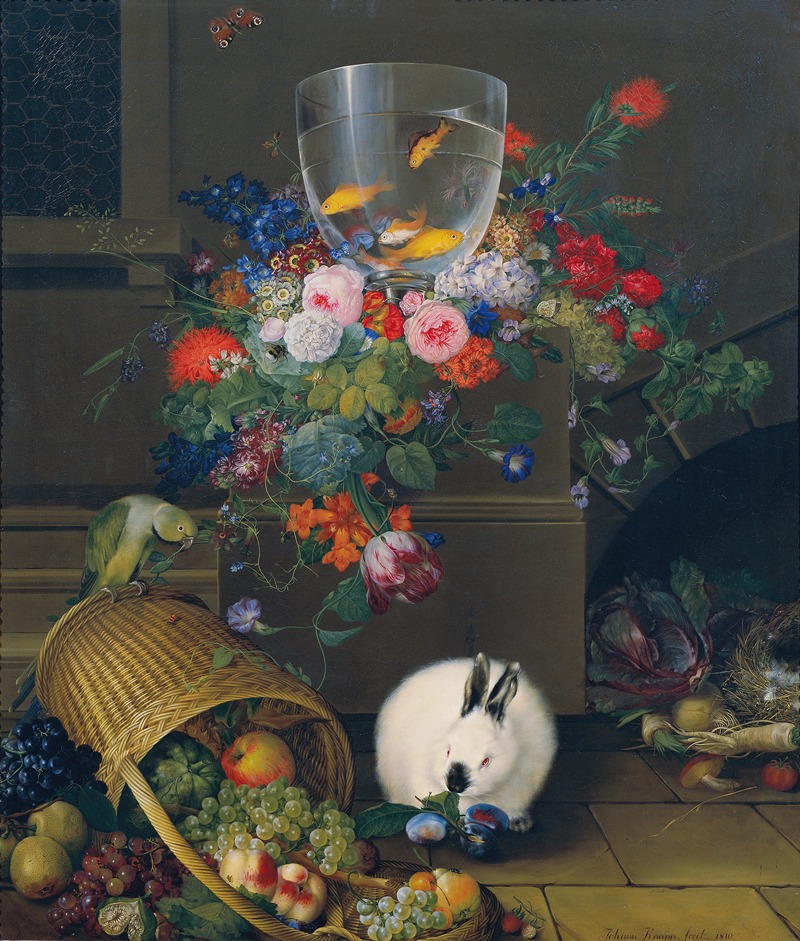 Johann Knapp was an Austrian flower painter and watercolorist .
Johann Knapp first studied at the Academy of Fine Arts in Vienna. After working in a wallpaper factory for three years, he became a student of the flower painter Johann Baptist Drechsler. Knapp worked as a private tutor for various nobles. He taught Archduchess Henriette. From 1804 Knapp became a chamber painter for Archduke Anton Viktor, for whom he remained active until his death. Knapp also worked for Archduke Johan , for whom he depicted the flora of the Alps. Johann Knapp's son, Joseph, was also a flower painter and also worked with his father.
Johann Knapp was buried in Vienna-Hietzing. In 1953 the Knappweg in Vienna-Kagran was dedicated to the artist.