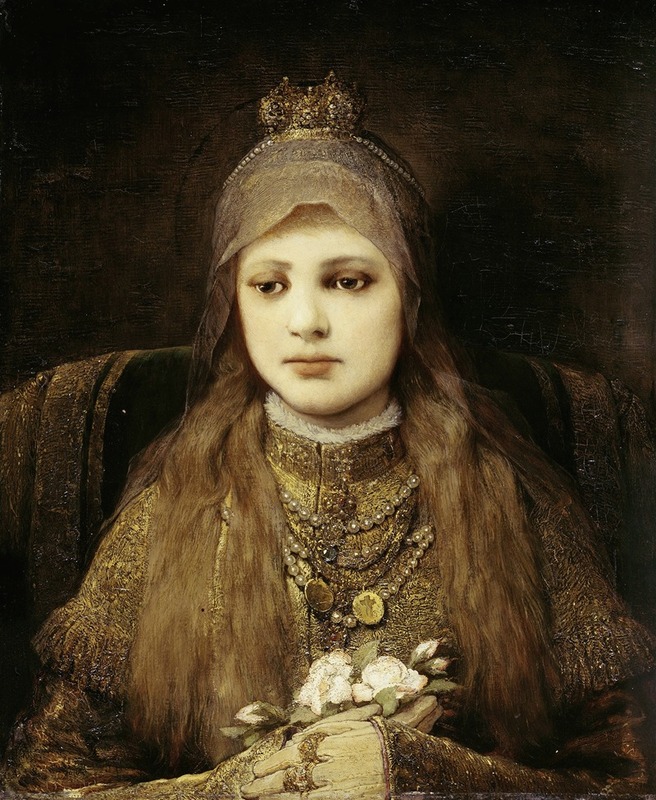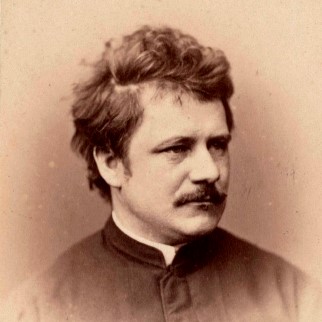 About the Artist
Gabriel Cornelius Ritter von Max was a Prague-born Austrian painter.
He was born Gabriel Cornelius Max, the son of the sculptor Josef Max and Anna Schumann. He studied between 1855 and 1858 at the Prague Academy of Arts with Eduard von Engerth.
His first large canvas was painted in 1858 while he was a student at the Prague Academy. He continued his studies at the Viennese Academy of Art with Karl von Blaas, Karl Mayer (painter), Christian Ruben and Carl Wurzinger. From 1863 to 1867 he studied at the Munich Academy with Karl Theodor von Piloty, and also Hans Makart and Franz Defregger. His first critical success was in 1867 with the painting "Martyr at the Cross": that painting transformed the "Unglücksmalerei" (dark palette) of Piloty into a religious-mystical symbolism using a psychological rendering of its subject.
He continued to use the dark palette of the Piloty school well into the 1870s, later moving toward a more muted palette, using fewer,clearer colors. From 1869, Gabriel von Max had his studio in Munich; in the summer, he was in the Ammerland at Starnberger Lake. From 1879-1883, Gabriel Max was a professor of Historical Painting at the Munich Academy; he also became a Fellow of The Theosophical Society. In 1900 he was ennobled and became a Ritter. He died in Munich in 1915.