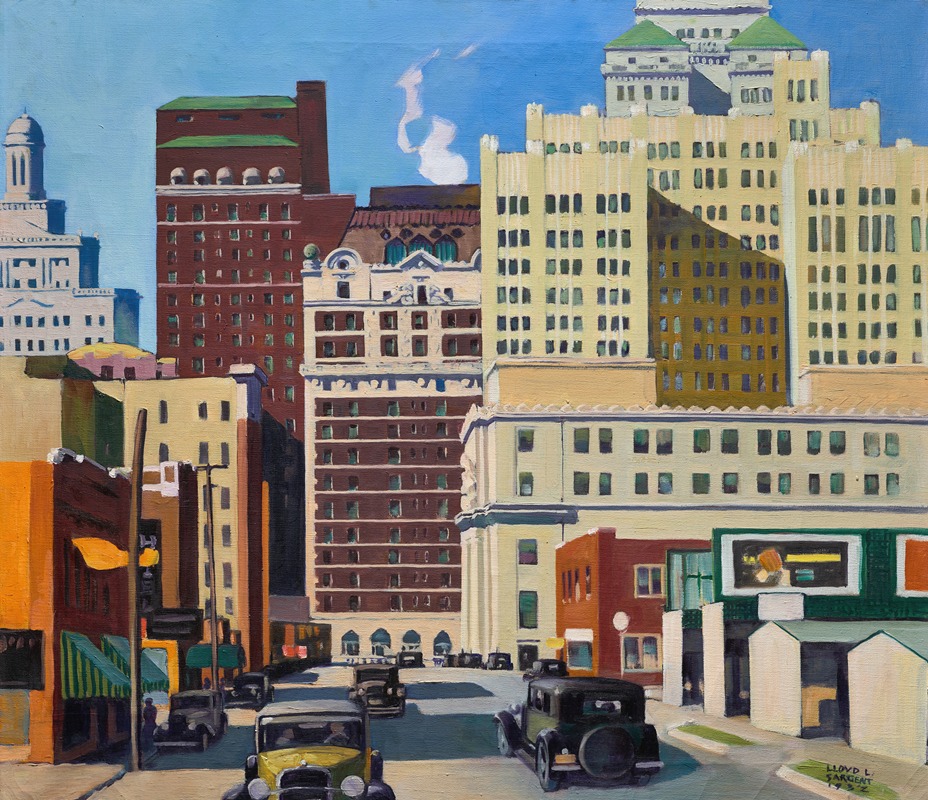 About the Artist
Born in Lyndon, Kansas in 1881, and died in Dallas, Texas, October 28, 1934, Lloyd Sargent was an illustrator and painter of portraits and landscapes.
He studied at the Academy of Fine Arts in Chicago, and in 1909 was secretary for The Reid Company of artists and decorators.
He taught at Reid-Stone School in 1912. He moved to Dallas, Texas where he worked for an advertising agency from 1914-1924 and after 1927. In the interim, he was director of a Pacific Coast advertising agency in California.