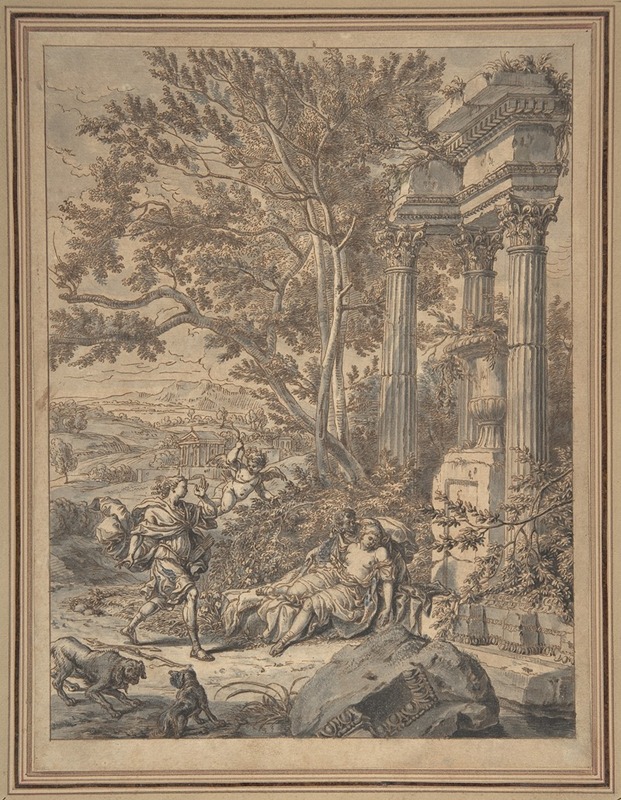 About the Artist
Richard van Orley or Richard van Orley II was a Flemish painter, draughtsman, printmaker. His collaboration with his brother Jan van Orley, who was one of the major figures of Flemish tapestry design in the late 17th and early 18th century, as a tapestry cartonnier is not proven. For an essential study on the artist, see: Alain Jacobs, Richard van Orley Bruxelles 1663–1732, Brussels, Royal Library 2003, 173 pages (original text in French and also exists translated into Dutch). Richard van Orley was an important engraver and is particularly known for his prints after drawings by Augustin Coppens documenting the devastating effect of the Bombardment of Brussels by French troops in 1695.
Richard van Orley was born in Brussels in 1663 and trained with his father Pieter (called Siret), who was a landscape artist and miniaturist. He was the older brother of Jan van Orley who was a prominent tapestry designer. The van Orley family was a leading artistic dynasty and the profession was passed on from father to son over the centuries. Bernard van Orley (1488-1541) was the most famous member of the family.
It is assumed that Richard van Orley studied or lived for some time in Italy because he left a series of drawings of the Development of Rome (Royal Library of Belgium, Brussels). Apart from this presumed stay in Italy van Orley is mainly recorded as having worked in Brussels. He may also have been a tax collector in Brussels. Van Orley was able to achieve a reputation as an accomplished artist during his lifetime.
Van Orley died on 20 June 1732 as a bachelor.