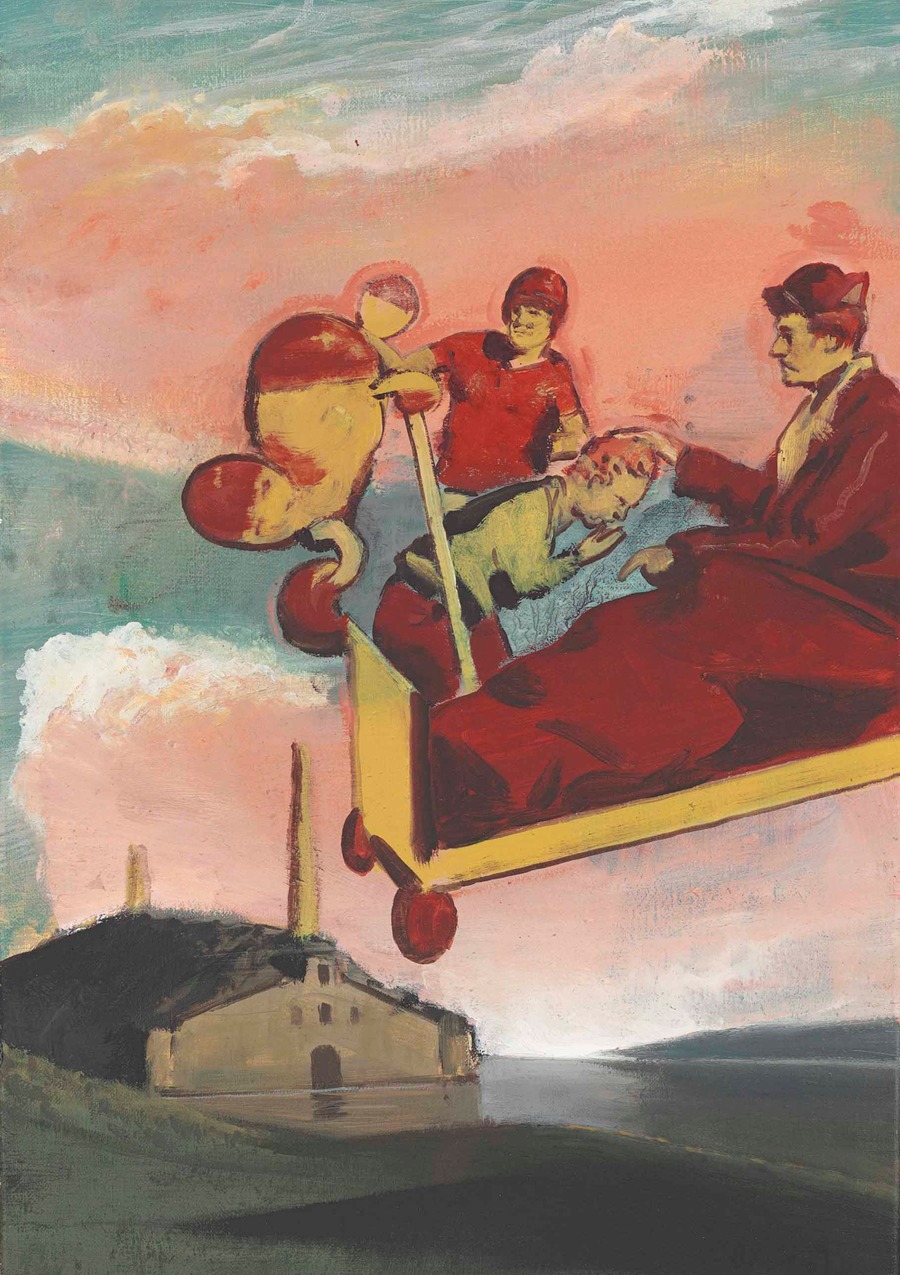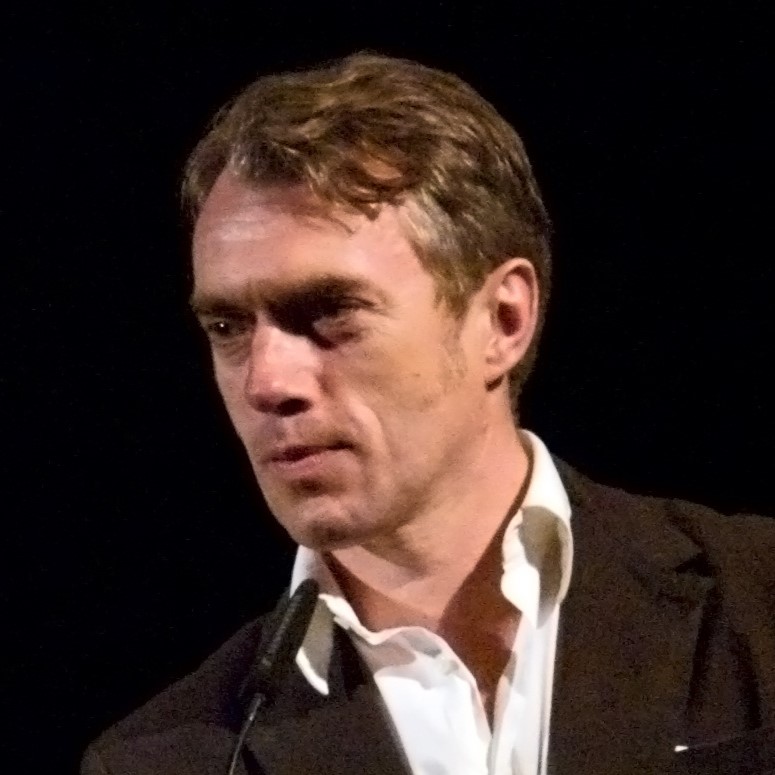 Neo Rauch is a German artist whose paintings mine the intersection of his personal history with the politics of industrial alienation. His work reflects the influence of socialist realism, and owes a debt to Surrealists Giorgio de Chirico and René Magritte, although Rauch hesitates to align himself with surrealism. He studied at the Hochschule für Grafik und Buchkunst Leipzig, and he lives in Markkleeberg near Leipzig, Germany and works as the principal artist of the New Leipzig School. The artist is represented by Galerie EIGEN + ART Leipzig/Berlin and David Zwirner, New York.
Rauch's paintings suggest a narrative intent but, as art historian Charlotte Mullins explains, closer scrutiny immediately presents the viewer with enigmas: "Architectural elements peter out; men in uniform from throughout history intimidate men and women from other centuries; great struggles occur but their reason is never apparent; styles change at a whim."
LifeRauch's parents died in a train accident when he was four weeks old. His father Hanno Rauch was 21, his mother Helga Wand 19 years old - at the time both of them studied art at the Hochschule für Grafik und Buchkunst Leipzig (Leipzig Academy of Visual Arts). Neo Rauch grew up with his grandparents in Aschersleben and passed his Abitur exam at the Thomas-Müntzer-Oberschule (now Gymnasium Stephaneum). He studied painting at the Hochschule für Grafik und Buchkunst Leipzig and then was Masterstudent with Professor Arno Rink (1981–1986) and with Professor Bernhard Heisig (1986–1990). After the fall of the GDR Rauch worked from 1993 to 1998 as an assistant to Arno Rink and Sighard Gille at the Leipziger Akademie.
In 2004, he was a selector for EASTinternational with Gerd Harry Lybke.
From August 2005 until February 2009, he was Professor at the Leipziger Hochschule für Grafik und Buchkunst. Together with Timm Rautert he was curator for the exhibit "Man muss sich beeilen, wenn man noch etwas sehen will..." ("One has to hurry, if one still wants to see something...") at Gut Selikum in Neuss.
Rauch works with his spouse and artist Rosa Loy at a former cotton-mill, Leipziger Baumwollspinnerei, about which he says: "It is the location of concentration and inspiration. Here the best ideas come to me." With an estimated fortune of €100 million, he was ranked one of the richest 1,001 individuals and families in Germany by the monthly business publication Manager Magazin in 2017.
Rauch is the subject of the 2016 film Neo Rauch – Gefährten und Begleiter, directed by Nicola Graef.