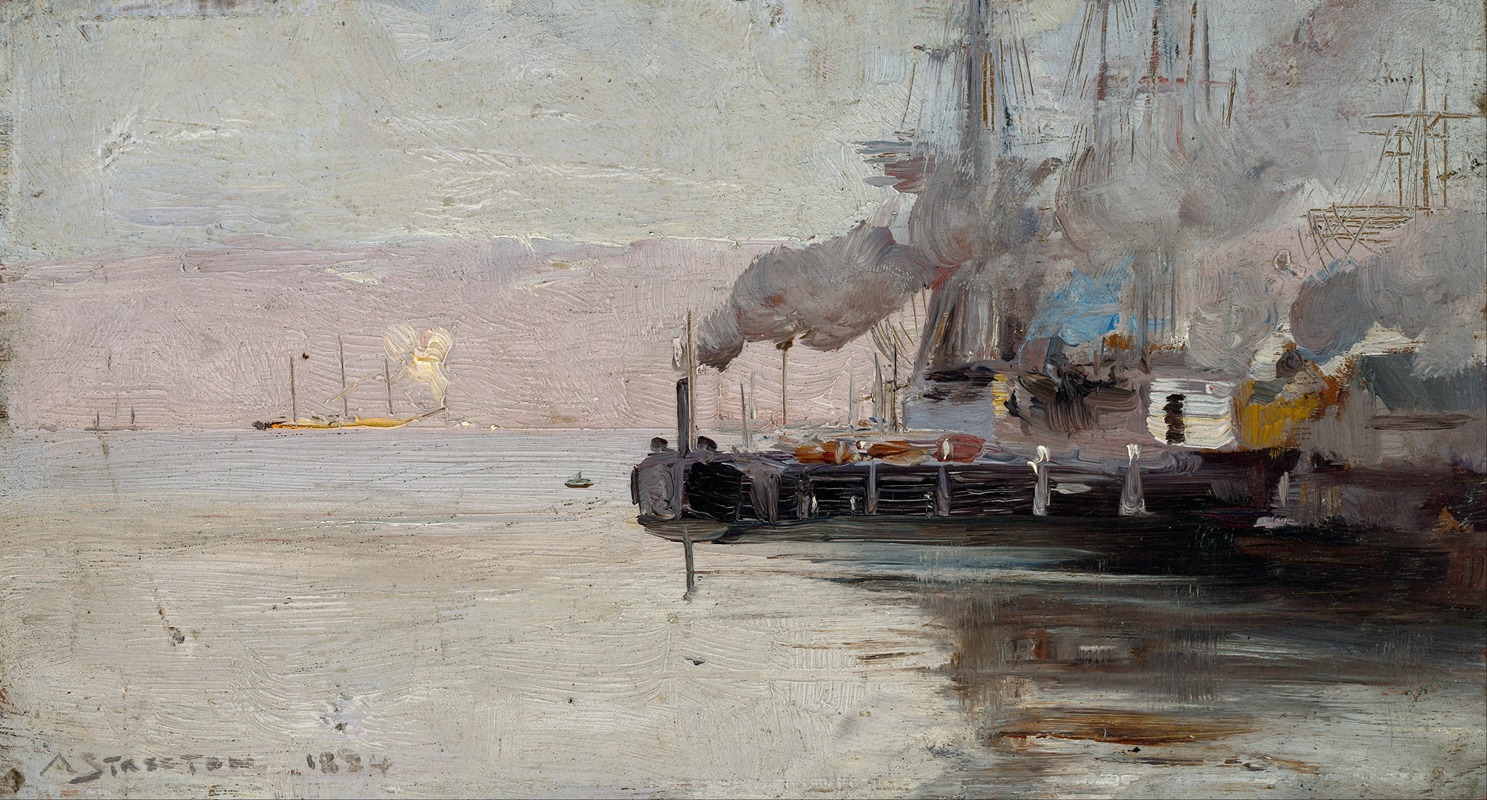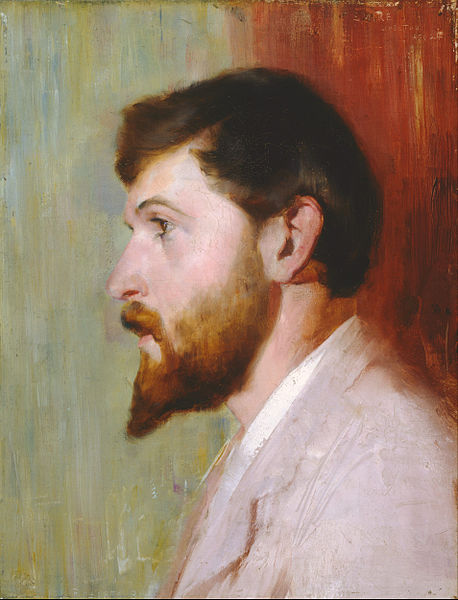 Sir Arthur Ernest Streeton was an Australian landscape painter and leading member of the Heidelberg School, also known as Australian Impressionism.
Streeton was born in Duneed, Victoria, south-west of Geelong, on 8 April 1867 the fourth child of Charles Henry and Mary (née Johnson) Streeton. His family moved to Richmond in 1874. His parents had met on the voyage from England in 1854. In 1882, Streeton commenced art studies with G. F. Folingsby at the National Gallery School.. On 2 June 1890, he sailed to Sydney, Summer Hill and stayed there with his sister.
Streeton was influenced by French Impressionism and the works of J.M.W. Turner. During this time he began his association with fellow artists Frederick McCubbin and Tom Roberts – at Melbourne including at Box Hill and Heidelberg. In 1885 Streeton presented his first exhibition at the Victorian Academy of Art. He found employment as an apprentice lithographer under Charles Troedel.
Streeton was made an Australian Official War Artist with the Australian Imperial Force, holding the rank of Honorary Lieutenant, and he travelled to France on 14 May 1918 and was attached to the 2nd Division, receiving his movement order on 8 May 1918. He worked in France, with a break in August, until October 1918. Expected by the Commonwealth to produce sketches and drawings that were "descriptive", Streeton concentrated on the landscape of the scenes of war and did not attempt to convey the human suffering. Unlike the more famous military art depicting the definitive moments of battle, Streeton produced "military still life", capturing the everyday moments of the war.