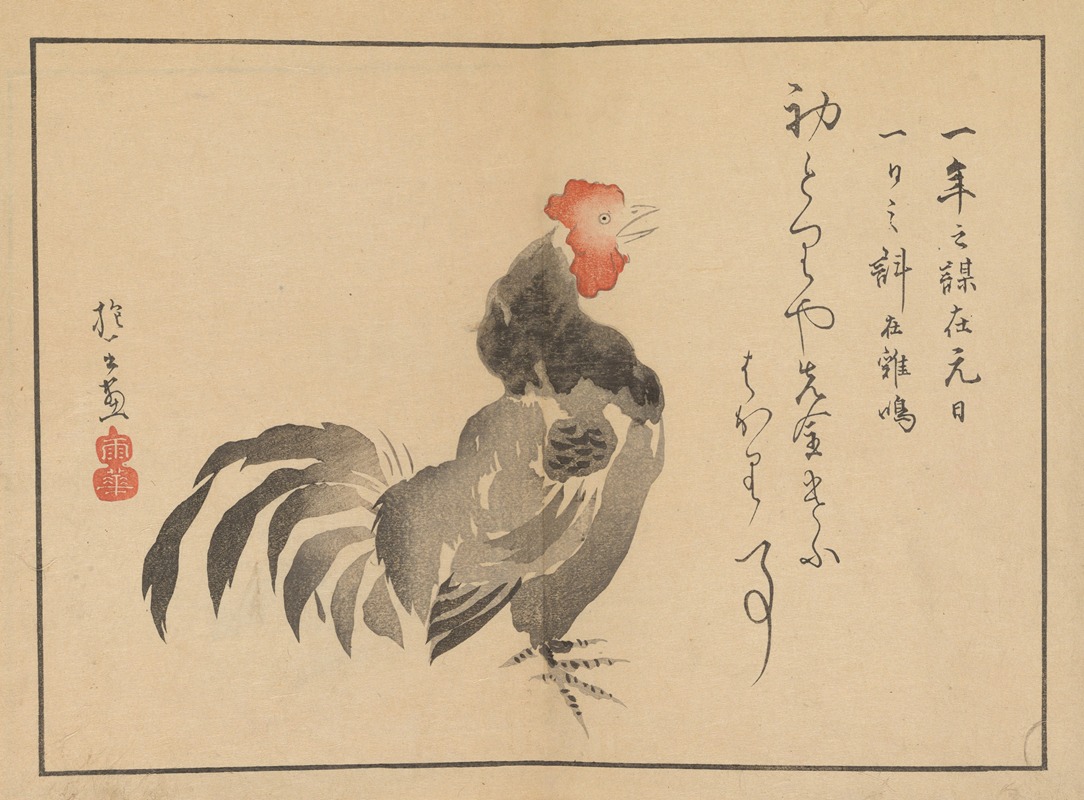 Sakai Hōitsu was a Japanese painter of the Rinpa school. He is known for having revived the style and popularity of Ogata Kōrin, and for having created a number of reproductions of Kōrin's work.
Sakai Hōitsu was born on 1 August 1761 in Edo. His father was the lord (daimyō) of Himeji Castle in Harima Province.
The Sakai daimyō clan originated in Mikawa Province. They claim descent from Minamoto no Arichika. Arichika had two sons: one of them, Yasuchika, took the name of Matsudaira; and the other son, Chikauji, took the name of Sakai, and this is the ancestor of the Sakai clan. Sakai Hirochika, the son of Chikauji, had two sons as well; and the descendants of these two sons gave rise to the two principal branches of the clan.
A cadet branch of the Sakai is composed of the descendants of Sakai Masachika, who was a vassal of the Tokugawa – Nobutada, Kiyoyasu et Hirotada. In 1561, Masachika was installed at Nishio Castle in Mikawa province, and the security of the castle was confided in him. In 1590, Sakai Shigetada, the son of Masachika, received the domain of Kawagoe in Musashi Province (15,000 koku); then in 1601, he was installed at Umayabashi in Kōzuke province (35,000 koku). In 1749, Sakai Tadakiyo (1626–1681) and his descendants were transferred to Himeji in Harima Province (150,000 koku); and they remained daimyō at Himeji until the Meiji period.
Moving to Kyoto, Hōitsu began his studies in art in the Kanō school before moving on to study under Utagawa Toyoharu of the ukiyo-e style. He later studied under Watanabe Nangaku of the Maruyama school and Sō Shiseki of the nanga style before finally becoming a painter of the Rinpa school.
Hōitsu, citing poor health as a reason, became a Buddhist priest in 1797, and spent the last 21 years of his life in seclusion. During this time, he studied the work of Ogata Kōrin extensively, as well as that of Kōrin's brother Ogata Kenzan, and produced a number of reproductions of the brothers' works. He also produced two books of woodblock prints of the brothers' work, as well as one book of his own; these were titled Kōrin Hyakuzu (1815), Kenzan Iboku Gafu (1823), and Oson Gafu respectively. He died at the age of 66, on 4 January 1829, in Edo.