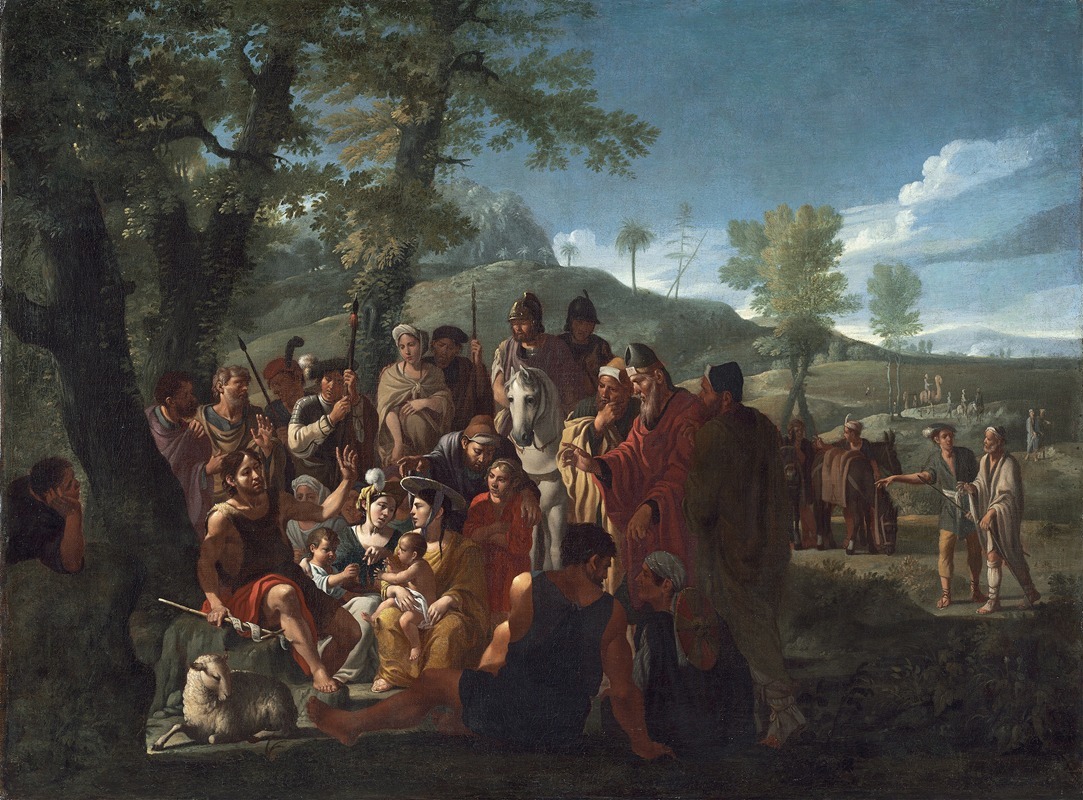 About the Artist
Willem Reuter was a Flemish painter of cityscapes, genre paintings and history paintings who was primarily active in Rome, where he was known as Guglielmo Reuter. He was part of the circle of Dutch and Flemish genre painters in Rome who are referred to as the 'Bamboccianti' and were known for their scenes depicting the lower classes in Rome.
Very little is known about Reuter's early life in Flanders. He trained with the Brussels painter Michiel Sweerts. Sweerts had lived in Rome for ten years where he had moved into the circle of Flemish and Dutch genre painters around Pieter van Laer who are commonly referred to as the 'Bamboccianti'. The Bamboccianti brought existing traditions of depicting peasant subjects from sixteenth-century Netherlandish art with them to Italy and generally created small cabinet paintings or etchings of the everyday life of the lower classes in Rome and its countryside.
It is not clear when Reuter travelled to Rome where he resided in the "casa dei pittori fiamminghi" near the Piazza del Popolo. The first documentary proof of his presence in Rome is the registration of his marriage to the local woman Anna Previtali in 1672 but he must have arrived in the city some years earlier.
Like his master Sweerts, he linked up with the Bamboccianti genre painters in Rome. He may also have become a member of the Bentvueghels, an association of mainly Dutch and Flemish artists working in Rome. His wife died in 1678 and the next year he joined the 'Congregazione dei Virtuosi al Pantheon', with the Dutch Bamboccianti painter Dirck Helmbreker acting as his sponsor. The Congregazione counted among its members many important artists who left their mark in Rome.
More Artwork by Willem Reuter