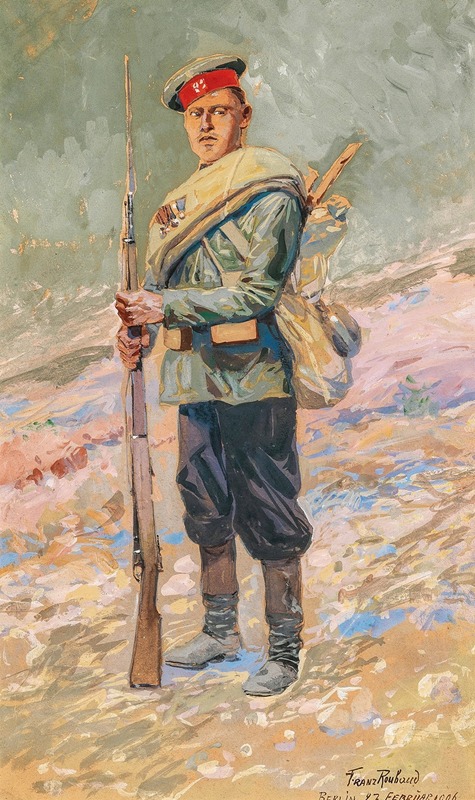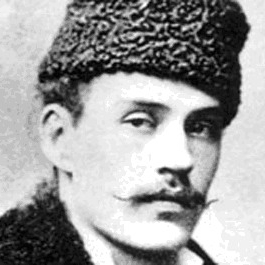 About the Artist
Franz Roubaud was a Russian painter who created some of the largest and best known panoramic paintings. He created circular paintings, exposed on a cylindrical surface and viewed from the inside at a lookout point. The painting was believed to reproduce the original scene with high fidelity.
Franz (François) Roubaud was born on 3/15 June 1856 in Odessa to Honoré Fortuné Alexis Roubaud and his wife Madelaine née Sénèque. Franz was the fourth of five children in a Catholic family; his father was a bookseller and stationer, originally from Marseille. He studied at the Odessa Drawing School. In 1877 Roubaud went to Munich and studied at the Munich Academy of Fine Arts.
He then settled in Saint Petersburg, working in the Imperial Academy of Arts and painting huge panoramas of historical battles. In 1904-12 Roubaud taught at the St. Petersburg Academy of Arts as a professor. During this time he painted the Siege of Sevastopol, a panoramic painting. In the mid-19th century, the various panoramic paintings became a fashionable way to depict landscapes and historical events. The panorama was a 360-degree visual medium patented by the artist Robert Barker in 1787. This was a new thing for the time and for the audiences in Europe of this period these paintings were a sensation. The paintings created a new illusion, transporting the viewer into a virtual reality, creating the perception of being physically present in the middle of the events. When standing in the middle of the 360 degree panorama this created the impression of standing in a new environment.
He became renowned thanks to the giant panoramic paintings he executed during his lifetime. Roubaud's works were so large that they required specially built pavilions to exhibit them. These paintings are one of the few panoramas still extant of a popular 19th-century genre. The viewer stands in the centre of the circular panorama, and observes the various scenes whilst walking around and observing the panorama from different viewing angles.
In 1913 Roubaud left Russia for Germany, settling in Munich, where he lived for the rest of his life. He died on 13 March 1928.