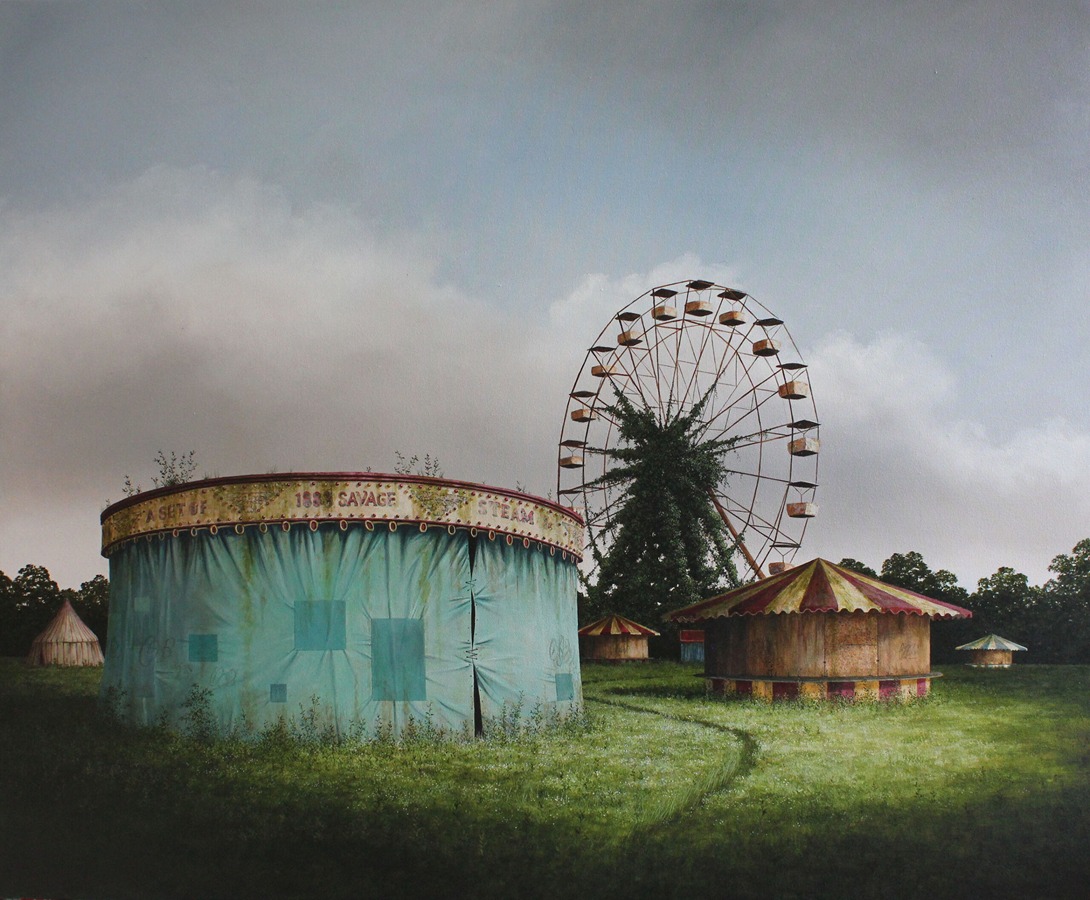 Lee Madgwick's mysterious and emotive paintings depict scenes of abandonment, seclusion and dereliction. Both his urban and rural pictures portray parts of the modern landscape that are often overlooked by many (with occasional sprinklings of surrealism). With an undercurrent of mischievous menace throughout, the subject matter is at once thrown into question. Who inhabits these places? What lives do they lead? What has happened or what is about to happen? "I would describe my work as imagined realism. I hope to achieve a sense of drama in my paintings, presenting a familiar image yet placing it in an intimate, moody and possibly unlikely setting. A narrative is very important – but intentionally never fully explained. I like to leave it for the viewer to come up with their own interpretation."
Lee paints on canvas in oils and acrylics. A play of light is used to generate an abundance of seemingly inexplicable moods to contrast with a brooding sky. Lee has exhibited throughout the UK including London and Edinburgh as well as Dublin, Amsterdam, Rome, Milan, Stockholm, Madrid, Singapore and New York. His work features in private art collections around the world.
In recent years he was elected as a member of the Royal Society of British Artists (RBA) – in 2015, was asked by Banksy to showcase his work alongside internationally acclaimed artists at a large temporary art project called Dismaland – in 2018 his drawing 'Shroud' was selected for the Derwent Art Prize, and in 2019 was commissioned to paint a piece to feature as the cover art on the Kaiser Chiefs album 'Duck'.