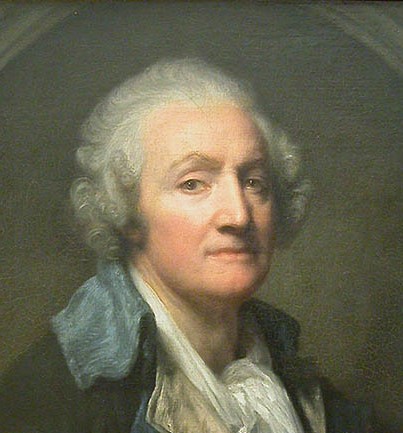 Jean Baptiste Greuze was born in Tournus in 1725, sixth son of a master tiler. Legend has it that the young Greuze convinced his father of his natural aptitude for painting when he showed him a pen-and-ink drawing of Saint James, which his father mistook for an engraving. Greuze was sent to Lyon to study with the commercially successful portrait painter Charles Grandon (1691-1762). Sometime before 1755, Greuze left Lyon for Paris, where he went to pursue his studies at the Académie royale de peinture et de sculpture.
After training in Lyon, Jean-Baptiste Greuze arrived in Paris in 1750, where he sporadically attended the Académie Royale. His 1755 Salon debut was a triumph, but the acclamation turned his head. He antagonized everyone, including fellow artists, which later proved disastrous.
While retaining the clear, bright colors and lighter attitude of eighteenth-century painting, Greuze introduced a Dutch-influenced realism into French genre painting and portraiture. Through vivid facial expressions and dramatic gestures, Greuze's moralizing paintings exemplified the new idea that painting should relate to life. They captured the details of settings and costumes, "spoke to the heart," educated viewers, and aimed to make them "virtuous."
In 1769 Académie members refused Greuze membership as a history painter, accepting him only in the lower category of genre, perhaps partly from ill will. Humiliated, he withdrew from public exhibitions completely. During the 1770s Greuze enjoyed a widespread reputation and engravings after his paintings were widely distributed, but his wife embezzled most of the proceeds. By the 1780s, Neoclassicism curtailed his popularity and his quality declined. After enduring poverty and neglect, he died unnoticed, having outlived his time and his reputation.