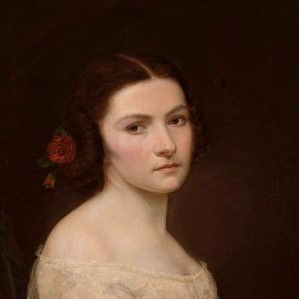 About the Artist
Zofia Szymanowska-Lenartowicz was a Polish artist and poet.
She came from a family of Jewish noble Frankists. She was the daughter of Józef Szymanowski and his second wife, Elżbieta née Młodzianowska. She was the wife of the poet and sculptor Teofil Lenartowicz. They married in Rome in 1858; they had a son, John, who died in childhood. She died of pneumonia caused by tuberculosis.
She was educated in Dresden and in Paris, in the studio of Ary Scheffer.