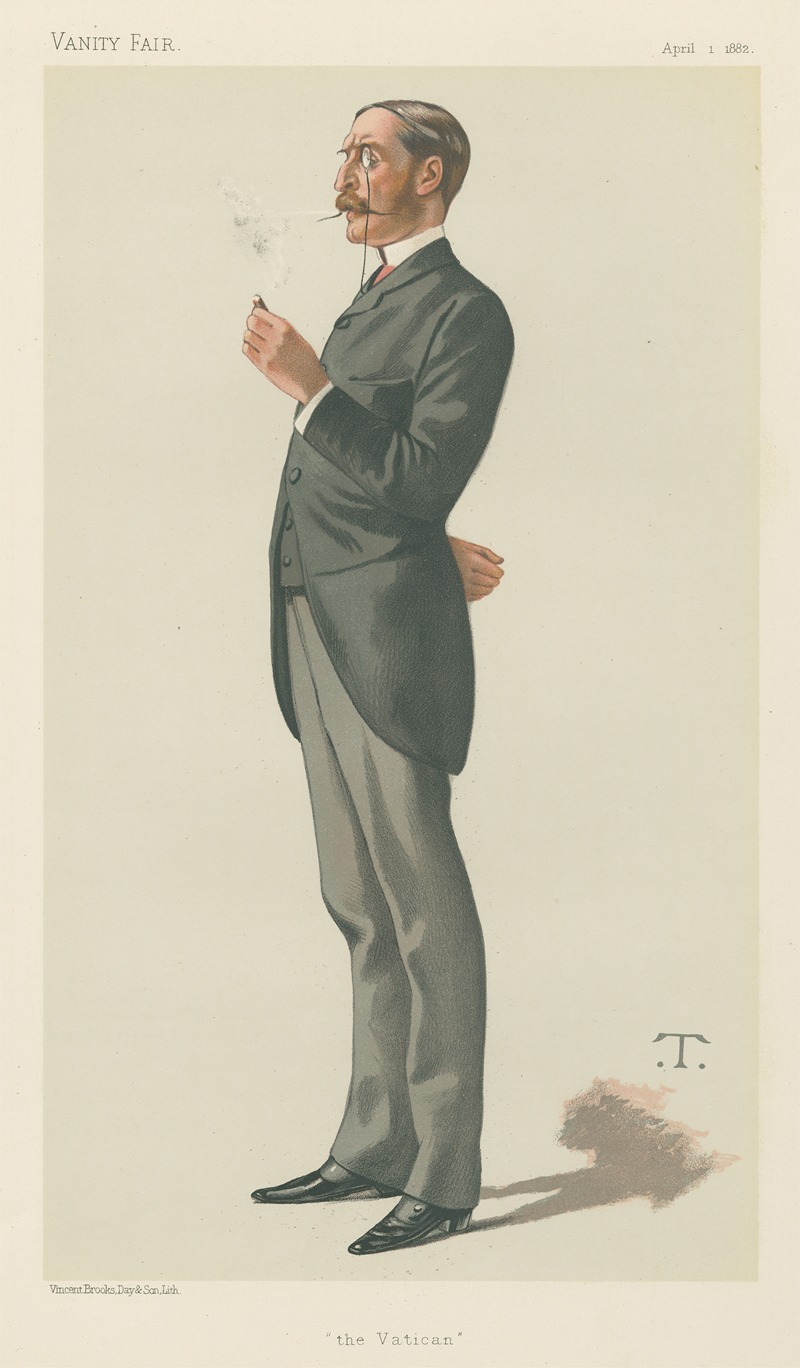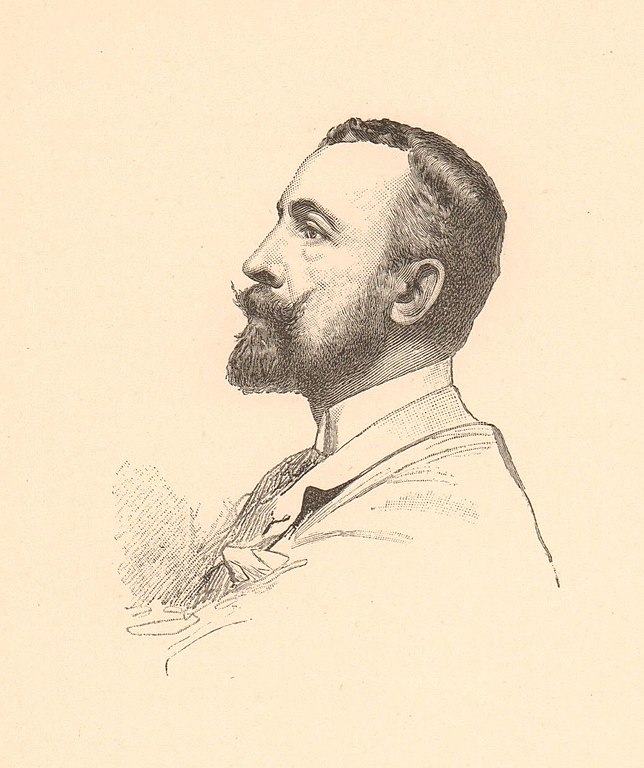 Théobald Chartran was a classical French propaganda painter.
As "T", he was one of the artists responsible for occasional caricatures of Vanity Fair magazine, specializing in French and Italian subjects. His work for Vanity Fair included Pope Leo XIII, Giuseppe Garibaldi, Umberto I of Italy, William Henry Waddington, all in 1878, Charles Gounod, Giuseppe Verdi, Ernest Renan, Jules Grévy, Napoléon Joseph Charles Paul Bonaparte, Victor Hugo, Marshal MacMahon, Granier de Cassagnac, Louis Blanc, and Alexandre Dumas fils, all in 1879.
President Theodore Roosevelt's official portrait was originally commissioned to Théobald Chartran in 1902, but when Roosevelt saw the final product he hated it and hid it in the darkest corner of the White House. When family members called it the "Mewing Cat" for making him look so harmless, he had it destroyed and hired John Singer Sargent to paint a more masculine portrait.
Among Chartran's work is his portrait of René-Théophile-Hyacinthe Laennec, the inventor of the stethoscope.