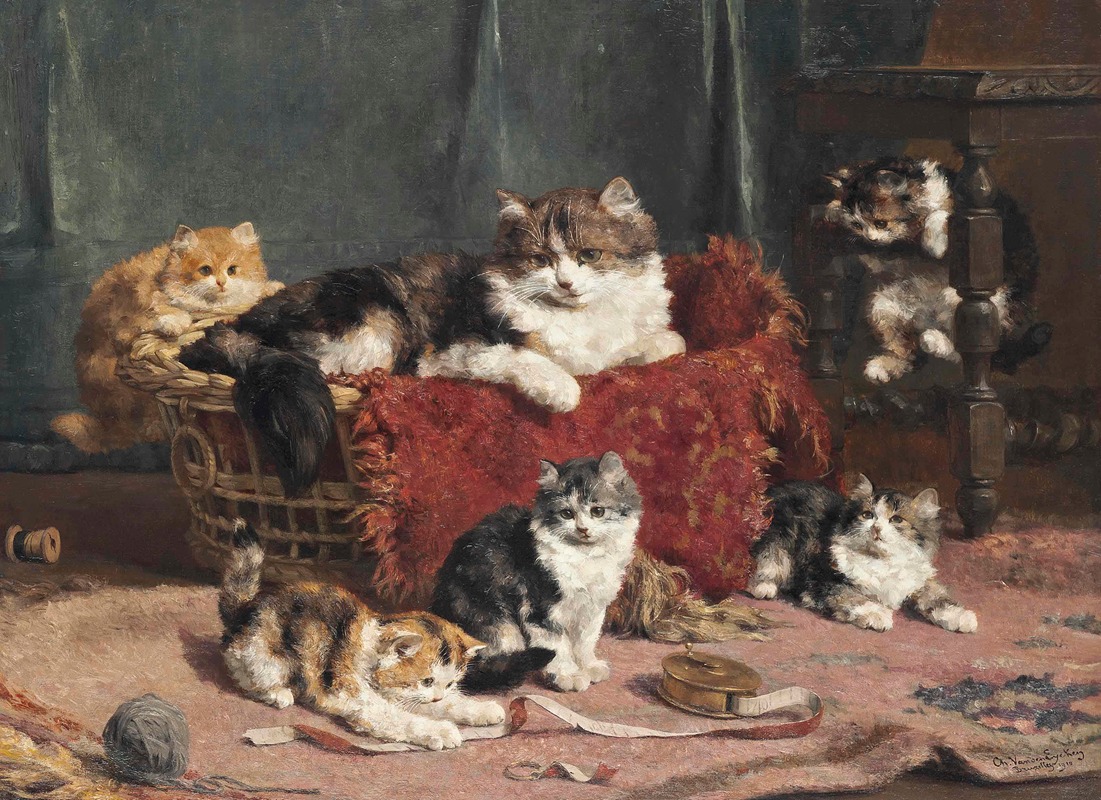 Charles van den Eycken, sometimes known as Duchêne, was a well-known Belgian painter specializing in pictures of interiors, dogs and cats.
Van den Eycken was born in Antwerp, the son and grandson of painters. He was a pupil of Joseph Stevens. From 1881 he exhibited regularly in the Salons of Brussels, Liège, Ghent and Antwerp, as well as in the Netherlands, Germany and Spain. He painted several pictures for Queen Marie-Henriette of Belgium.
His usual signature is- Ch. van den Eycken.
Van den Eycken's paintings are very similar to those of Henriëtte Ronner-Knip and Julius Adam.