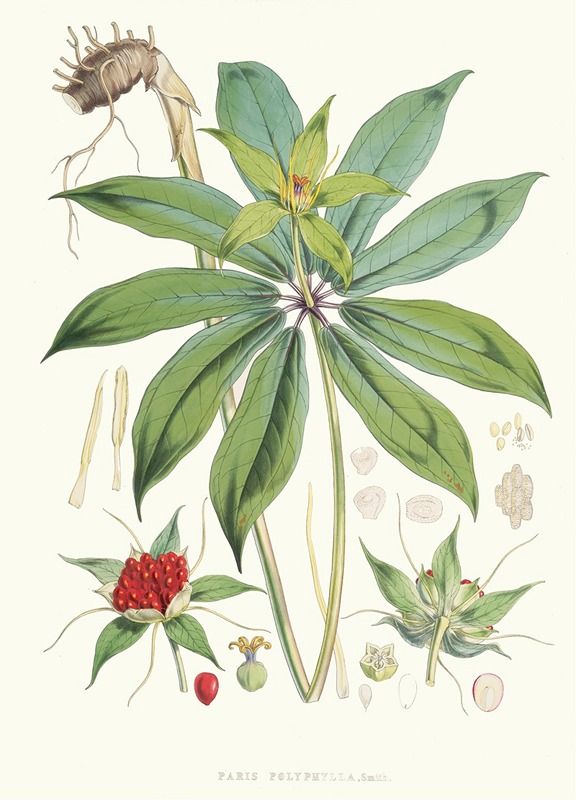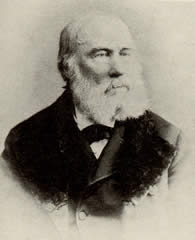 Walter Hood Fitch was a botanical illustrator, born in Glasgow, Scotland, who executed some 10,000 drawings for various publications. His work in colour lithograph, including 2700 illustrations for Curtis's Botanical Magazine, produced up to 200 plates per year.
Fitch was involved in fabric printing from the age of 17 and took to botanical art after meeting William Jackson Hooker, Regius Professor of Botany, a competent botanical illustrator, and the editor of Curtis's Botanical Magazine. Fitch's first lithograph of Mimulus roseus appeared in the Botanical Magazine in 1834, and he soon became its sole artist. In 1841 W.J. Hooker became director of Royal Botanic Gardens, Kew and Fitch moved to London. After 1841 Fitch was the sole artist for all official and unofficial publications issued by Kew; his work was paid for by Hooker personally. It was not unusual for him to work on several different publications simultaneously; he could draw directly onto the lithographic stone to save time. These chromolithographs were based on botanical illustrations provided by Hooker and others, and produced some of his most spectacular results.
Fitch's important works are his illustrations for William Hooker's A century of orchidaceous plants (1849), and for James Bateman's A Monograph of Odontoglossum (1864–74). He also created around 500 plates for Hooker's Icones Plantarum (1836–76) and four lithographic plates for the monograph Victoria Regia. The latter work received critical acclaim in the Athenaeum, "they are accurate, and they are beautiful".
More Illustrations in Book: Illustrations of Himalayan plants (View all 24)