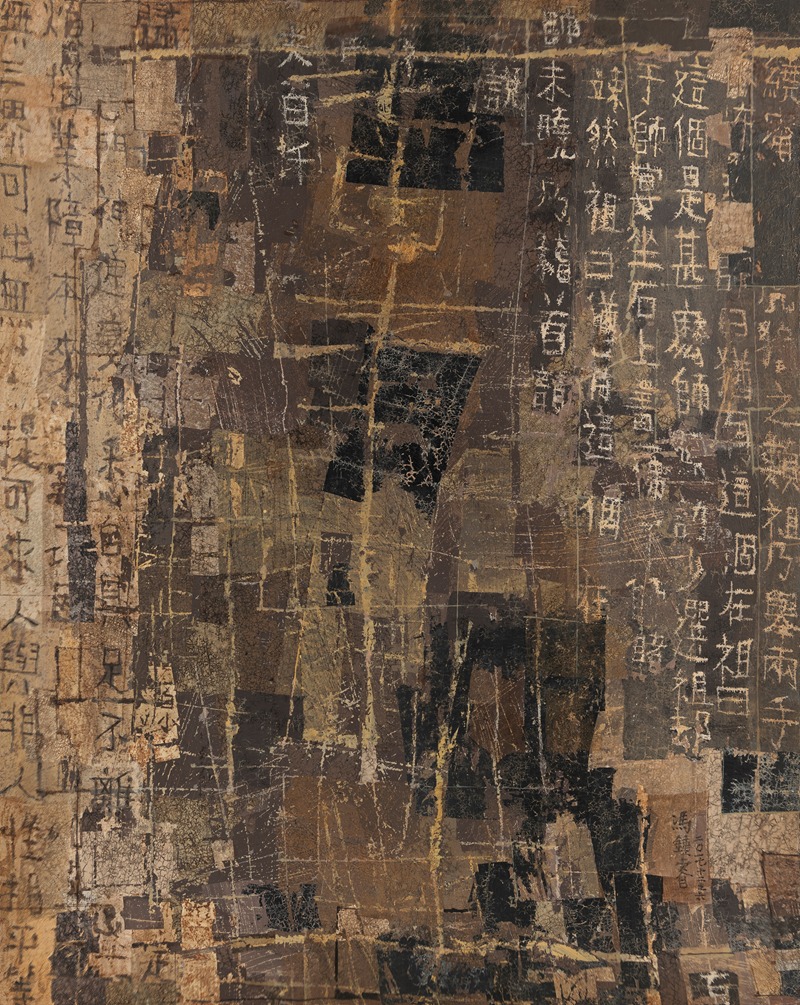 About the Artist
Fong Chung-Ray is a Chinese artist regarded as one of the pioneers of abstraction in Chinese painting.
At the age of 14, Fong Chung-Ray was obliged to leave his family and go into exile, due to the Chinese Civil War when he enlisted as a lieutenant in the navy. As the army moved to different locations and various political events occurred, he settled in Taiwan in 1949.
Fong Chung-Ray's passion for art and inquiring mind led him to take an interest in Western abstract art, which he discovered through reading journals and books, available in the American Library in Taipei. In 1957, he founded the Four Seas Artists Association with his friend, Hu Chi-Chung. During this period, he experimented with abstraction and used new Western techniques, such as painting with oil on canvas. In 1961, he became a member of the Wuyue Group (Fifth Moon Group) and participated in many exhibitions. in 1963, on the advice of Liu Guosong, a painter and the Group's theorist, he abandoned painting with oil on canvas and returned to the traditional Chinese technique of ink painting. Fong Chung-Ray then invented a brush made from palm tree fibres, which added a highly personal touch and a rougher quality to his sweeps of colour. The abstract ink works from this period, with their blend of subtle colouring, dynamic strokes, wet sweeps of colour, and poetry, were rooted directly in the tradition of the Chinese master landscape painters.
In 1971, he was awarded a Rockefeller Foundation grant that enabled him to travel to Europe and the united States. When he settled in San Francisco in 1975, he began to work with acrylic paint. Initially, his work focused on abstract landscapes, but he gradually moved away from this movement when he turned to Buddhist spirituality. This fresh source of inspiration resulted in a more abstract approach, related to temporality, which he studied in the sacred texts.
The effects of time on materials and an exploration of the technique of collages and imprints have become fundamental aspects of his artistic approach. By going beyond the formal representation of nature, Fong Chung-Ray has revived the spiritual essence that emanates from the paintings by the great old masters and invites the viewer to contemplate.