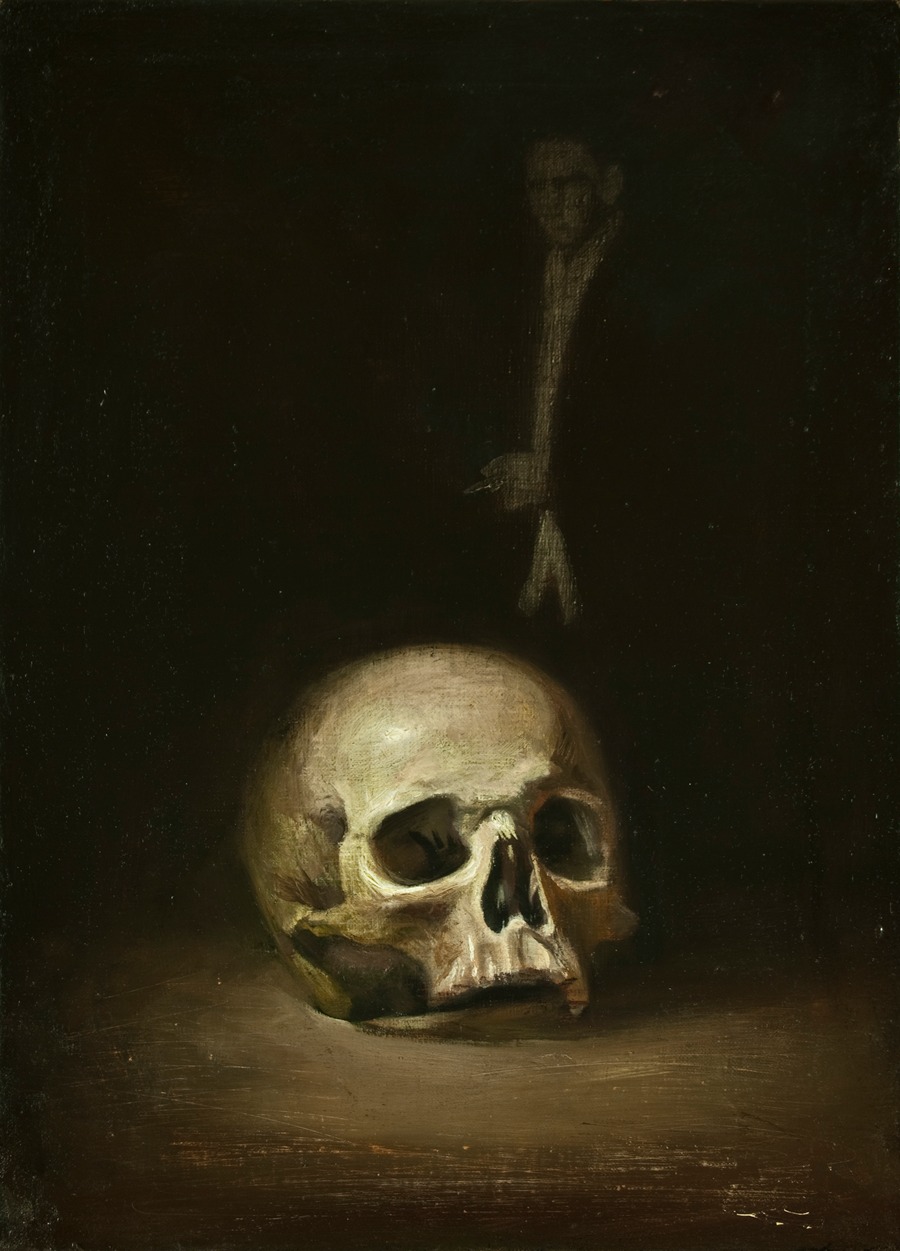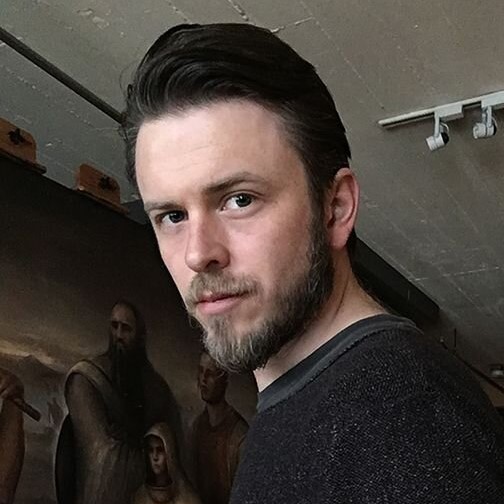 Luke Hillestad started his painting life in the classical figurative tradition in 2006 with Rembrandt and Odd Nerdrum books open next to an empty canvas. He immersed himself in apprenticeship and traveled to museums and studios around the world to learn from the paintings of the old Masters whose tradition he seeks to follow. He then apprenticed with the world-renowned painter Odd Nerdrum in Norway and Paris between 2008 and 2013. His palette of earth colors comes from the Ancient Greek Apelles – a painter known for his grace. Working in this style Hillestad aims towards the primal beauty of humans at their most noble, with narratives that center on themes of death, kinship, ritual, and wilderness.
Hillestad states Studying music composition gave me a sense for proportion and harmony - also, in a way, narrative - or let's say "poetics". The deliberate process of painting a face with dignity gives us practice in compassion. Time spent in front of an earnest portrait can leave the viewer a little more open, a bit more trusting. I would say that my favorite paintings look as though they could have been made in any time, and definitely they would also be chalk full of narrative. By timeless narratives I mean the stories that repeat regardless of geopolitics. These are archetypes: family, ritual, journey… the topics we each have versions of - the ones we recognize.
Luke Hillestad's work has been exhibited in Norway, Spain, Germany and throughout the United States.