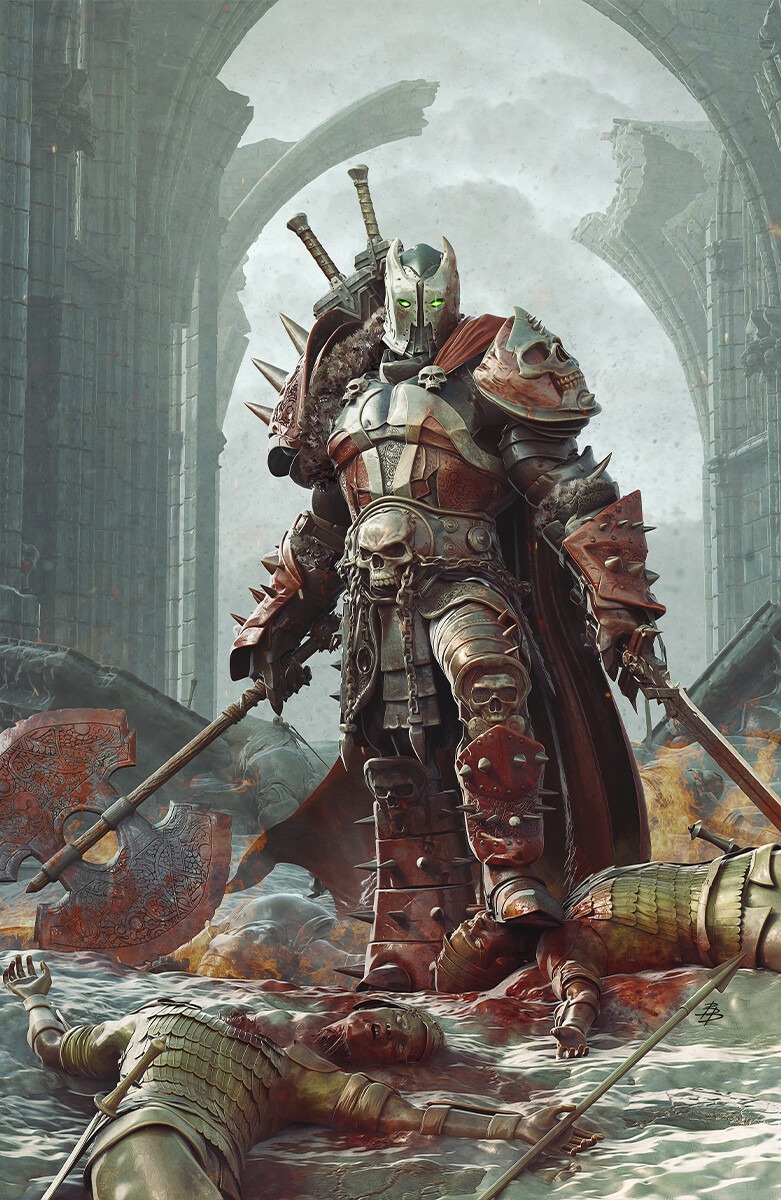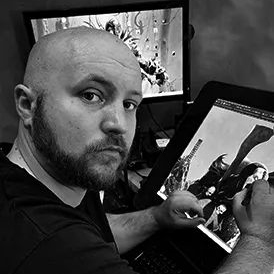 Björn Barends was born in Germany in 1982. His passion for art began at a young age and has been obsessed with the creation of the macabre, the weird and the monstrous.
At age of thirty, he began working full-time as a commercial illustrator and freelance artist. This set his foundation as an artist and throughout his early years as he focused primarily on Indian ink, watercolors and airbrush.
Today Björn works mostly digital in 2D and in 3D creating fantasy, scifi and dark art images for novels, games, toys and comics. He has worked for CoolMiniOrNot (CMON), Modiphius Entertainment Ltd, McFarlaneToys/McFarlane Productions, Topcow and Image Comics.