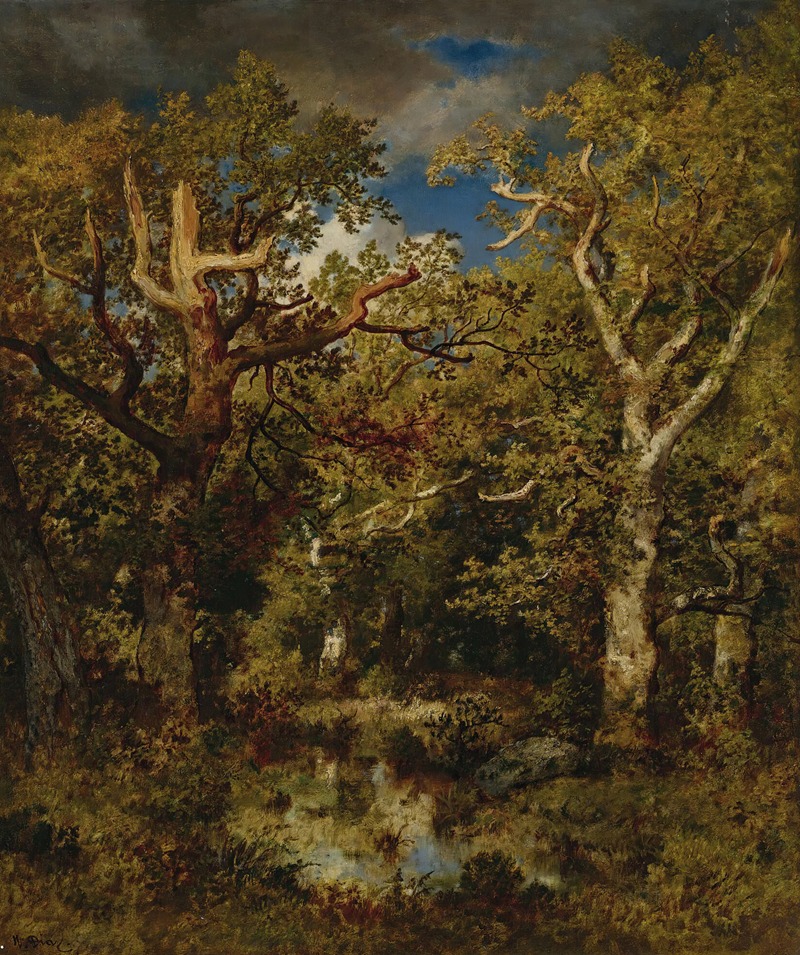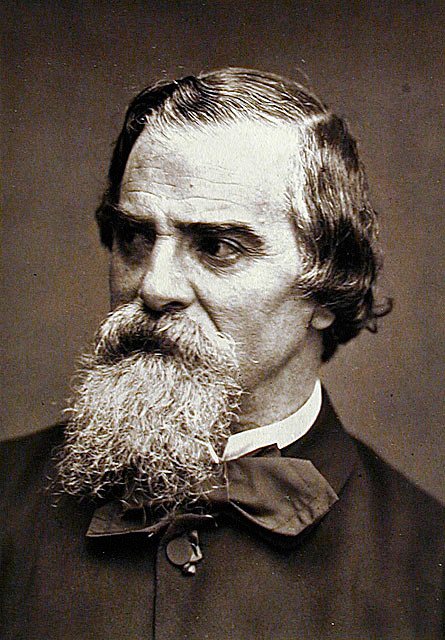 Narcisse Virgilio Díaz de la Peña was a French painter of the Barbizon school.
Diaz was born in Bordeaux to Spanish parents. At fifteen he entered the studios at Sèvres, first working on the decoration of porcelain and later turning to painting. Turkish and Oriental scenes attracted him, and he took to painting Eastern figures dressed in richly coloured garments; many of these paintings remain extant. He also spent much time at Barbizon, near the Fontainebleau Forest, where some of his most famous paintings were made. One of his teachers and friends in Paris was François Souchon.
Around 1831 Díaz encountered Théodore Rousseau, for whom he possessed a great veneration, despite the fact that Rousseau was four years younger. At Fontainebleau Díaz found Rousseau painting his wonderful forest pictures, and was determined to paint in the same way if possible.
Díaz exhibited many pictures at the Paris Salon, and was decorated in 1851 with the rank of Chevalier (Knight) of the Légion d'honneur. During the Franco-German War (1870-1871) he went to Brussels. After 1871, his works became fashionable and rose gradually in the estimation of collectors, and he worked constantly and successfully. Díaz's finest pictures are his forest scenes and storms, and it is on these that his fame rests.