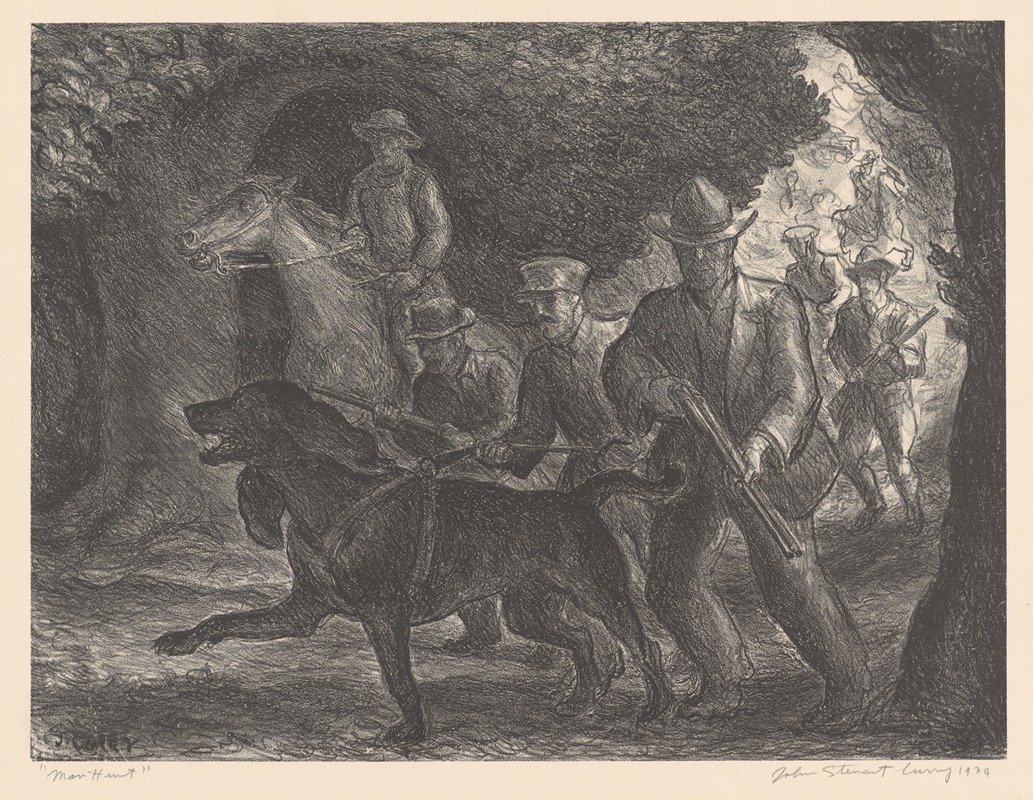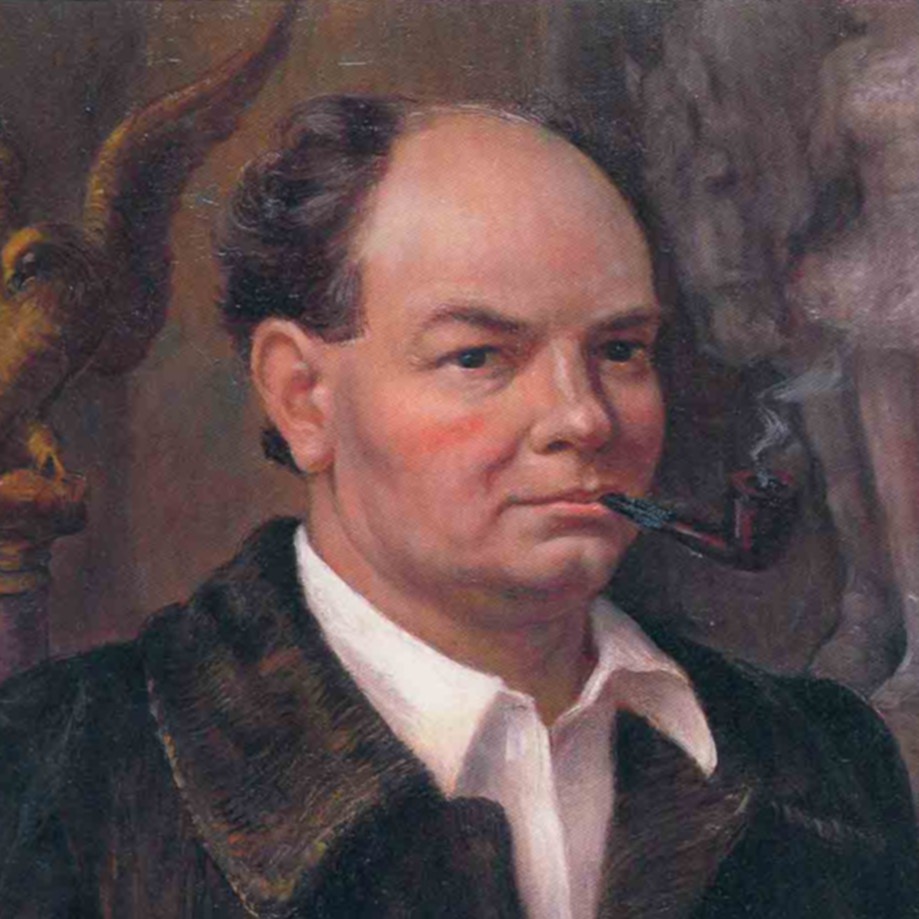 John Steuart Curry was an American painter whose career spanned the years from 1924 until his death. He was noted for his paintings depicting rural life in his home state, Kansas. Along with Thomas Hart Benton and Grant Wood, he was hailed as one of the three great painters of American Regionalism of the first half of the twentieth century. Curry's artistic production was varied, including paintings, book illustrations, prints, and posters.
Curry was Kansas's best-known painter, but his works were not popular with Kansans, who felt that he did not portray the state positively enough. Curry's paintings often depicted farm life and animals, tornadoes, prairie fires, and the violent Bleeding Kansas period (featuring abolitionist John Brown, who at the time was derided as a fanatical traitor) – subjects that Kansans did not want to be representative of the state. Curry was commissioned to create murals for the Kansas State Capitol, and he completed two: Kansas Pastoral, and his most famous and controversial work, Tragic Prelude, which he considered his greatest. Reaction was so negative that the Kansas Legislature passed a measure to keep them, or future works of his, from being hung on the capitol walls. As a result, Curry did not sign the works, which were not hung during his lifetime. He left Topeka in disgust; his planned 8 smaller murals for the Capitol rotunda on the first floor never went beyond sketches, now held by the Kansas Museum of History.
Curry's works were painted with movement, which was conveyed by the free brush work and energized forms that characterized his style. His control over brushstrokes created excited emotions such as fear and despair in his paintings. His fellow Regionalists, who also painted action and movement, influenced Curry's style.