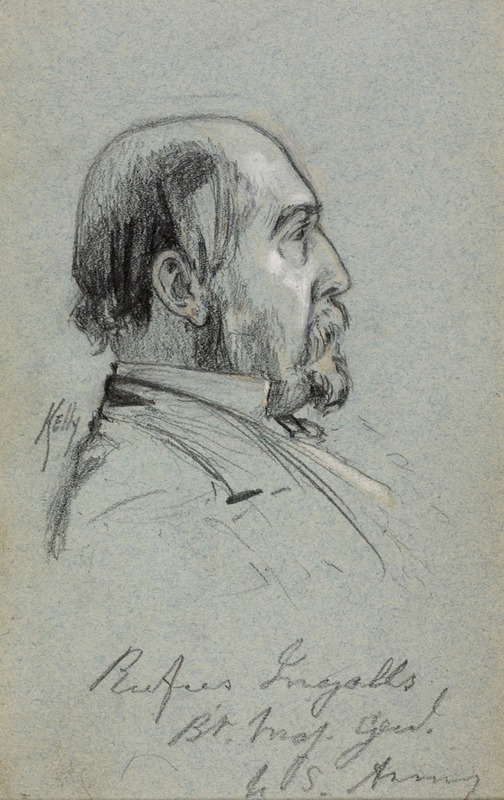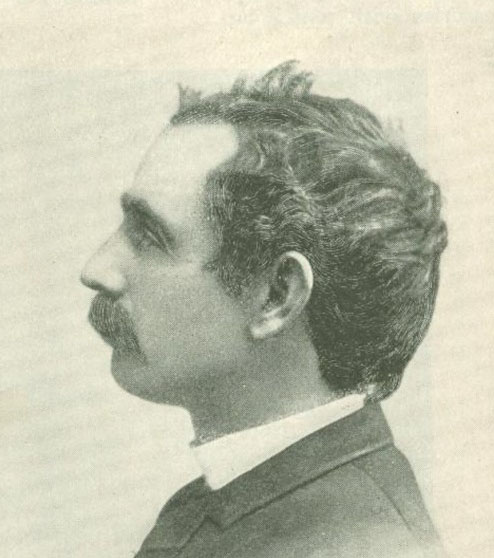 About the Artist
James Edward Kelly was an American sculptor and illustrator who specialized in depicting people and events of American wars, particularly the American Civil War.
Born in New York City, he was six years old when the Civil War started. Perhaps because of that he early developed a lifelong interest in American history, particularly in the Civil War and in the generals who fought it. His intense studies into history allowed Kelly to bring to his work a degree of detail that makes his drawings and statues noteworthy.
He studied at the National Academy of Design, and was one of the founders of the Art Students League of New York. He worked as a wood engraver, as an illustrator for Harper's Monthly and other magazines, and for a time shared a studio with artist Edwin Austin Abbey.
In 1882 Kelly was commissioned by Oscar Wilde and his touring manager to make a sketch and bas-relief of Wilde for use in promoting Wilde's lecture tour of North America.
Kelly, Daniel Chester French, and Cyrus Edwin Dallin were the finalists in an 1883 national design competition to model an equestrian statue of Paul Revere for Boston, Massachusetts. Dallin won the competition and the commission.
Kelly's first major commission was for the 1884 Monmouth Battle Monument – five bronze relief panels depicting scenes from the battle. He had a difficult time finding models who did not have mustaches or beards – then being worn by most men of that era – so he prevailed upon a friend from nearby Menlo Park, New Jersey, to pose for him. Because of that, a portrait of the 30-year-old Thomas Alva Edison can be found on the monument as Molly Pitcher's wounded husband.
Kelly was also known for his extremely detailed and accurate engravings on historical subjects, often commissioned by magazines. He was a careful researcher, interviewing the soldiers present at the Civil War battles he depicted, and exacting about getting the details right in his works. Late in life, he hoped to publish a book of his interviews with generals and other Civil War soldiers, but there was little interest.
He married Helen McKay (1871-1929), but no children survived them. He died in New York City, and was buried in an unmarked grave in Saint Raymond's Cemetery.