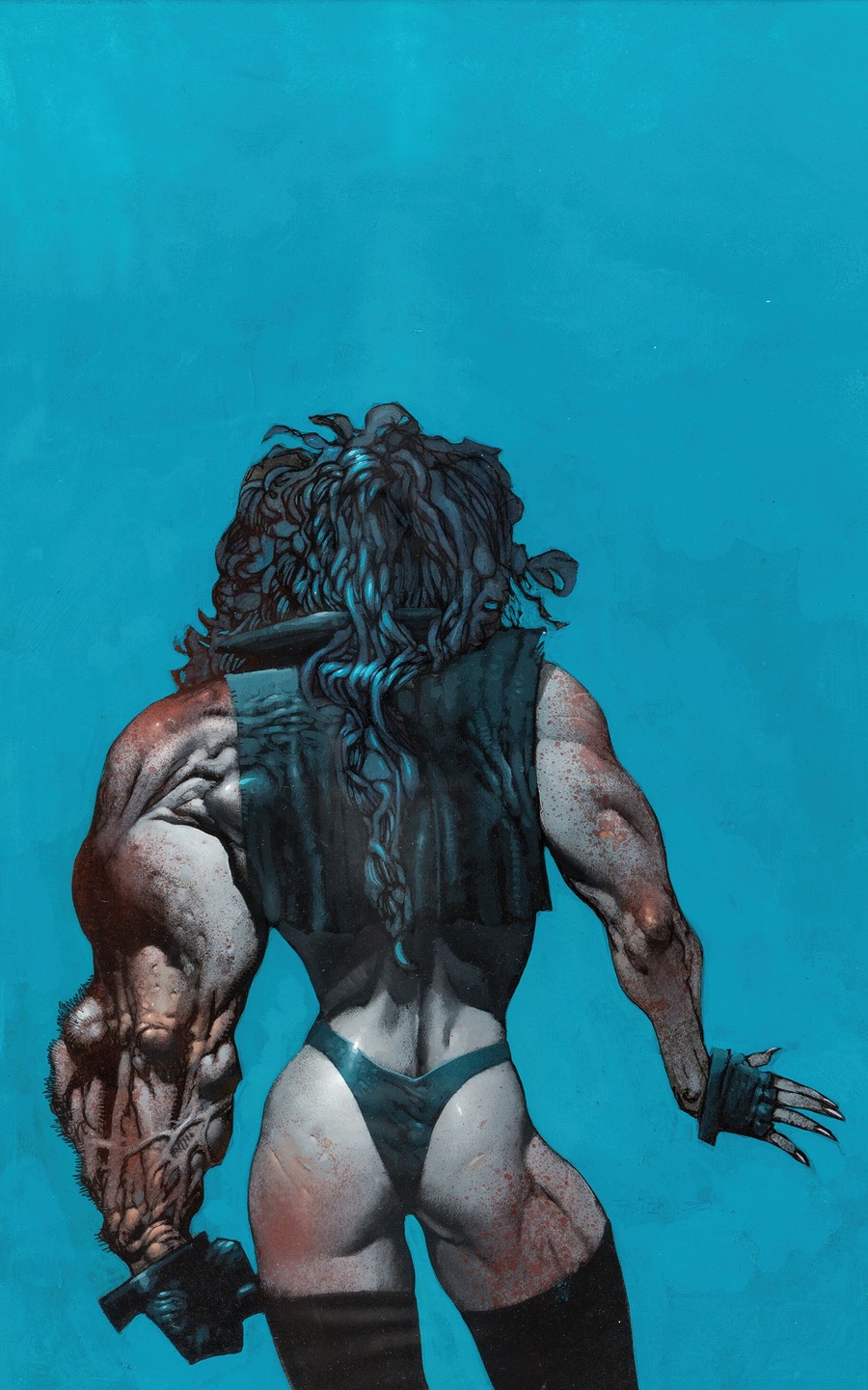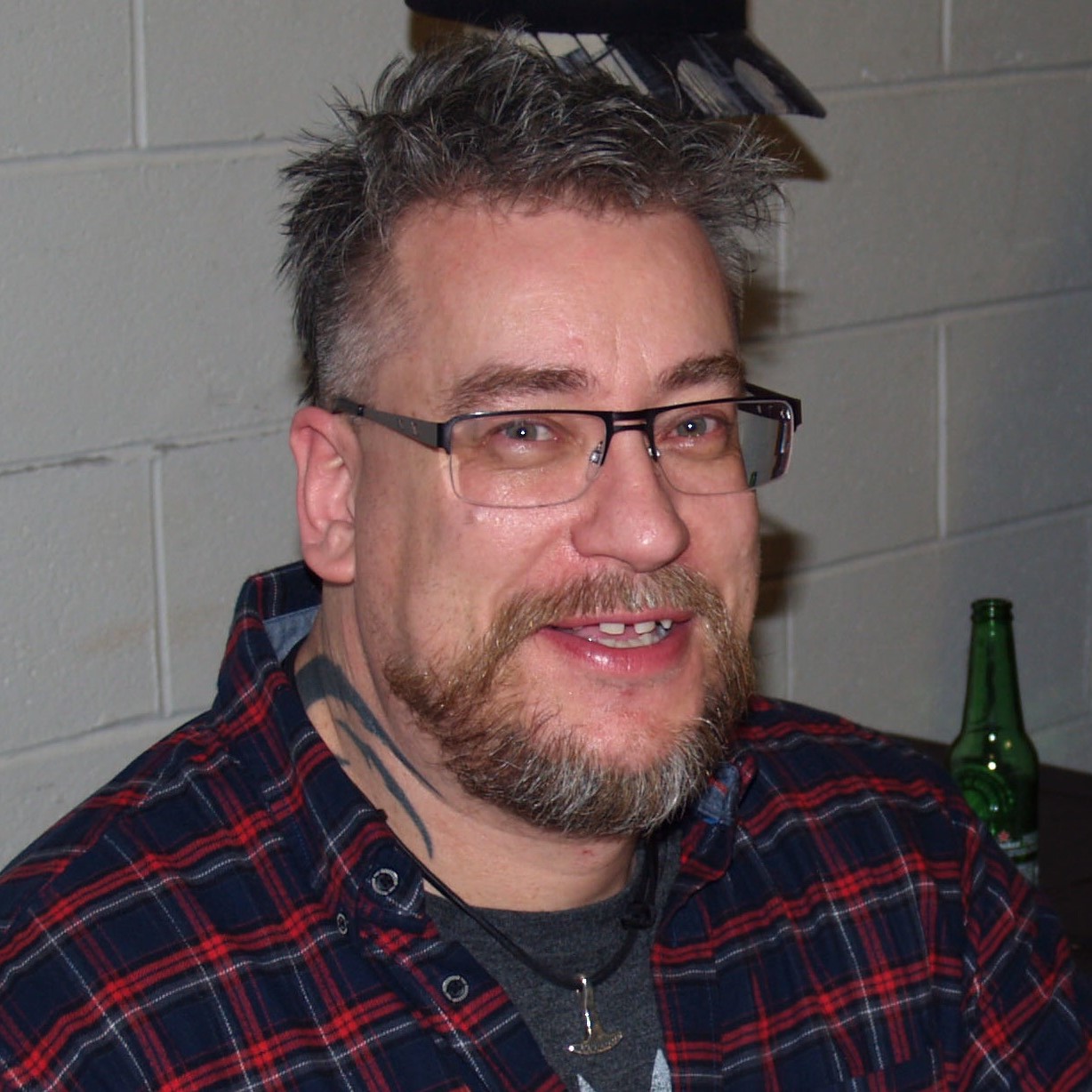 Simon Bisley is a British comic book artist best known for his 1990s work on ABC Warriors, Lobo and Sláine.
Simon Bisley began drawing when he was six years old. He is self-taught, with only a short one-year stay at an art college, saying "I found it very difficult to get any kind of feedback from the art teachers. They weren't interested at all in what I was doing, so I became kind of very introverted with regard to my artwork and yeah, I was just all self-taught."
Bisley started his career doing magazine and album covers, his first work being a T-shirt design for heavy metal magazine Kerrang!
Eventually, even though he had no experience in comics strip drawing at the time, he was hired by the magazine 2000 AD after they saw his interpretations of their magazine characters. According to the Comic Book Database, "while still a student, Bisley did a painting of a robot holding a baby that he sent to the offices of 2000 AD. The image was seen by Pat Mills and inspired him to relaunch the ABC Warriors strip, with Bisley as artist, in 1987". He started with work on ABC Warriors in 1987, later moving to Sláine and Judge Dredd.
Since 1997, Bisley is a regular contributor of the comics magazine Heavy Metal.
Bisley has done design work for several music videos, including Chippendales' "Room Service".
Bisley's style is strongly influenced by Frank Frazetta, Gustav Klimt, Salvador Dalí, and Richard Corben, Bill Sienkiewicz, and Egon Schiele. He also took inspiration from rock album covers and graffiti as well as traditional comics art.
Bisley's work influenced the Beast in the 2006 Doctor Who episode "The Satan Pit", and Simon Pegg's character graphic artist Tim Bisley on the Channel 4 sitcom Spaced.