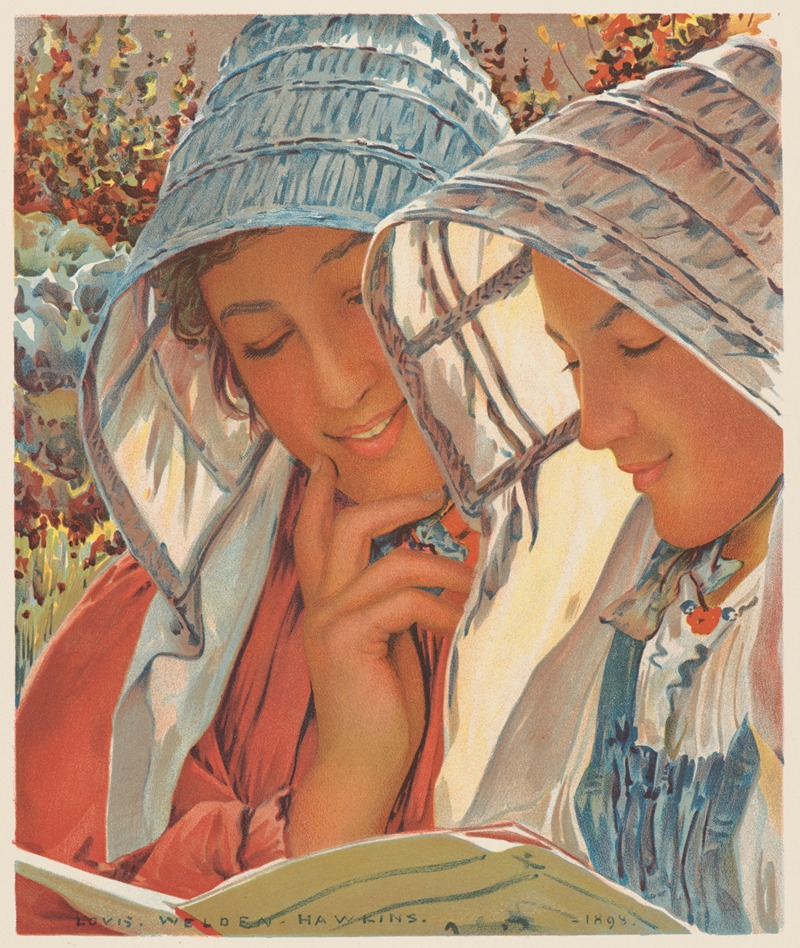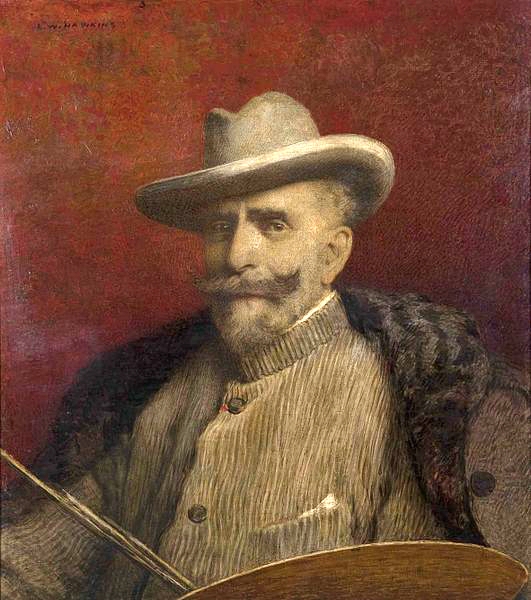 About the Artist
Louis Welden Hawkins was a Symbolist painter. He was born of English parents, later taking French nationality.
He was born in Stuttgart, Germany on 1 July 1849. His mother was an Austrian Baroness, his father an Englishman.
He soon moved to France and later took French nationality. He attended the Académie Julian in Paris. Hawkins rose to fame after his expositions in the Salon de la Société des Artistes Francais. His first works were shown in the Salon in 1881. After that, expositions followed at the Salon de la Société des Beaux-Arts (1894–1911), the Salon de la Rose + Croix (1894–95) and La Libre Esthétique in Brussels.
He lived for a period with Camille Pelletan, a radical socialist politician, and he continued to move in radical circles. In his Portrait of Séverine (1895), he shows a popular journalist, Séverine, who was a famous defender of humanitarian causes. He was also friendly with artists such as James Abbott McNeill Whistler and Auguste Rodin, whose portrait he painted.
He spent his last years in Brittany, where he painted mostly landscapes.
He died on 1 May 1910 and was honoured a year later at the Salon Nationale.