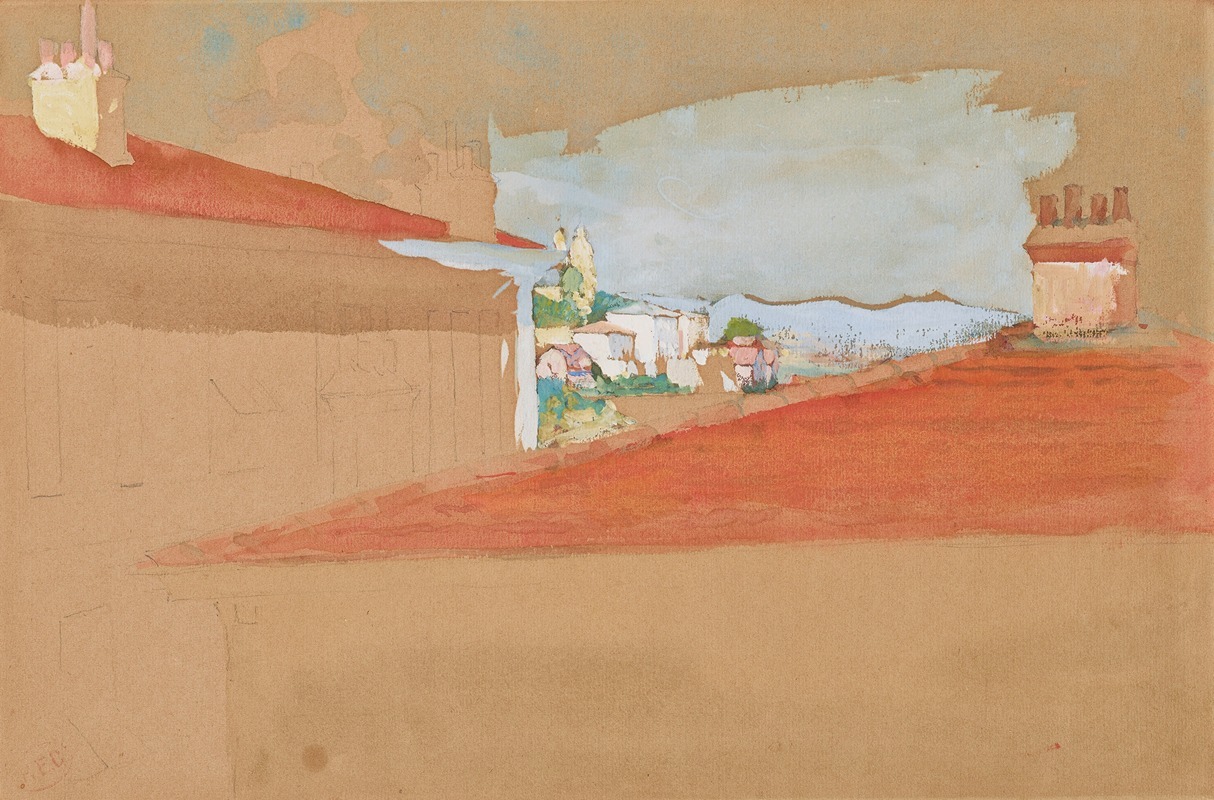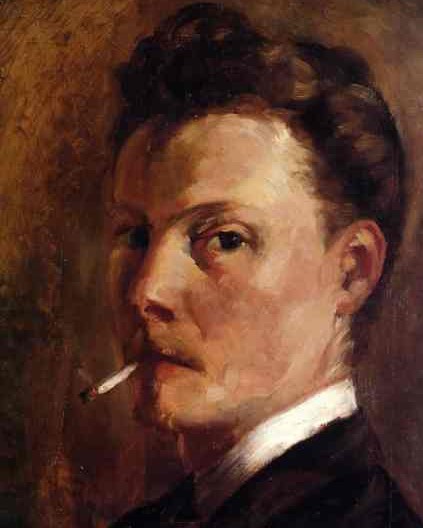 About the Artist
Henri-Edmond Cross, born Henri-Edmond-Joseph Delacroix, was a French painter and printmaker. He is most acclaimed as a master of Neo-Impressionism and he played an important role in shaping the second phase of that movement. He was a significant influence on Henri Matisse and many other artists. His work was instrumental in the development of Fauvism.
Henri-Edmond-Joseph Delacroix was born in Douai, a commune in the Nord départment in northern France, on 20 May 1856. He had no surviving siblings. His parents, with a family history of ironmongery, were Alcide Delacroix, a French adventurer, and British Fanny Woollett.
In 1865 the family moved to a location near Lille, a northern French city close to the Belgian border. Alcide's cousin, Dr. Auguste Soins, recognized Henri's artistic talent and was very supportive of his artistic inclinations, even financing the boy's first drawing instructions under painter Carolus-Duran the following year. Henri was Duran's protégé for a year. His studies continued for a short time in Paris in 1875 with François Bonvin before returning to Lille. He studied at the École des Beaux-Arts, and in 1878 he enrolled at the Écoles Académiques de Dessin et d'Architecture, studying for three years in the studio of Alphonse Colas. His art education continued, under fellow Douai artist Émile Dupont-Zipcy, after moving to Paris in 1881.
Cross's early works, portraits and still lifes, were in the dark colors of Realism. In order to distinguish himself from the famous Romantic painter Eugène Delacroix, he changed his name in 1881, shortening and Anglicizing his birth name to "Henri Cross" – the French word croix means cross. 1881 was also the year of his first exhibition at the Salon des Artistes Français. He painted many landscapes on an 1883 trip to the Alpes-Maritimes, accompanied by his family. Dr. Soins, who was also along on the trip, was the subject of a painting that Cross exhibited at Nice's Exposition Universelle later in the year.
Cross's paintings of the early- to mid-1890s are characteristically Pointillist, with closely and regularly positioned tiny dots of color. Beginning around 1895, he gradually shifted his technique, instead using broad, blocky brushstrokes and leaving small areas of exposed bare canvas between the strokes. The resulting surfaces resembled mosaics, and the paintings may be seen as precursors to Fauvism and Cubism. In the Pointillist style, minute spots of paint were used to blend colors harmoniously; in contrast, the strategy in "second generation Neo-Impressionism" was to keep the colors separate, resulting in "vibrant shimmering visual effects through contrast". Cross stated that the Neo-Impressionists were "far more interested in creating harmonies of pure color, than in harmonizing the colors of a particular landscape or natural scene". Matisse and other artists were very influenced by the late-career Cross, and such works were instrumental in forming the principles of Fauvism. Among the other artists influenced by Cross were André Derain, Henri Manguin, Charles Camoin, Albert Marquet, Jean Puy, and Louis Valtat.