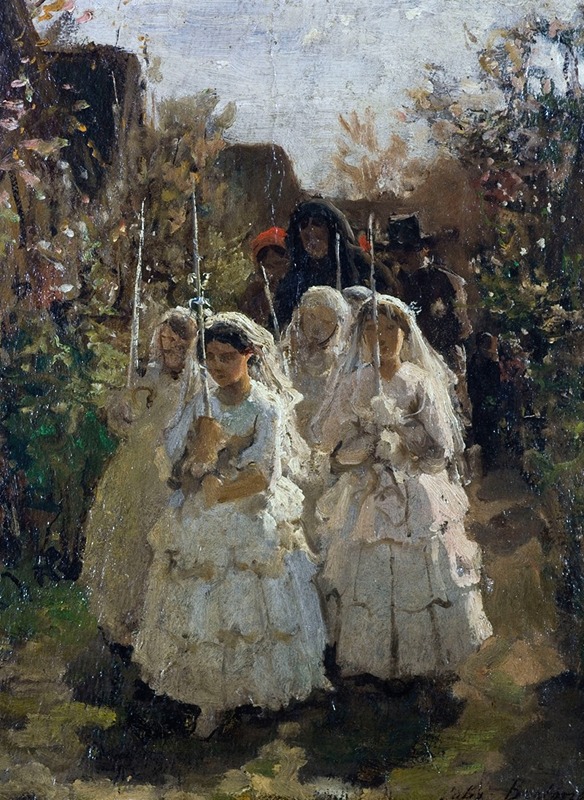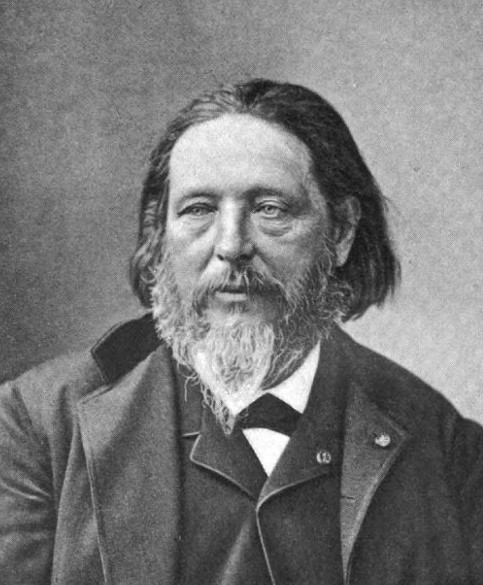 Jules Adolphe Aimé Louis Breton was a 19th-century French Naturalist painter. His paintings are heavily influenced by the French countryside and his absorption of traditional methods of painting helped make Jules Breton one of the primary transmitters of the beauty and idyllic vision of rural existence.
Breton was born on 1 May 1827 in Courrières, a small Pas-de-Calais village.
His first artistic training was not far from Courrières at the College St. Bertin near Saint-Omer. He met the painter Félix De Vigne in 1842 who, impressed by his youthful talent, persuaded his family to let him study art. Breton left for Ghent in 1843 where he continued to study art at the Academy of Fine Arts with de Vigne and the painter Hendrik Van der Haert. In 1846, Breton moved to Antwerp where he took lessons with Egide Charles Gustave Wappers and spent some time copying the works of Flemish masters. In 1847, he left for Paris where he hoped to perfect his artistic training at the École des Beaux-Arts.
His poetic renderings of single peasant female figures in a landscape, posed against the setting sun was very popular, especially in the United States.
He was one of the best known painters of his period in his native France as well as England and the United States.