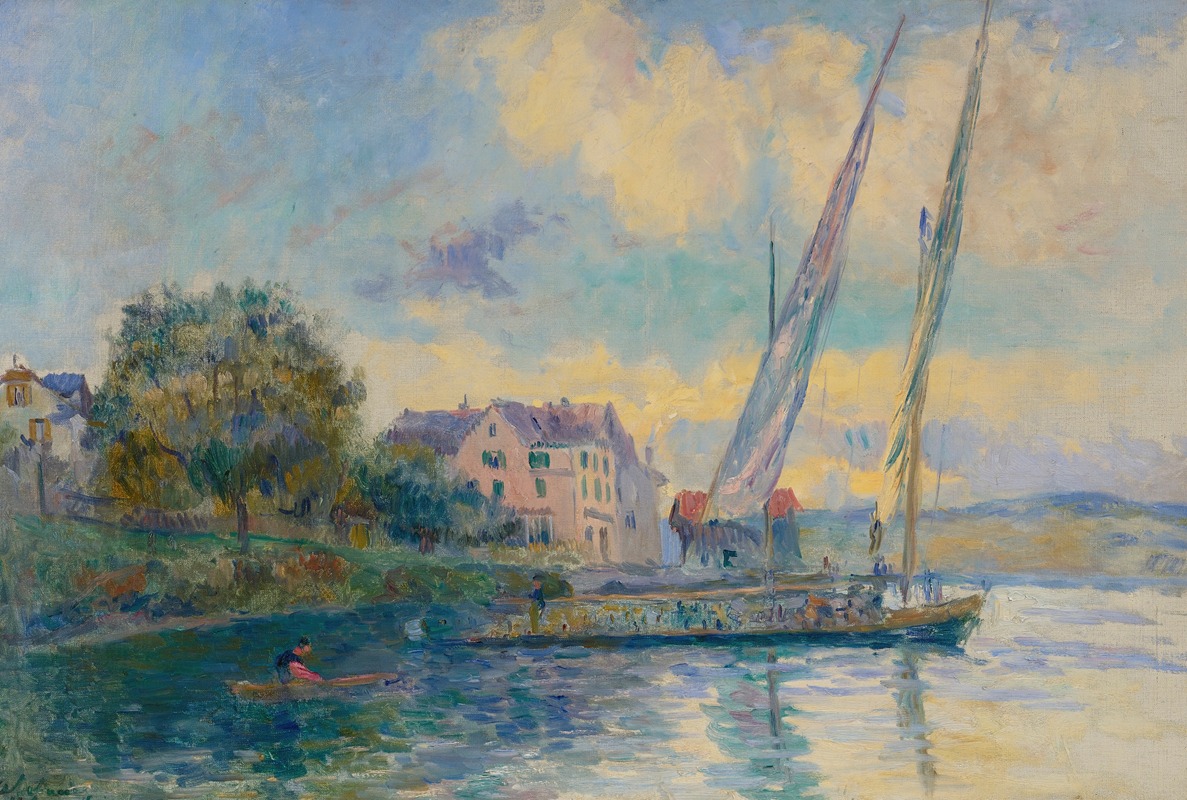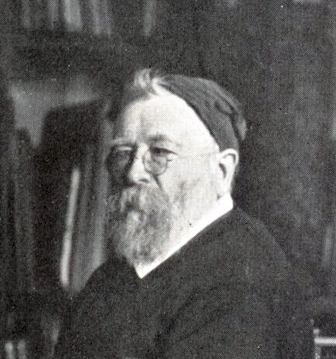 Albert Lebourg, birth name Albert-Marie Lebourg, also called Albert-Charles Lebourg and Charles Albert Lebourg, was a French Impressionist and Post-Impressionist landscape painter of the Rouen School (l'École de Rouen). Member of the Société des Artistes Français, he actively worked in a luminous Impressionist style, creating more than 2,000 landscapes during his lifetime.
Initially studying at Évreux Lycée, Albert Lebourg, with interests in architecture, entered the École des Beaux-Arts of Rouen at a very young age. He studied art with Gustave Morin at l'Academie de peinture et de dessins, Rouen. Afterward, the artist was briefly a student of Jean-Paul Laurens. In 1876, Lebourg exhibited his works for the first time together with Claude Monet, Alfred Sisley, Pierre-Auguste Renoir, and other artists on the Boulevard Montmartre. Lebourg was referred to be appointed as a drawing professor at the Société des Beaux-Arts in Algiers after being noticed in Rouen by the art collector Laurent Laperlier. There he met Jean Seignemartin, who he inspired to bring more clarity and light into his paintings. In 1873 Lebourg married and remained in Algiers until the summer of 1877 when he resigned from his teaching position and returned to Paris with numerous paintings of the casbah, mosques and the Admiralty.
He suffered a stroke in September 1920 that paralyzed the left side of his body. He nevertheless remarried in February 1921. A Catalogue Raisonné was organized that year that included 2,137 works and was released in 1923, which garnered united praise by the press.
He was named Chevalier of the Legion of Honour on 27 June 1903, and breveted Officer of the Legion of Honour 22 April 1924
Albert Lebourg died in Rouen on 7 January 1928.