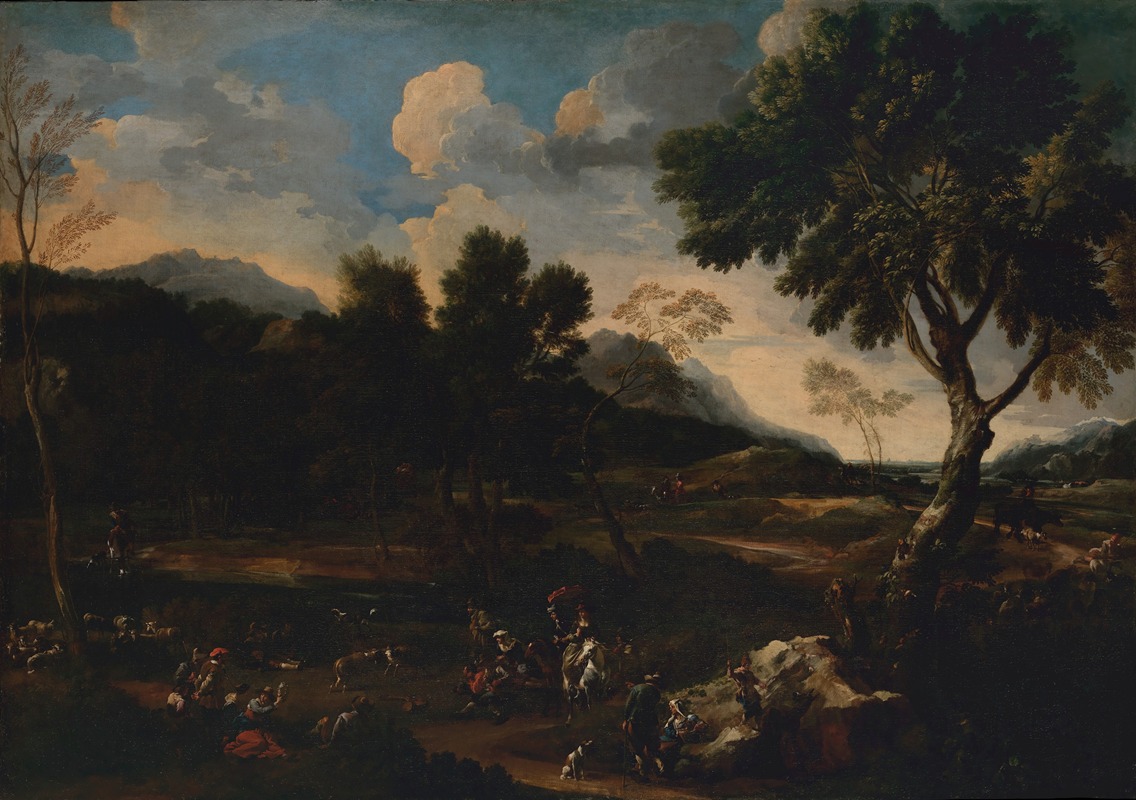 About the Artist
Jan Miel was a Flemish painter and engraver who was active in Italy. He initially formed part of the circle of Dutch and Flemish genre painters in Rome who are referred to as the 'Bamboccianti' and were known for their scenes depicting the lower classes in Rome. He later developed away from the Bamboccianti style and painted history subjects in a classicising style.
He collaborated with many artists in Rome and worked in the latter part of his career in Turin as the court painter of Charles Emanuel II, the Duke of Savoy.
Jan Miel was probably born in Beveren-Waas, but Antwerp and 's-Hertogenbosch have also been suggested as possible birthplaces. There is no information on his training but it is assumed that it took place in Antwerp. The seventeenth century Italian biographer Giovanni Battista Passeri refers to a training by Anthony van Dyck in Flanders but there is no independent evidence for this statement.
Miel's stay in Rome in the period from 1636 to 1658 is documented, but it is possible that he was already there from 1633. In Rome he became a member of the Bentvueghels, an association of mainly Dutch and Flemish artists working in Rome. It was customary for the Bentvueghels to adopt an appealing nickname, the so-called 'bent name'. For Miel two different bent names are documented: Bieco (which means squint in Italian) and Honingh-Bie (which means honey bee and is derived from the surname 'Miele' by which he was known in Italy and which means 'honey' in Italian).
In Rome he also became linked to the circle of genre painters whose work was influenced by the Dutch genre painter Pieter van Laer and were referred to as 'Bamboccianti'. The Bamboccianti were mainly Dutch and Flemish artists working in Rome who mostly produced small cabinet paintings or prints of the everyday life of the lower classes in Rome and the surrounding countryside. Jan Miel was a vital force in the development of this new tradition in Rome.
Miel became in 1648 the first northern artist to be admitted to the Accademia di San Luca, a prestigious association of leading artists in Rome. A stay of Miel in Northern Italy of around 1654 is documented. From 1658 until his death he resided in Turin, where he was appointed court painter of Charles Emanuel II, the Duke of Savoy.