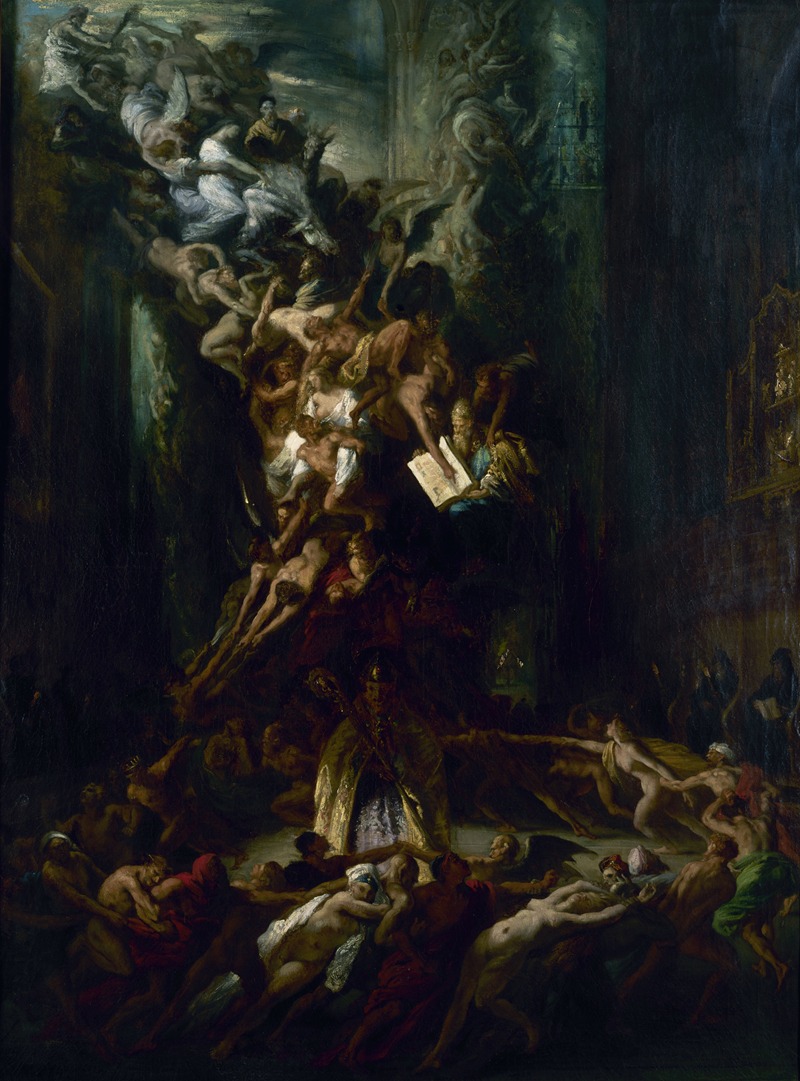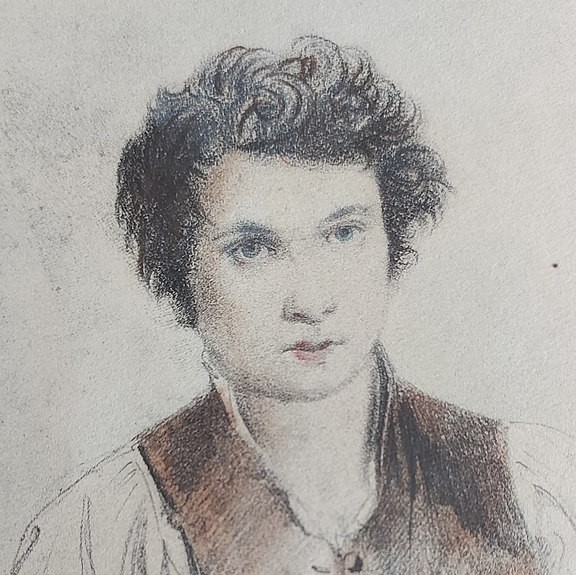 About the Artist
Louis Candide Boulanger was a French Romantic painter, pastellist, lithographer and a poet, known for his religious and allegorical subjects, portraits, genre scenes.
Boulanger was born in Piedmont where his father, François-Louis Boulanger, Lieutenant coronel of the Napoleon Army met his mother, Marie-Magdeleine-Gertrude Archibbuggi.
In 1821 he joined the École des Beaux-Arts where he received classical training in the style of Jacques-Louis David from Guillaume Guillon Lethière and befriended Achille Devéria . He decided to become a painter "under the influence of the chiefs of the romantic school".
In 1824 he was amongst the finalists of the Prix ​​de Rome and met his life-long friend writer Victor Hugo .
In 1827 Boulanger and his family moved to a rented flat at 11 Rue Notre-Dame-des-Champs.
In 1840 he was awarded the Legion of Honor.
In 1956 he married 27-year-old Adélaïde Catherine Amélie Lemonnier-Delafosse (1829-after 1900) and the couple had two sons.
In 1860 he was appointed director of the École Impériale des Beaux-Arts de Dijon , now the École nationale supérieure d'art de Dijon. He died here in 1867 and is buried in Paris .
On his death, Victor Hugo wrote to Madame Boulanger: " I owe Louis Boulanger my best memories. His youth and mine were intertwined. Even as a teenager myself I noticed how talented he was. "