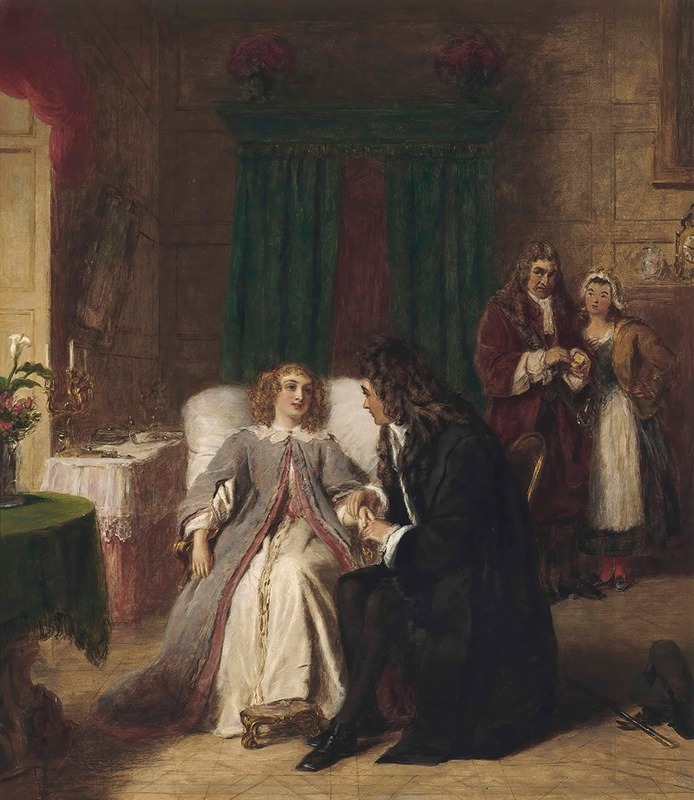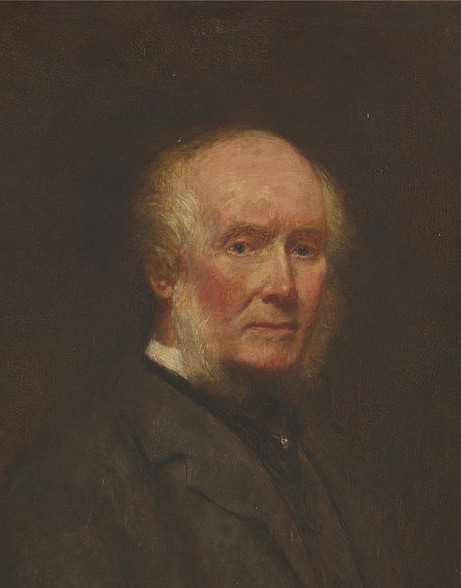 William Powell Frith was an English painter specialising in genre subjects and panoramic narrative works of life in the Victorian era. He was elected to the Royal Academy in 1853, presenting The Sleeping Model as his Diploma work. He has been described as the "greatest British painter of the social scene since Hogarth".
William Powell Frith was born in Aldfield, near Ripon in North Yorkshire on 9 January 1819. Frith was encouraged to take up art by his father, a hotelier in Harrogate. Frith was great uncle and an advisor to the English school portrait painter Henry Keyworth Raine.
He moved to London in 1835 where he began his formal art studies at Sass's Academy in Charlotte Street, before attending the Royal Academy Schools. Frith started his career as a portrait painter and first exhibited at the British Institution in 1838. In the 1840s he often based works on the literary output of writers such as Charles Dickens, whose portrait he painted, and Laurence Sterne.
He was a member of The Clique, which also included Richard Dadd. The principal influence on his work was the hugely popular domestic subjects painted by Sir David Wilkie. Wilkie's famous painting The Chelsea Pensioners was a spur to the creation of Frith's own most famous compositions. Following the precedent of Wilkie, but also imitating the work of his friend Dickens, Frith created complex multi-figure compositions depicting the full range of the Victorian class system, meeting and interacting in public places.