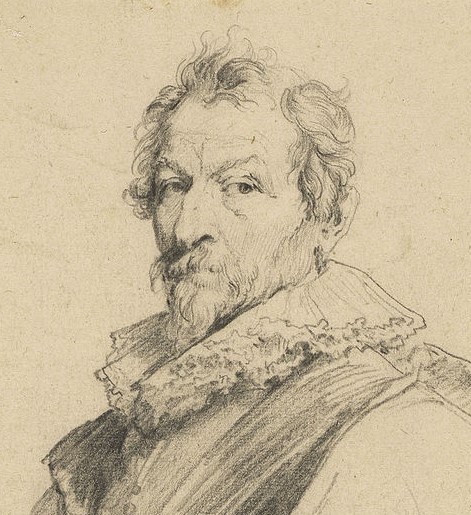 About the Artist
Hendrick van Balen or Hendrick van Balen I was a Flemish Baroque painter and stained glass designer. Hendrick van Balen specialised in small cabinet pictures often painted on a copper support. His favourite themes were mythological and allegorical scenes and, to a lesser extent, religious subjects. The artist played an important role in the renewal of Flemish painting in the early 17th century and was one of the teachers of Anthony van Dyck.
Hendrick van Balen was born in Antwerp. The date of his birth is not known but was likely 1573 as the birth records of the St George Church of Antwerp for that year are missing. His parents were the merchant Willem van Balen and Machteld van Alten. His family was well-off and thus able to let Hendrick have a good training which included the study of a number of languages.
Van Balen was a pupil of Adam van Noort and possibly also of Maerten de Vos. He became a member of the Antwerp Guild of Saint Luke in 1592–1593 at the age of 17. In 1608–1609 he was the second dean of the Guild and in 1609–1610 he was the first dean.
From about 1595 to 1602 he studied art while traveling in Italy. Although there is no record of his Italian journey, on his return to Antwerp, he became a member of the Guild of Romanists. It was a condition of membership that the member had visited Rome. In the year 1613 the Guild chose him as its dean.
In 1605 Hendrick van Balen married Margriet Briers (or 'de Brier') in Antwerp. The couple had 11 children and three of their sons became painters: Jan van Balen, Gaspard van Balen and Hendrick van Balen the Younger. His daughter Maria married the painter Theodoor van Thulden. In 1613 he accompanied Rubens and Jan on a diplomatic mission to the Dutch Republic. Here they met Hendrick Goltzius and other Haarlem artists.
Van Balen led for over 30 years a successful workshop and had many pupils. He was the teacher of his son Jan van Balen as well as of leading Flemish painters Anthony van Dyck and Frans Snyders. He was a contemporary of some of the best-known Flemish artists, such as Rubens and Jan Brueghel the Elder.