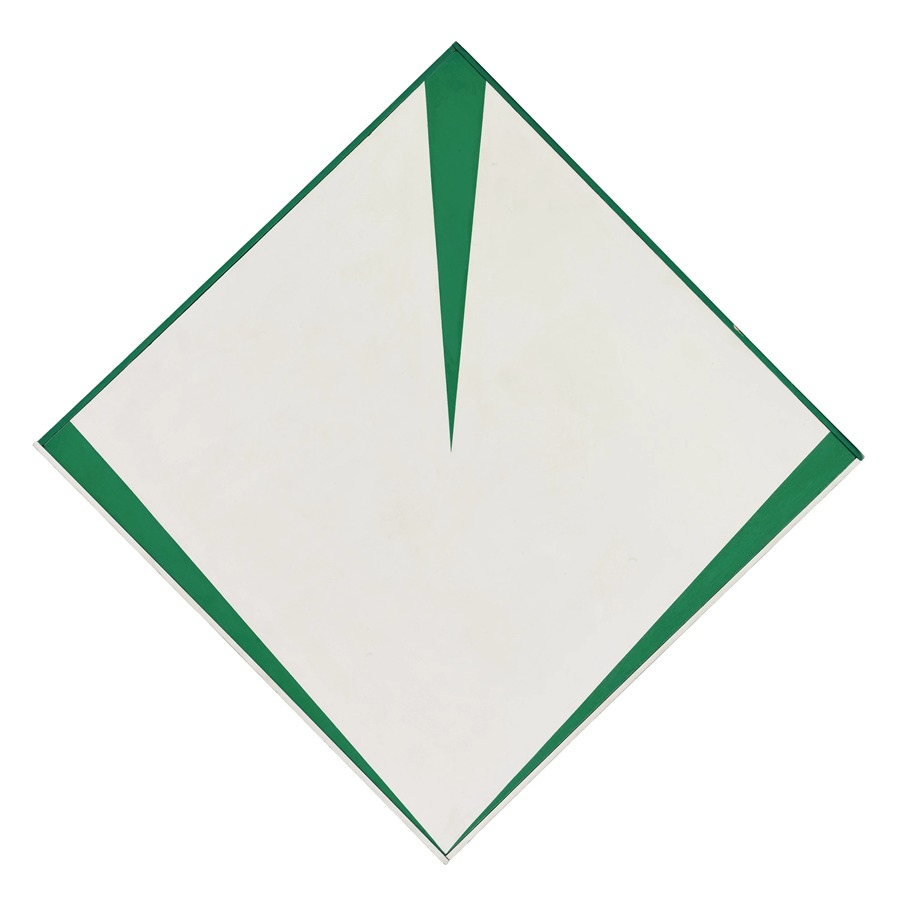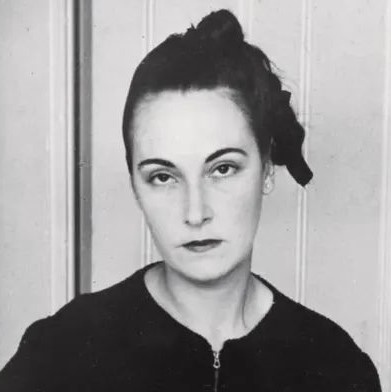 Carmen Herrera was a Cuban-born American abstract, minimalist visual artist and painter. She was born in Havana and lived in New York City from the mid-1950s. Herrera's abstract works brought her international recognition late in life.
Herrera was born on May 31, 1915 in Havana, Cuba. She was one of seven siblings. Her parents, Antonio Herrera y López de la Torre (1874–1917) and Carmela Nieto de Herrera (1875–1963), were part of Havana's intellectual circle. Antonio had served as a captain in the Cuban army during the war for independence from Spain (1895–98). After the war, he became executive editor of Cuba's first post-independence newspaper, El Mundo, founded in 1901. Carmela was a pioneering journalist and respected author, philanthropist, and feminist. Herrera began taking private art lessons from professor Federico Edelmann y Pinto when she was eight years old. Herrera attributed these lessons to her facility for discipline and for providing her with the fundamentals of academic drawing. She furthered her training in 1929, at the age of 14, when she attended the Marymount School in Paris. In 1938, Herrera continued her education at the Universidad de la Habana to study architecture, where she stayed for only one academic year because in the time she wanted to pursue her architectural career there was as she related ..."always revolutions going on, and fighting in the street. The university was closed most of the time, so it affected my studies." This year had a strong impact on Herrera and she is quoted as having said, "There, an extraordinary world opened up to me that never closed: the world of straight lines, which has interested me until this very day."
In 1939, Herrera married English teacher Jesse Loewenthal (1902–2000), whom she had met in 1937 when he was visiting Cuba from New York. She moved to New York to be with him and they lived in his apartment on East Nineteenth Street. From 1943 to 1947, she studied at the Art Students League in New York City, where she had received a scholarship. Here, she studied painting with Jon Corbino (1905–1964). She left the Art Students League in 1943 when she felt that she had learned all that she could from Corbino. She then began taking printmaking classes at the Brooklyn Museum, but left there after a year. In New York, Herrera struggled to be included in museum exhibitions, and felt that Havana would have provided her with more opportunities than she was offered in the United States.
In 1948, Herrera and Loewenthal moved to Paris, where they stayed for nearly five years. At the time, the city was a meeting place for various artistic styles and movements, including influences from the Bauhaus and Russian Suprematism. Herrera encountered various international artists such as Theo van Doesburg in Paris at the Salon des Réalités Nouvelles. During these Paris years she also become associated with the French intellectuals and philosophers Simone de Beauvoir and Jean-Paul Sartre.
Herrera began to refine her hard edge, non-objective style during this time period, although, as Whitney Curator Dana Miller comments, her work still contained "a lot of vibrancy and life," as well as an "almost spiritual quality." Her style at the time has been retrospectively compared to the work of Ellsworth Kelly, who was also working in Paris during these years, but who received far more publicity.
In 1950, Herrera made a return trip to Cuba where she painted a series of highly gestural abstract paintings. The works produced on this trip were reflective of contemporary developments in abstraction and have a style and color palette that is not seen again in Herrera's works. She exhibited these works in a solo show in December 1950 in Havana at the Lyceum, but the audience was not receptive.
After her return to Paris, financial difficulties and her husband's inability to secure a job forced the couple to move back to New York in 1953. At the time of her return to New York, Herrera and others continued to develop a rational style. At this time she began to experiment with "the physical structure of the painting...paintings becoming an object." In this period, she also grew close to other postwar abstractionists, including Leon Polk Smith, Mark Rothko, and Barnett Newman.
Herrera continued to face rejection from the art world during her time in New York, largely due to her gender. Herrera herself commented that "the fact that you were a woman was against you." When attempting to enter her art for an exhibition at the Rose Fried gallery, the female curator, Rose Fried, told her she could not include the work because Herrera was a woman.
Herrera continued creating without recognition until her late-life discovery, beginning in the early 2000s.
The key to understanding Herrera's style is remembering that, before she left Cuba, she was trained as an architect. According to Herrera, her optical and minimalist approach to form illustrated her "quest … for the simplest of pictorial resolutions."
"This foundation can be seen in her urge to use measurements and tools to create orderly art in a chaotic world. In an article for the New York Times critic Ted Loos succinctly captured the essence of Carmen Herrera's work, as characterized by "signature bold simplicity: sharply delineated blocks of color often energized by a strong diagonal line." In her own words, Herrera thought about "the line, the paper, about a lot of tiny things that get bigger and bigger… and then a picture comes up." She was also a self-professed believer in the adage that "less is more" and painted with her brain rather than her heart. This drove her to consider not only whether she liked a color, but also what it did to the other colors involved and whether she could reduce an aspect of her work to improve it.
Herrera's creative process was relatively straightforward and orderly, as one might expect given her professional training. Step one, she sketched with a pencil and graph paper while sitting beside a long bank of windows looking out over E 19th St. This process began by 9:30 every morning. Step 2, she "transfers the idea to a small piece of vellum, and, using acrylic paint marker, does the sketch in color." Then came a larger iteration of the work to make sure her initial concept still translated. If it met her approval, she proceeded to have her assistant, Manuel Belduma, map out the lines with tape on canvas under her exacting gaze. Then the painting process could begin. Typically, she would put on the first coat and Belduma applied subsequent layers. Once completed, the art was placed around the studio for her consideration, and even then she would sometimes scrap it and go back to the drawing board in pursuit of simplicity. In addition to providing a capable set of hands, Belduma was also responsible for gathering materials and helping her with day-to-day studio operations. He was an often-overlooked contributing factor to Herrera's artistic process.