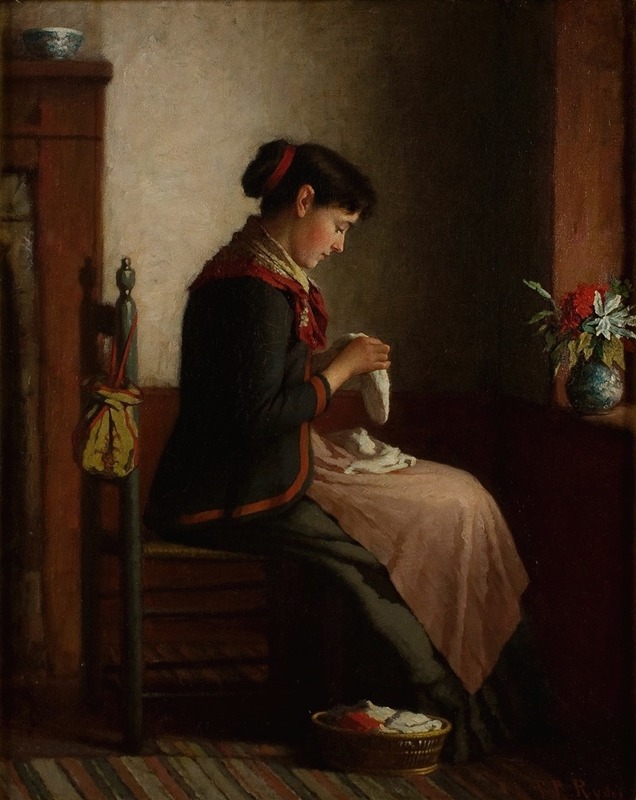 A genre and portrait painter, Platt Ryder was a long-time active and respected member of the New York art community where he was a member of the National Academy of Design and founder of the Brooklyn Academy of Design. He earned his reputation through genre painting and was one of a group of artists who regularly depicted African-American figures in his genre pieces.
In his treatment of them, he struck a middle ground between stirring pity for their plight and treating them heroically. He neither romanticized nor victimized but acknowledged the contributions they made through their labor.
Platt Ryder was born in Brooklyn to parents who ran a shoe store. When he was a child, his parents moved to New Orleans, and he took his first art lessons there. In 1854, he went to Europe and studied painting for three years before returning to the United States.
He also attended classes at Brooklyn's Graham Art School and later served on the Board of the Brooklyn Art Association and was one of the founders of the Brooklyn Academy of Design in 1866.
He established a studio in Brooklyn and exhibited at the National Academy of Design where in 1868, he was elected an Associate Member. In 1869, he returned to Europe, studying for a year in Paris with Leon Bonnat and traveling through Holland, Belgium, and England.
In 1871, he returned to the United States and set-up a studio in New York City and for the next twenty years worked as a genre and portrait painter. Reportedly he had more portrait commissions than he could fill, meaning that he was highly successful to the end of his life.
Suffering from Bright's Disease, he died in Saratoga, New York in 1896 while on his way to paint in the Adirondacks. He was seventy-five years old.