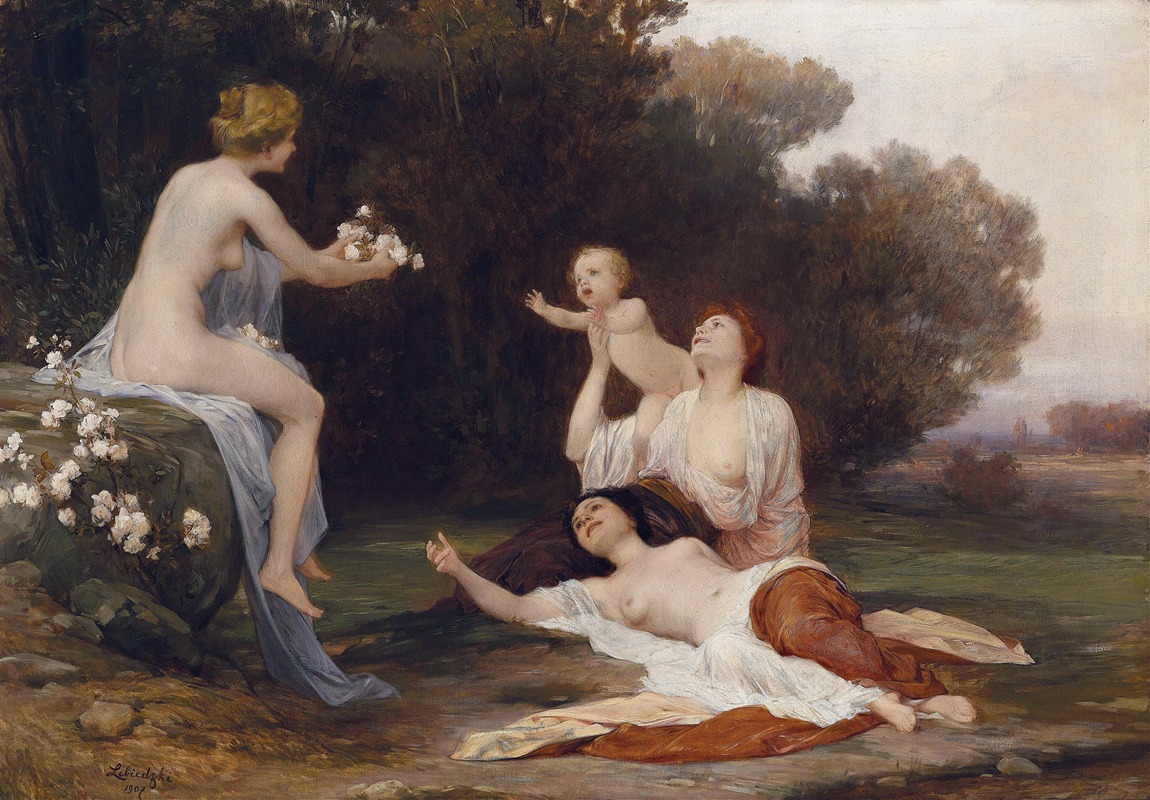 About the Artist
Eduard Lebiedzki (also Lebietzki) was an Austrian painter. He created the frescoes in the Athens University and in the building of the Vienna Parliament.
Eduard Lebiedzki studied painting at the Academy in Vienna under Christian Griepenkerl from 1876 to 1883 and then visited Florence , Rome, Paris and Athens. In addition to the monumental frescoes, he also created some oil paintings, genre paintings such as Idylle, Samson and Delilah, Sakuntala and portraits of Friedrich Ludwig Arnsburg (in the gallery of the Burgtheater) and Heinrich Freiherr von Ferstel, among others
From 1888 he created frescoes in the building of the University of Athens based on cartons by Carl Rahl (1812–1865).
In the years 1898 to 1902 he created the mosaic frieze for the parliament building in Vienna. In the years 1907 to 1911 he created frescoes in the portico of the parliament building.
More Artwork by Eduard Lebiedzki
More Artwork by Eduard Lebiedzki