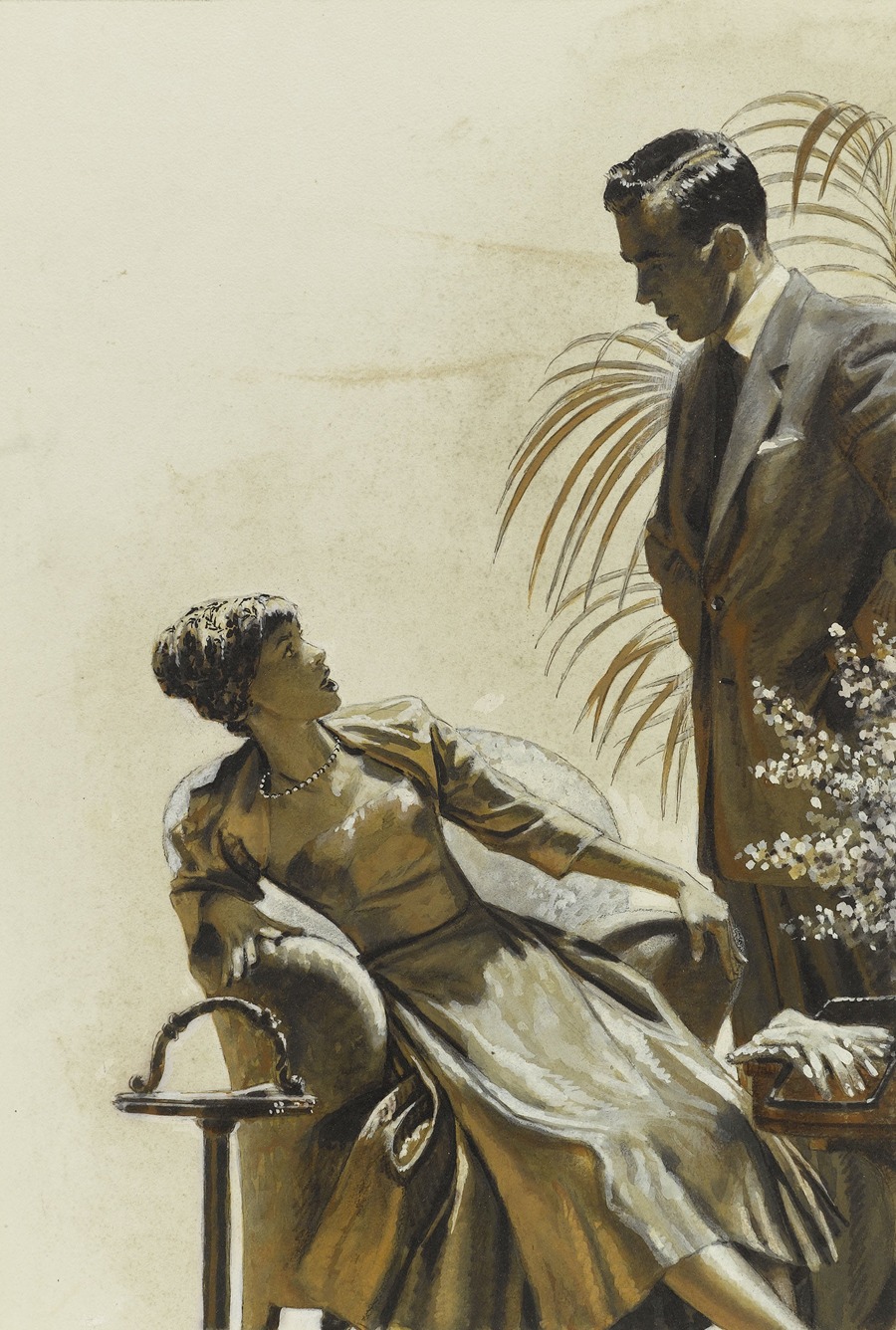 Edwin Georgi is an illustrator best known for his depictions of women.
He was studying civil engineering at Princeton when World War I broke out. After serving as a pilot in the U. S. Air Force during the war, Georgi accepted his first job doing paste-ups in an advertising agencys art department and began his practical training as an artist.
His early illustrations were for advertisers. Over the years, he did a number of notable series for such clients as Hartford Fire Insurance, Crane Paper Co., Hockanum Woolens, and Yardley & Co.
Georgis ability to depict beautiful women and sumptuous settings also brought him story manuscripts: he was soon illustrating for most of the national magazines including Goldenbook Magazine, Fortune, Redbook, Woman's Home Companion, Cosmo, True, Esquire, Ladies' Home Journal,Saturday Evening Post, American Girl, Liberty.