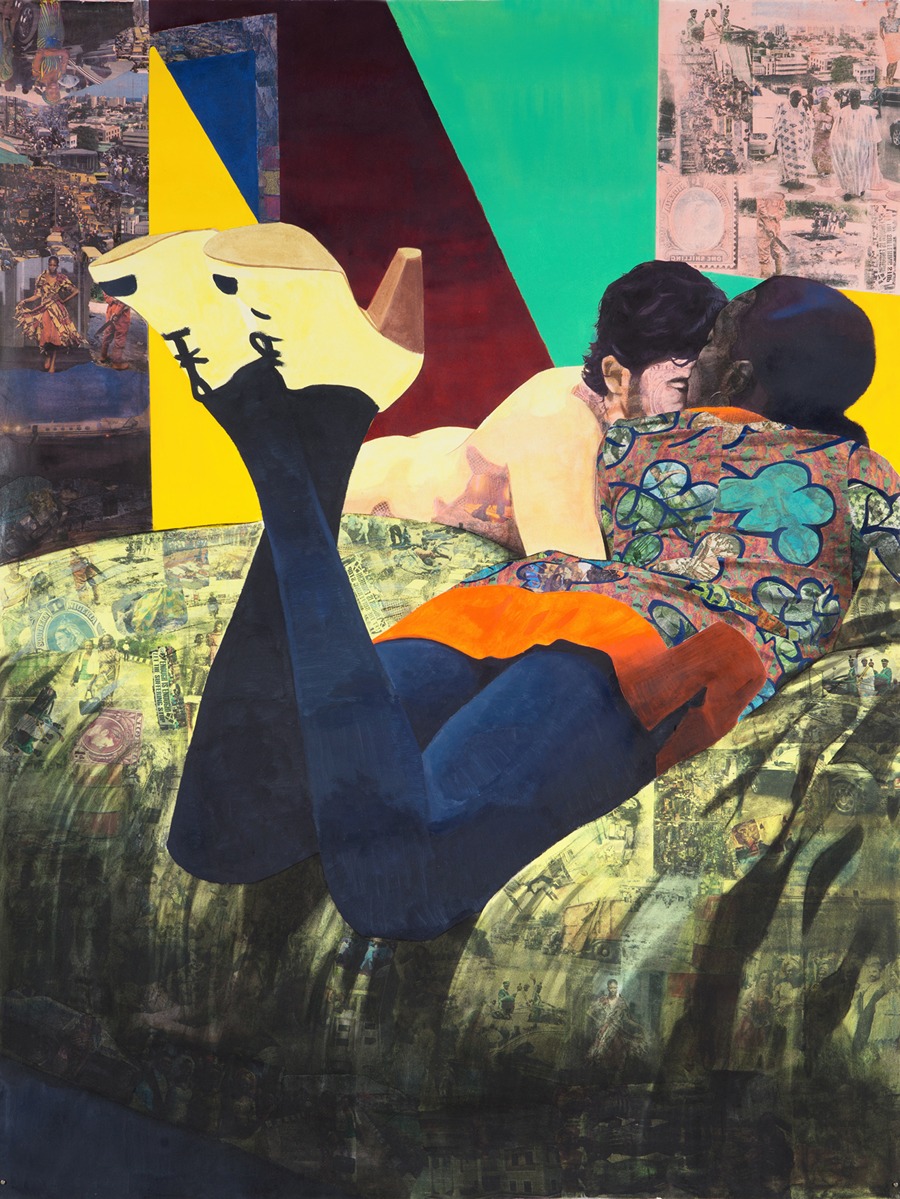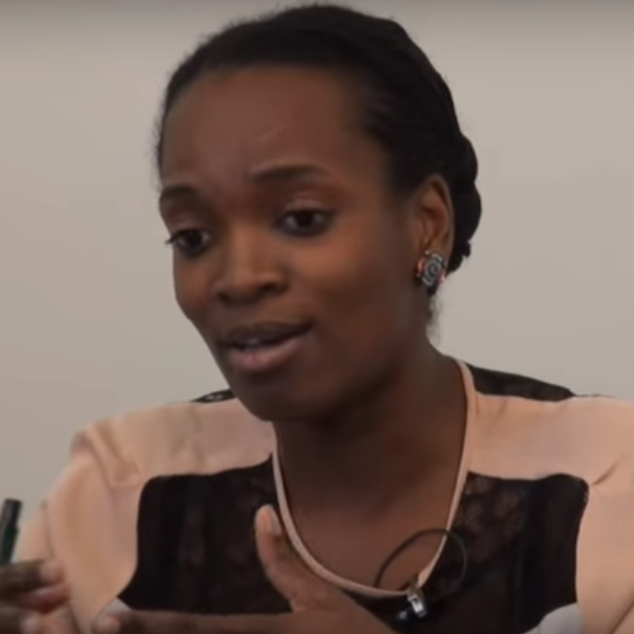 Njideka Akunyili Crosby is a Nigerian-born visual artist working in Los Angeles, California. Through her art Akunyili Crosby "negotiates the cultural terrain between her adopted home in America and her native Nigeria, creating collage and photo transfer-based paintings that expose the challenges of occupying these two worlds". In 2017, Akunyili Crosby was awarded the prestigious Genius Grant from the John D. and Catherine T. MacArthur Foundation.
Njideka Akunyili was born in 1983 and raised in Enugu, Nigeria. She is of Igbo descent. One of six siblings, Akunyili Crosby's father, Chike Akunyili, was a surgeon and her mother, Dora Akunyili, was a professor of pharmacology at the University of Nigeria, and the former director of the National Agency for Food and Drug Administration. Njideka moved to Lagos when she was ten years old to attend the secondary school Queen's College (QC) Yaba, Lagos. Her mother won the U.S. green card lottery for the family enabling Akunyili Crosby and her siblings to study abroad.
In 1999, at the age of 16, she left home with her sister, Ijeoma, and moved to the United States. She spent a gap year studying for her SAT's and taking American history classes before returning to Nigeria to serve a year of National Service. After she completed her service, she returned to the United States to study in Philadelphia. She took her first oil painting class at the Community College of Philadelphia where her teacher Jeff Reed encouraged her to apply to Swarthmore College. She graduated Swarthmore College in 2004, where she studied art and biology as a Mellon Mays Undergraduate Fellow. She was at first getting pre-medical requirements to pursue a career in medicine before deciding to pursue art. She didn't pursue art until her senior year at Swarthmore after realizing she enjoyed her art classes more than her Organic Chemistry and Advanced Biology classes. She felt the urgency to tell her experience as a Nigerian in the diaspora through her art.
After graduating from Swarthmore in 2004, she studied at the Pennsylvania Academy of the Fine Arts. This is where she earned a post-baccalaureate certificate in 2006. She later attended the Yale University School of Art, where she earned a Master of Fine Arts degree.
She is married to Justin Crosby, who is also an artist. Their son, Jideora, was born in 2016. She has formed friendships and traded work with other artists such as Wangechi Mutu and Kehinde Wiley.