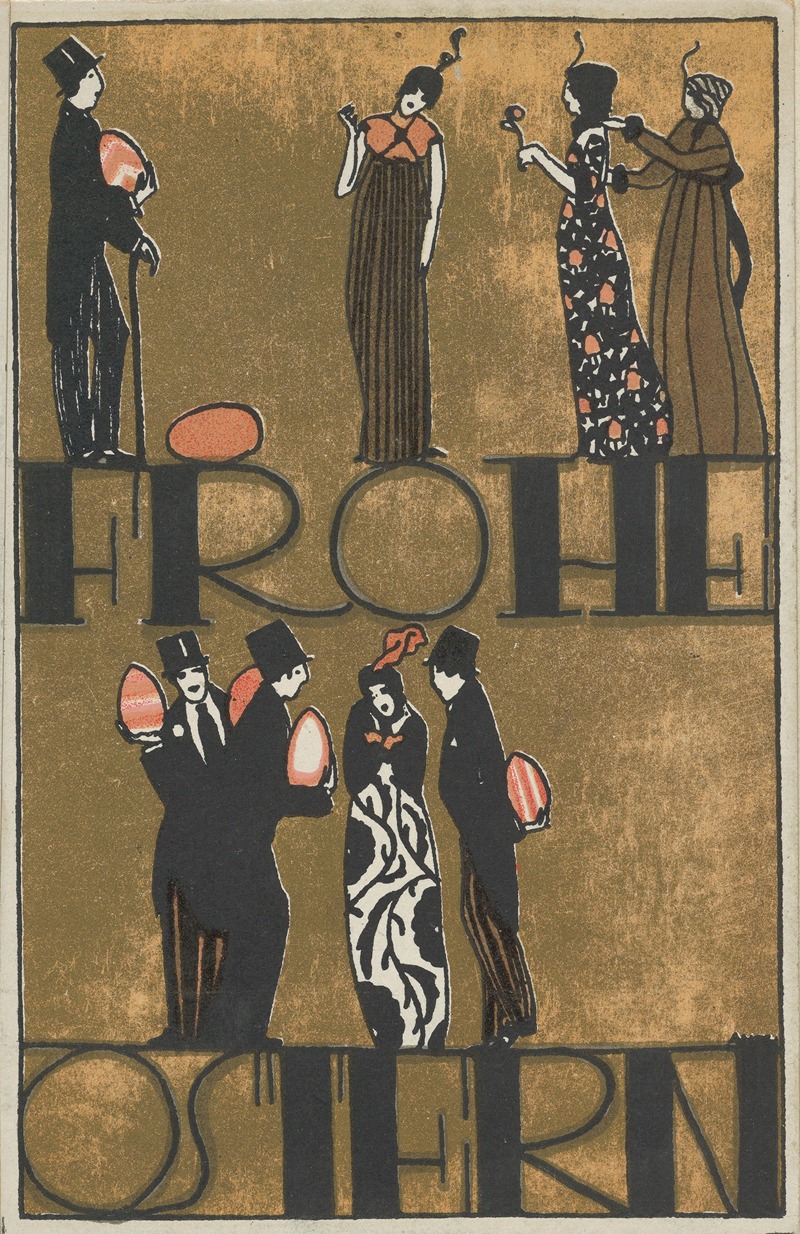 Arnold Nechansky was an Austrian art nouveau artist.
Nechansky studied from 1909 to 1913 at the Vienna School of Applied Arts under Oskar Strnad, Adolf Boehm and Josef Hoffmann.
In 1914 he designed the Austrian pavilion at the Cologne Werkbund exhibition. In 1919 he was appointed to the Berlin-Charlottenburg School of Applied Arts and Crafts, where he headed the class for metal and leather processing as well as the preparatory class for general design.
Nechansky married the Viennese painter Marianne von Winter (1902–1985) in 1923 and returned to Austria in 1934.
Nechansky designed ceramics for the company J. & L. Lobmeyr as well as silver, furniture, fabrics and porcelain for the Wiener Werkstätte.
Some of his models were also made by the Berlin porcelain factory.