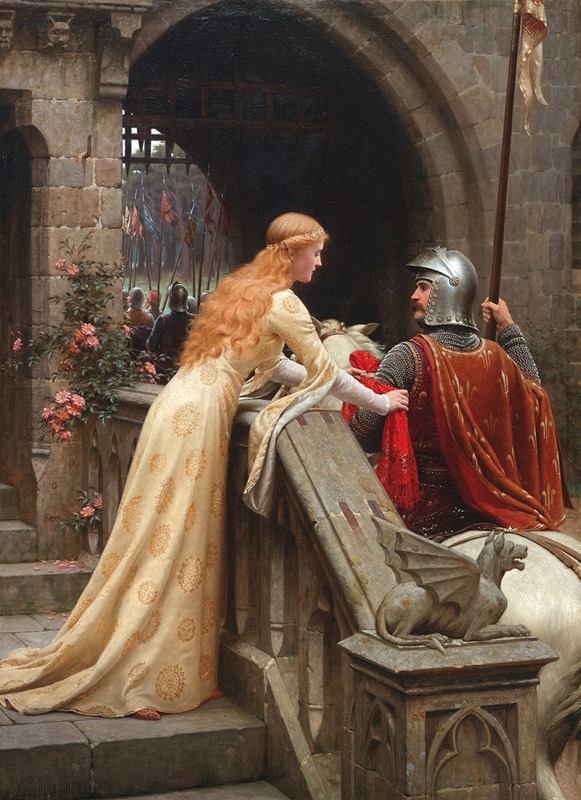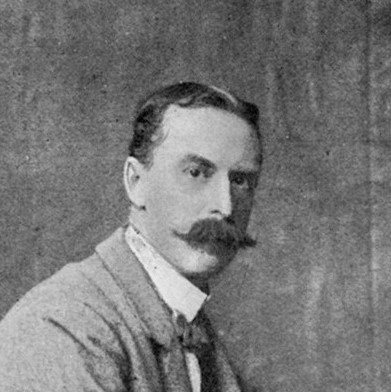 Edmund Blair Leighton ROI was a painter of historical genre scenes, specialising in Regency and medieval subjects.
Leighton was the son of the artist Charles Blair Leighton (1823–1855) and Caroline Leighton (née Boosey). He was educated at University College School, leaving at 15 to work for a tea merchant. Wishing to study art, he went to evening classes in South Kensington and then to Heatherley's School in Newman Street, London. Aged 21, he entered the Royal Academy Schools. Among his first commissions were monochrome illustrations for Cassell's Magazine and its Book of British Ballads. His first painting to be exhibited at the Royal Academy was A Flaw in the Title in 1874; it sold for £200. He soon gave up "black and white" illustrations, working for the rest of his career in oil on canvas. He married Katherine Nash in 1885; they had a son, the painter E. J. Blair Leighton, and a daughter. He exhibited annually at the Royal Academy until 1920.
Leighton was a fastidious craftsman, producing highly finished, decorative historical paintings. These were romanticised scenes, often of chivalry and women in medieval dress with a popular appeal. It would appear that he left no diaries, and though he exhibited at the Royal Academy for over forty years, he was never an Academician or an Associate.