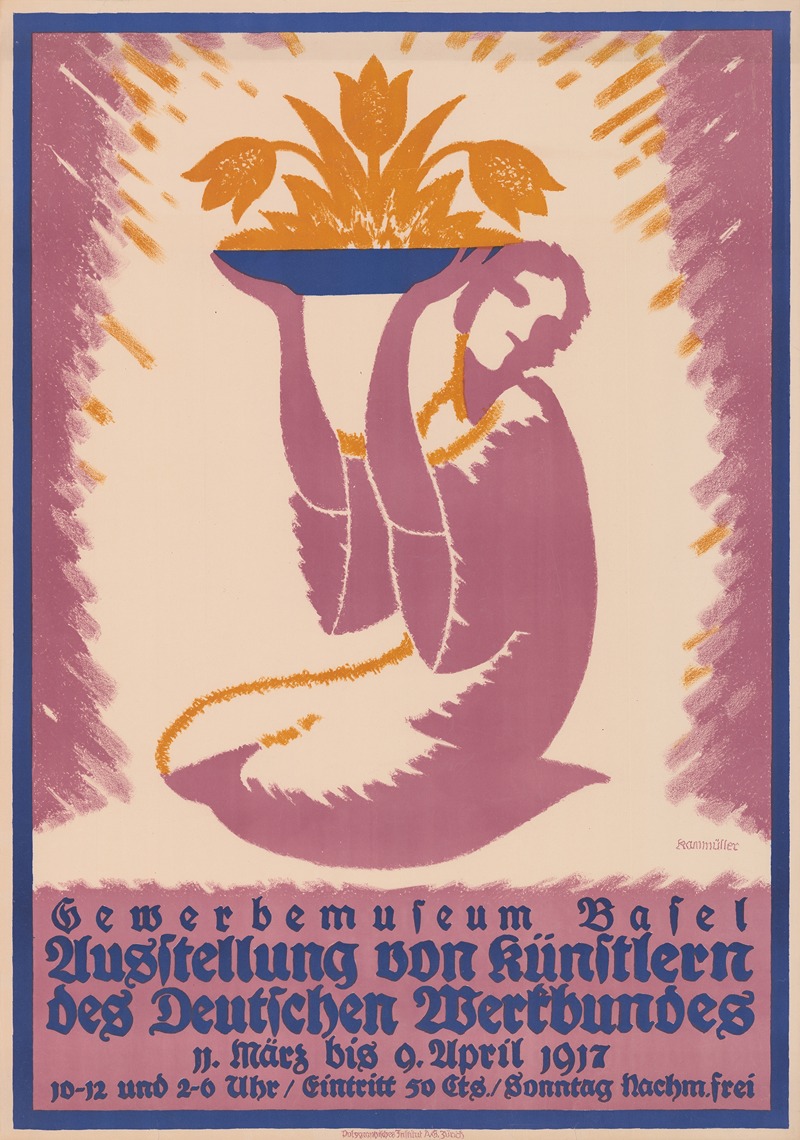 About the Artist
Paul Kammüller was a German painter, illustrator, lithographer and publisher. He also painted numerous posters in the first half of the 20th century for a wide variety of clients .
Paul Kammüller was born as the son of Hermann Kammüller. He attended the trade school in Basel and then studied from 1905 to 1908 at the Academy of Fine Arts in Munich under Franz von Stuck. From there he continued his education at the Académie Julian in Paris, and stayed in Italy from 1909 to 1911 in Florence.
In 1915 Kammüller was appointed teacher of graphics at the Basler Gewerbeschule in Switzerland where he taught until 1942.
In 1919 Kammüllerer married Elisabeth Lüscher. She was the sister of Jean Jacques Lüscher