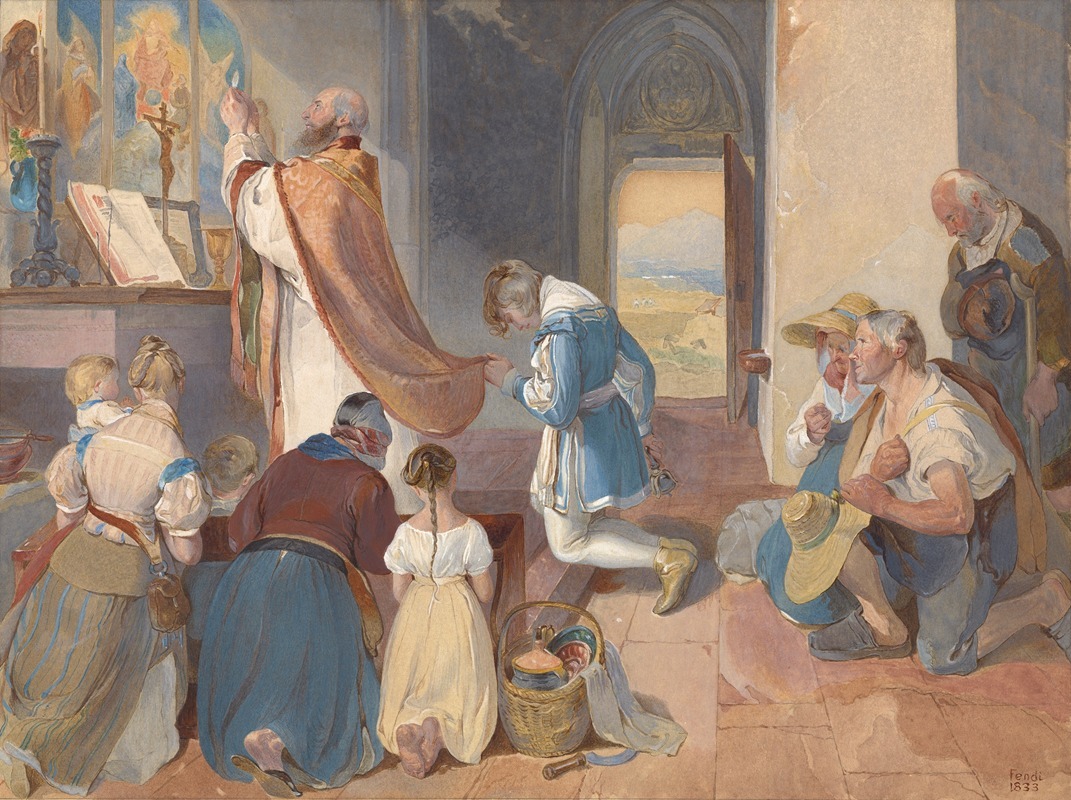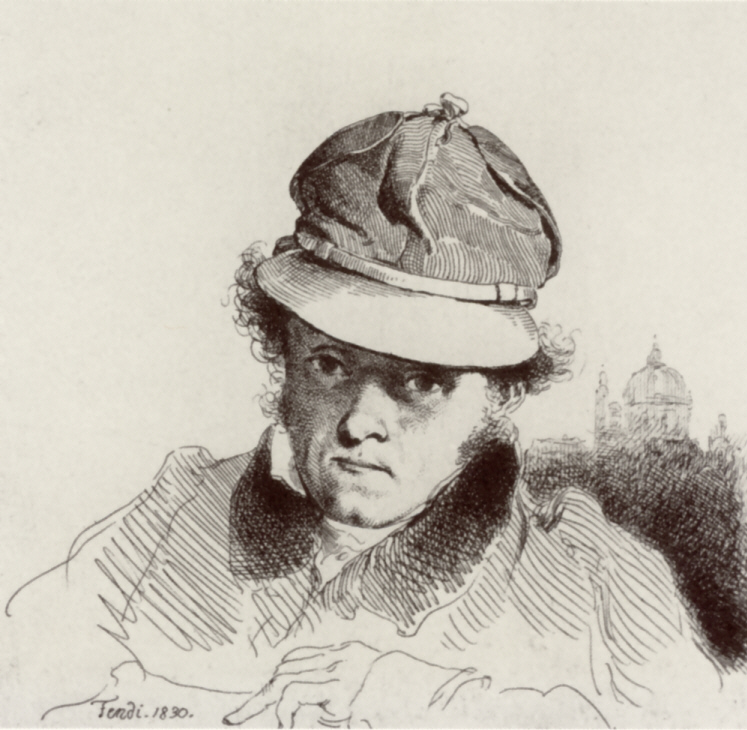 About the Artist
Peter Fendi was an Austrian court painter, portrait and genre painter, engraver, and lithographer. He was one of the leading artists of the Biedermeier period.
Peter Fendi was born in Vienna on 4 September 1796 to Joseph and Elizabeth Fendi. His father was a schoolmaster.
Fendi demonstrated a talent for drawing from childhood. He was admitted to the St. Anna's Academy of Fine Art in 1810 at the age of thirteen, where he studied for three years under Johann Martin Fischer, Hubert Maurer and Johann Baptist von Lampi the Elder.
Fendi received a gold medal in 1821 for his oil painting Vilenica, and was elected a member of the Academy of Fine Arts Vienna in 1836.
Fendi painted in oil and watercolours, as well as working with printing, etching, lithography and wood carving. Multicolored prints by Fendi are considered pioneering achievements in the field of lithography. Fendi is remembered for his genre scenes, influenced by Dutch painters such as Adriaen Brouwer, Adriaen van Ostade and Rembrandt.
Fendi engraved a series five of Austrian banknotes that were issued in 1841.