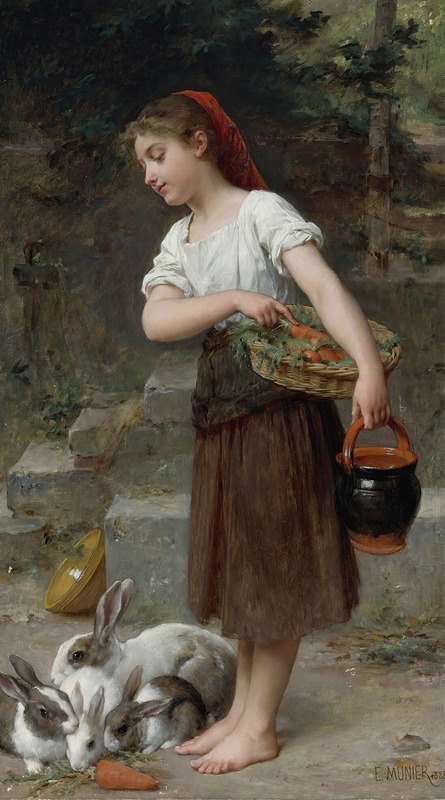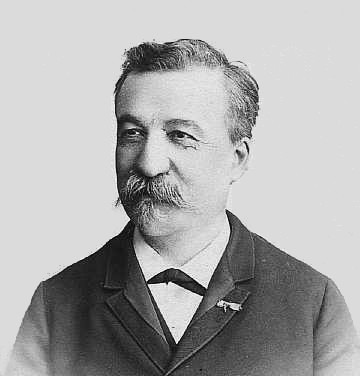 Émile Munier was a French academic artist and student of William-Adolphe Bouguereau.
Émile Munier was born in Paris on 2 June 1840 and lived with his family at 66 rue des Fossés, St. Marcel. His father, Pierre François Munier, was an artist upholsterer at the Manufacture Nationale des Gobelins and his mother, Marie Louise Carpentier, was a polisher in a cashmere cloth mill. Émile and his two brothers, François and Florimond, were talented artists and each spent some time at the Gobelins.
During the 1860s, Munier received three medals at the Beaux-Arts and in 1869 he exhibited at the Paris Salon. He became a great supporter of the Academic ideals and a follower of Bouguereau, whose subject matter would be an important inspiration to the young Munier. Bouguereau's quality of work and composition are reflected in Munier's artworks. The pair became close friends and Munier frequently visited Bougereau's studio; the latter used the nicknames "La sagesse" or "Le sage Munier" when referring to Munier. The glass designer Émile Gallé was another artist Munier was known to work with from around 1869.
In 1885 he painted, and exhibited at the Paris Salon, Trois Amis (Three Friends). This painting, representing a chubby girl playing on her bed with a kitten and a dog, was an extremely successful work, being reproduced in many forms and used for publicity posters by Pears soap. With this work, Emile asserted himself as one of 'the' painters of young children and their pets; it was eventually acquired by an American collector.