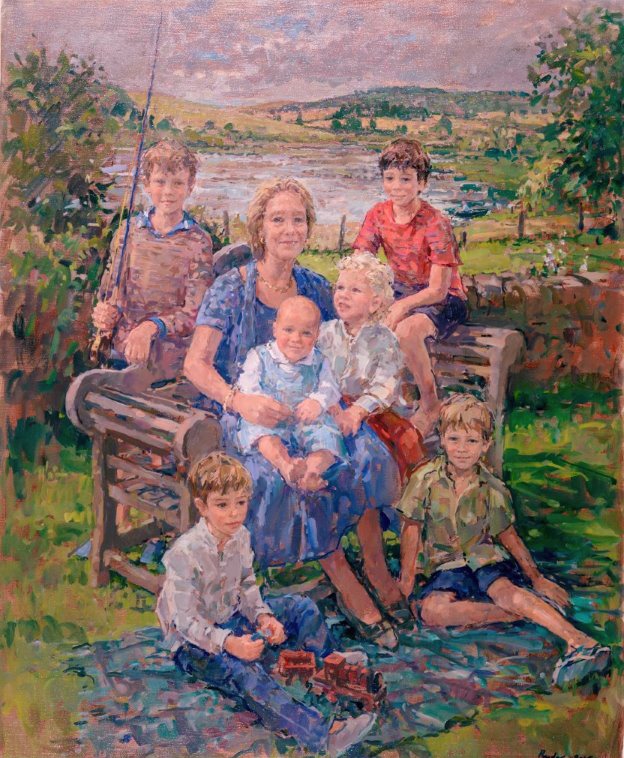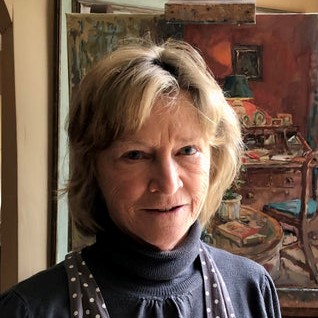 Susan Ryder studied at the Byam Shaw School of Painting under Maurice de Sausmarez ARA and Bernard Dunstan RA from 1960-64. She was elected a member of the New English Art Club in 1980 and to the Royal Society of Portrait Painters in 1992.
Since the age of 18 she has exhibited often in The Royal Academy and in many other mixed and group exhibitions. Although well known for her interiors and portraits, it was as a landscape artist that Susan received her first award. Many prizes followed for both her portraits and interiors, with commissions to paint at fine houses both in this country and abroad.
Her portrait commissions include a wide range of people. Most notably, in 1981, HRH the Princess of Wales in her wedding dress and recently HM The Queen for the Royal Automobile Club's Centenary. In 1999 one of her portraits was chosen to hang in the National Portrait Gallery.
She is married to Martin Bates and divides her time between London and Scotland.