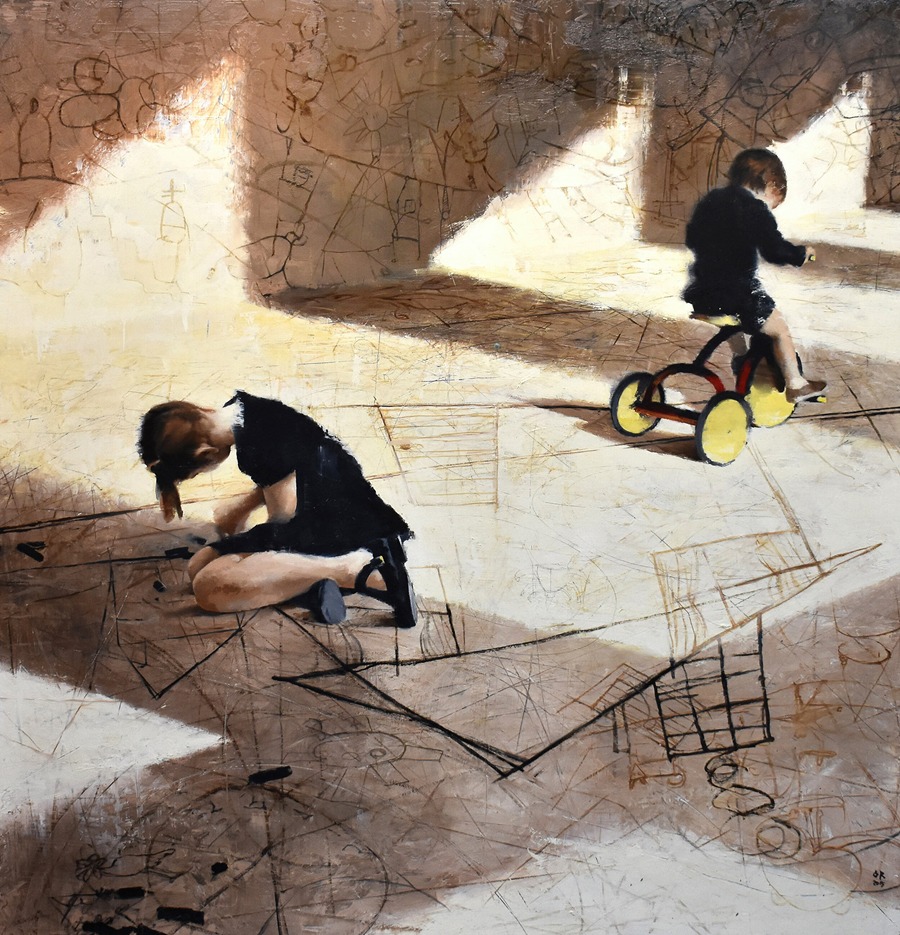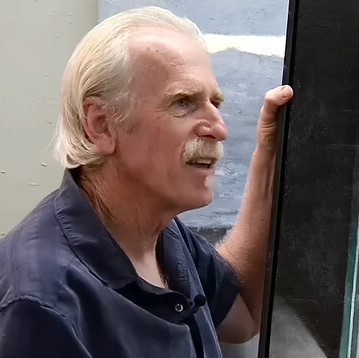 Gary Ruddell is an American figurative artist who is known for his representational fine art paintings and early illustrations. After receiving his BFA from California College of Arts & Crafts, Gary jump started his career with a series of notable science fiction and fantasy book covers. Gary discusses his beginnings and more with fellow artist Nicholas Wilton in the video above.
In the early 90's Gary began exhibiting his fine art at several galleries, museums, and universities. His fine art unlike his illustrations is a pure expression of his own vision. Often utilizing his family and surroundings Gary constructs images of great feats and inner conflict. When asked about what inspires his work, Gary had this to say "The vehicle, which drives my images, has always been my relationship with my family. It is an essential part of my development and process. Mundane and routine scenes, like children calling out for one another or the interventions of mother and son are what spark my own imagination from childhood".
Gary's work can now be seen around the globe at various galleries and private collections. He continues to live and work in the San Francisco Bay Area where he perpetually looks for new ways to innovate and challenge his practice. Most recently Gary was part of a project entitled Lightning Strikes II which aims to pair poets and artists together. In the video below you see Gary's painting Ablaze paired with Billy Collins poem The Garland and the subsequent discussion.